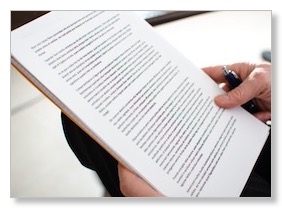 Reports
Reports are located in two areas.

•
Daily Reports Index Page
•
Topical Library

-
"Reports"
are those reports which we publish throughout the week. Our home page contains the title and opening sentence or two of the most recent reports. If you view our home page each day you will see each new or updated report as it is published. Also of value is the
Reports Index
page which is an alphabetical listing of all reports. Daily "Reports" are also sent out to our
mail list
.

- The
"Topical Library"
is a set of reports which are hand selected by Bro. Cloud and listed by Topic. There is a
Topical Library Alphabetical Listing
available also.

- Our "
Search Tool
"
is a great way to find reports that relate to any word, phrase, or topic.

_________


- Not all Reports are on the website. The Fundamental Baptist Digital Library contains more than 2620 reports as well as books and video. The FBDL contains more than 84,612 total pdf pages in total. It contains many sought after books by Burgon, Larkin, Scroggie, Sir Robert Anderson, Foxe, Armitage, Backus, Miller, Ironside, Waite, Cloud, Moorman, Hills, and many more.

Sharing Policy - Reports
- You may freely copy and share the "Reports" if you keep them in whole with credits and copyright information contained. You may use excerpts from the reports on websites if proper credit is given. Please do not post entire reports to websites as they are often updated and expanded. Link to the report on our site instead, please. Please do not distribute items from our store. Those items are intended to be for the purchaser only. See our full sharing policy.

Publisher of Bible Study Materials
Publisher of Bible Study Materials