Naturalistic Prognostication About Coronavirus
David Cloud, Way of Life Literature, P.O. Box 610368, Port Huron, MI 48061
866-295-4143,
fbns@wayoflife.org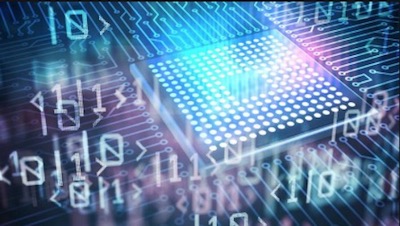 M
any predictions
have been made about the coronavirus pandemic, such as these: Everyone will be infected eventually; hundreds of thousands will die; millions will die; the current crisis will last for 18 months or even multiple years; ICU wards will be overwhelmed globally; the crisis will reoccur every year; life will never return to normal; there will be no handshaking ever again.

Please understand that we are not criticizing modern science or even computer modeling. I, for one, am very thankful to God for modern medical science. He is the one who "giveth wisdom unto the wise, and knowledge to them that know understanding" (Daniel 2:21). When my parents were born, there were no antibiotics and aspirin was brand new; there was no vaccination for diphtheria, pertussis, tetanus, whooping cough, measles, mumps, yellow fever, typhus, tuberculosis, or polio; no CPR, organ transplants, heart surgery, angioplasty or stents; no kidney dialysis, ventilators, heart-lung machines, ultrasound, or MRI; no insulin, Band-aids, or blood banks; and no knowledge of DNA. Many of these things have been invented in my own lifetime.

We are admirers of modern science and modern medicine, but we don't worship it. We know how terribly fallible it is.

The coronavirus pandemic has been a serious thing, but already, many prognoses have been revised and earlier predictions have been disproven. Computer models are only as good as the information that is programmed into them. It has been said, "Garbage in, garbage out."

Just last week, it was reported that scientists have learned that the ocean absorbs two times as much carbon than previously thought ("Ocean's 'biological pump' absorbs more," UPI, Apr. 8, 2020). Two times is a lot. It means that global warming models have been wrong by a major degree, because they were programmed with the wrong information. And what else do the scientists not know? A lot!

And just last week, the worst-case scenario for the U.S. has been revised down dramatically by computer modelers
.
The Institute for Health Metrics and Evaluation at the University of Washington in Seattle has just revised down its COVID-19 worst-case scenarios for the country. One of the projected next hotspots, California, is projected to need only half the ICU beds, ventilators and critical hospital equipment than originally predicted because there will be many
fewer COVID-19 cases,
according to IMHE. All of the state's supplies are on hand, according to the survey. IMHE has revised down the number of expected COVID-19 deaths from 6,100 to 1,783 in California. The state's peak for the worst number of deaths originally was expected to be at the end of April; now it appears it will be mid-April ... IMHE says its constantly updated data now show fewer hospitalizations and deaths not only in California but across the country. KTLA reports the projected number of deaths has taken a dramatic downturn" (Victoria Taft, "Curve Ball," PJMedia, Apr. 7, 2020).

1,700 deaths in a state the size and population of California is a lot of deaths, on one hand, but on the other, it is not very many in the big scheme of life and death in this world, since about 3 million people die of all causes in America every year, which is 8,200 per day and 340 per hour. Worldwide, there are 56 million deaths annually, which is 153,000 deaths per day and 6,400 per hour.

All of this reminds us, too, that the prognostications and computer models are based on purely naturalistic thinking. They are not made by people who understand or factor in spiritual fundamentals.

Of course, spiritual fundamentals cannot be factored into computer models, but spiritual fundamentals must be considered if one is to properly evaluate events in this world.

According to the Bible, the greatest fundamental of life is that there is a God and He is not absentee, but all things are in His hands; He is the Captain of history (Da. 2:21), by Him all things consist (Col. 1:17), all things are upheld by the Word of His power (Heb. 1:3), in Him we live and move and have our being (Ac. 17:28), not a sparrow falls to the ground without His knowledge (Mt. 10:29).

Is God up to the task? Indeed, unlike mythological gods, the true and living God is the Creator of all things, seen and unseen; He is eternal, infinite, all-knowing, and all-powerful.

A proper examination of any event must, therefore, take God into account, and we know many things about God and His ways for the simple reason that He has revealed them in holy Scripture, which gives clear proof of being the infallible Word of God for those who make the effort to study it for themselves and to honestly and humbly look at the evidence.


We must take into account that God is holy and just; He is a judge of sin
. The idea that God doesn't judge sin is a myth. "For the wages of sin
is
death" (Romans 6:23). "Righteousness exalteth a nation: but sin
is
a reproach to any people" (Proverbs 14:34). "
He turneth ... a
fruitful land into barrenness, for the wickedness of them that dwell therein" (Psalm 107:33-34). "Let us hear the conclusion of the whole matter: Fear God, and keep his commandments: for this
is
the whole
duty
of man. For God shall bring every work into judgment, with every secret thing, whether
it be
good, or whether
it be
evil" (Ecclesiastes 12:13-14). The entire creation is under a divine curse because of man's rebellion. That's what's wrong with this world. "For we know that the whole creation groaneth and travaileth in pain together until now" (Romans 8:22).


We must take into account that God is a merciful Saviour who has purchased salvation for sinners and is offering it through the gospel of Jesus Christ
. The heart of God is to save sinners. He is not a cruel taskmaster who is just itching to judge men. "The Father sent the Son
to be
the Saviour of the world" (1 John 4:14). "For this
is
good and acceptable in the sight of God our Saviour; Who will have all men to be saved, and to come unto the knowledge of the truth. For
there is
one God, and one mediator between God and men, the man Christ Jesus; Who gave himself a ransom for all, to be testified in due time" (1 Timothy 2:3-6). "The Lord is ... longsuffering to us-ward, not willing that any should perish, but that all should come to repentance" (2 Peter 3:9). "For God so loved the world, that he gave his only begotten Son, that whosoever believeth in him should not perish, but have everlasting life" (John 3:16). After He died and shed His blood for man's sins and rose from the dead, Jesus Christ commanded His disciples to preach the gospel of salvation to every person in every nation (Matthew 28:18-20; Mark 16:15-16; Luke 24:44-48; John 20:21; Acts 1:8). This is such a passion with God that it is repeated five times in Scripture. Everything that happens in this present age has something to do with bringing lost sinners to eternal salvation.


We must take into account that God is working out His eternal plan for the ages
. "Having made known unto us the mystery of his will, according to his good pleasure which he hath purposed in himself: That in the dispensation of the fulness of times he might gather together in one all things in Christ, both which are in heaven, and which are on earth;
even
in him" (Ephesians 1:9-10). Everything that happens in this world is ultimately under the hand of God toward the purpose of making a new creation of which Jesus Christ is the Head and the citizens of which are the redeemed. Eventually this present world will be burned up and replaced by a new one. "
Seeing
then
that
all these things shall be dissolved, what manner
of persons
ought ye to be in
all
holy conversation and godliness, Looking for and hasting unto the coming of the day of God, wherein the heavens being on fire shall be dissolved, and the elements shall melt with fervent heat? Nevertheless we, according to his promise, look for new heavens and a new earth, wherein dwelleth righteousness" (2 Peter 3:11-13).


We must take into account that God is working all things together for good for His redeemed people as part of His eternal plan
. "And we know that all things work together for good to them that love God, to them who are the called according to
his
purpose" (Romans 8:28). Every event in this present age has something to do with God's great working together of things for the good of His people. They are identified as those who love Him, not those who ignore Him and disobey Him and dishonor Him. And those for whom all things are working for good are identified as "them who are the called according to His purpose," which is the opposite of living for one's own purpose. Loving God and living for His purpose is the product of supernatural salvation. God is working all things for good for those who are born again through repentance and saving faith in Jesus Christ and who evidence that by a changed life and a changed direction.


We must take into account that God's house today is the New Testament church; it is the pillar and ground of the truth; it is the headquarters for God's great program of world evangelism; it is the place of protection, nurture, training, and discipline of His redeemed people
. "But if I tarry long, that thou mayest know how thou oughtest to behave thyself in the house of God, which is the church of the living God, the pillar and ground of the truth" (1 Timothy 3:16). This is "the church" that is built upon the true Christ of Scripture, that is devoted to the sound teaching of the whole New Testament faith, that has qualified pastors and deacons (1 Timothy 3), that is focused on being light and truth in a fallen world. The Bible says that the resurrected Christ is with His churches, is in the midst of them, will never leave them or forsake them, is guiding them by His Spirit, and is disciplining them by His Word. So the events in this present age cannot rightly be judged apart from a knowledge of Christ's working in and through sound churches, the church being His main institution and program today.


We must take into account that God is going to plunge this world into judgment in the day of the Lord, and all events are hastening toward that day and setting the stage for it
. The day of the Lord is a day when God will be exalted and man humbled (Isaiah 2:10-17). It is a day when the rebellion of the nations will be judged by terrible judgments (Isaiah 13:6-14). It is a day when the antichrist, the man of sin, Satan's man, will sit on the throne of the earth for a brief time (Revelation 13). It is a day when God will bring Israel to national conversion through repentance and faith in Christ. The day of the Lord is the day of Jacob's trouble, but he will be saved out of it (Jeremiah 30:7-24). Today is not the day of the Lord. It will follow the catching away of church age believers (1 Thessalonians 4:13-18). Note the connection between the catching away of 1 Thessalonians 13-18 and the day of the Lord following in 1 Thessalonians 5:1-3.) The day of the Lord will come upon the lost world like a thief, because the world is not watching; but God's people know the times and the seasons, they believe God's prophecies, and they are looking for Christ's return (1 Thessalonians 5:1-11).


We must take into account that God answers the prayers of His redeemed people
. "For the eyes of the LORD run to and fro throughout the whole earth, to shew himself strong in the behalf of
them
whose heart
is
perfect toward him" (2 Chronicles 16:9). "Call unto me, and I will answer thee, and shew thee great and mighty things, which thou knowest not" (Jeremiah 33:3). "Be careful for nothing; but in every thing by prayer and supplication with thanksgiving let your requests be made known unto God" (Philippians 4:6). "The effectual fervent prayer of a righteous man availeth much" (James 5:16).


What does all of this have to do with the coronavirus pandemic?
It means that God is in ultimate control of this trouble, and all other events on earth, and God is using it for His purposes. Being a global event, it will affect every soul on earth in manifold ways, and God knows exactly how it will affect them and is involved in all lives; and God is using it to bring conviction and enlightenment to the lost that they might come to Christ; and God is using it to work out His eternal plans in Christ; and God is using it to work out His will in the lives of all of His people; and God is using it to work out His will in every one of His churches.

These Bible truths mean that God will answer the prayers of His redeemed and will take those prayers into account in His great business, as He has promised, and therefore it is very possible that the coronavirus will be shortened from its expected end and that it could fade away like fog in sunshine as has often happened to terrible events in answer to prayer, and has, in fact, happened in many previous pandemics.

The world can't see these things, but God's people can, and they rejoice in them.


- Receive these reports by email
- www.wayoflife.org

______________________


Sharing Policy: Much of our material is available for free, such as the hundreds of articles at the Way of Life web site. Other items we sell to help fund our expensive literature and foreign church planting ministries. Way of Life's content falls into two categories: sharable and non-sharable. Things that we encourage you to share include the audio sermons, O Timothy magazine, FBIS articles, and the free eVideos and free eBooks. You are welcome to make copies of these at your own expense and share them with friends and family. You may also post parts of reports and/or entire reports to websites, blogs, etc as long as you give proper credit (citation). A link to the original report is very much appreciated as the reports are frequently updated and/or expanded. Things we do not want copied and distributed are "Store" items like the Fundamental Baptist Digital Library, print editions of our books, electronic editions of the books that we sell, the videos that we sell, etc. The items have taken years to produce at enormous expense in time and money, and we use the income from sales to help fund the ministry. We trust that your Christian honesty will preserve the integrity of this policy. "For the scripture saith, Thou shalt not muzzle the ox that treadeth out the corn. And, The labourer is worthy of his reward" (1 Timothy 5:18). Questions? support@wayoflife.org
Goal:Distributed by Way of Life Literature Inc., the Fundamental Baptist Information Service is an e-mail posting for Bible-believing Christians. Established in 1974, Way of Life Literature is a fundamental Baptist preaching and publishing ministry based in Bethel Baptist Church, London, Ontario, of which Wilbert Unger is the founding Pastor. Brother Cloud lives in South Asia where he has been a church planting missionary since 1979. Our primary goal with the FBIS is to provide material to assist preachers in the edification and protection of the churches.

Offering: Offerings are welcome if you care to make one. If you have been helped and/or blessed by our material offerings can be mailed or made online with with Visa, Mastercard, Discover, or Paypal. For information see: www.wayoflife.org/about/makeanoffering.html.
Publisher of Bible Study Materials
Publisher of Bible Study Materials