Updated March 6, 2019 (first published December 20, 2000)
David Cloud, Way of Life Literature, P.O. Box 610368, Port Huron, MI 48061
866-295-4143,
fbns@wayoflife.org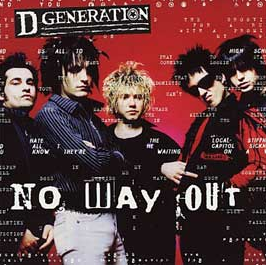 T
he rise of rock music to a place of prominent influence in a global westernized pop culture has been accompanied by a dramatic rise in youth suicide.


A study made by Metropolitan Life Insurance Company found that the suicide rate among teens rose 50% from 1952 to 1962. It rose another 200% between 1962 and 1982, with as many as 500,000 teens attempting suicide each year ("The Frightening Facts about Teen Suicide,"
Teen
magazine, October 1983, p. 10).

Between 1980 and 1995 the suicide rate doubled again for youth ages 10 to 14.

By 1987, suicide had become the second leading cause of death among youth ages 15 to 18 (after automobile accidents). By the 1990s, suicide was the number three cause, because teen murders was number two.

Many rock songs have glorified suicide.

Kamikaze Klones's song "Death Can Be Fun" glorifies suicide.

Sting's song "Consider Me Gone" is about a man in despair with nothing to look forward to but death.

Blondie's song "Die Young, Stay Pretty" encourages young people to die before old age robs them of their youthful beauty.

The song "No Way Out" by D Generation is about the desire to kill oneself.

The rock group Accept's
Russian Roulette
album depicts two young men playing the deadly suicide game on the album cover.

Marilyn Manson has sold T-shirts with the slogan "Kill God, kill your parents, kill yourself." When asked about suicide, he said, "If someone wants to kill himself--fine, you know? [chuckling] Suicide is that person's option"
(Alternative Press,
February 1997, Marilyn Manson: Artist of the Year, p. 44).

The very name of the rock group Suicidal Tendencies glorifies suicide. Their song "Suicidal Failure" says: "I don't want to live/ I don't know why/ I don't have no reasons/ I just want to die…" The song "Suicide's an Alternative" says: "Sick of life . . ./ Sick and tired—no one cares/ Sick of myself—don't wanna live/ Sick of living—gonna die/ Suicide's an alternative!"

Police's song "Can't Stand Losing You" is about suicide. "I can't see the point in another day/ for nobody listens to a word I say/ You can call it lack of confidence/ but to carry on living doesn't make no sense/ … You'll be sorry when I'm dead/ all this guilt will be on your head/ I guess you call it suicide/ but I'm too full to swallow my pride…"

Between 1985 and 1990, Ozzy Osbourne was sued by three different sets of parents from Georgia and California, all claiming that his song "Suicide Solution" had induced their sons to commit suicide (
Rolling Stone Encyclopedia of Rock
, p. 734). Osbourne won all three suits, claiming the song was actually written to lament the death of rock star Bon Scott and that it was actually anti-alcohol and anti-suicide. The courts ruled that the lyrics were protected by the First Amendment and the rockers have a right to "artistic freedom."

The song itself does not sound like a statement against suicide. Its dark rhythms and depressing lyrics certainly
can
be taken as an encouragement for suicide, and it is an irrefutable fact that young people have snuffed out their lives while listening to it repeatedly.

The Black Sabbath song "Paranoid," which was sung by Osbourne, says: "Think I'll lose my mind, if I don't find something to gratify, can you help me? Oh, won't you blow my brains?"

Two other songs by Black Sabbath, "Killing Yourself to Live" and "Die Young," promote dark suicidal thoughts.

In 1987, two young men in Sparks, Nevada, killed themselves with a shotgun while sitting in a car in a church parking lot. After listening to the Judas Priest
Stained Class
album for hours they had made a suicide pact. Eighteen-year-old Raymond Belknap died instantly, while 19-year-old James Vance was permanently disfigured with part of his face blown away. The parents sued Judas Priest, claiming that the lyrics of the album combined with the grinding, vicious, depressing heavy metal music mesmerized the youth, convincing them that "the answer to life was death" (Gannett News Service, Aug. 4, 1987). The parents' lawyer, Kenneth McKenna, stated: "The suggestive lyrics combined with the continuous beat and rhythmic non-changing intonation of the music combined to induce, encourage, aid, abet and otherwise mesmerize the plaintiff into believing the answer to life is death."

That is a reasonable assumption, but the case was lost on the grounds that the vile music is protected under the First Amendment.

A teenager in Wisconsin committed suicide by hanging himself in 1986 in his dormitory room at St. John's Military Academy. "His death was clearly marked as a ritualistic suicide. Next to the body were a human skull and a burning candle. Tape-recorded rock music played continuously. What was the taped music? It was a morbid album by Pink Floyd entitled 'The Wall.' The very lyrics produced great depression and promoted suicide. The medical examiner stated, 'My personal feeling is that this type of music is going to add to the depression. If they're depressed, this music is going to send them deeper. And if he wanted to change his mind sometime during this, the music wouldn't help.' What were the titles of the songs on the albums? A few were 'Is There Anybody Out There?' and 'Goodbye, Cruel World,' and 'Waiting for the Worms'" (H.T. Spence,
Confronting Contemporary Christian Music
, p. 99).

"In Plano, Texas [in 1983], Bruce and Bill, best friends, listened to the Pink Floyd album 'Pink Floyd — The Wall,' about a rock singer who builds a wall around his life to shut out the world. The two teens began dressing in rebel-style leather jackets and boots. One night, during a drag race, Bill was sideswiped accidentally and killed. Bruce kept to himself afterward, telling friends that he would see Bill again 'Some sunny day,' a line from the album. The day after Bill's funeral, Bruce was found dead in his car of carbon monoxide poisoning. The cassette in the tape player was playing one of Pink Floyd's songs, 'Goodbye, Cruel World.' Six days later another boy in Plano killed himself by the same method. According to
Newsweek
, his radio was blaring the same type of music" (
The Truth about Rock
, pp. 54, 55).

In 1975, 16-year-old John Tanner, listening to acid rock and smoking marijuana, drew deeper and deeper into a depressed state. On January 13, he loaded his 12-gauge shotgun with a slug and set it against the chimney in his room, his mind filled with thoughts of suicide. On January 15, he skipped school and listened to rock music all day, especially Black Sabbath's
Paranoid
album. At 5:15 p.m. he put his shotgun to his chin and pulled the trigger. Though much of his face was blasted away, he lived through the horrible ordeal, and his face was painfully reconstructed in 20 surgeries over 10 years at a cost of $300,000. By his own testimony, his involvement in heavy metal music quickly led to drug abuse, rebellion against his elders, depression, and thoughts of self destruction. He could quote the nihilistic lyrics to Black Sabbath's "Killing Yourself to Live" by heart. "The execution of your mind, you really have to learn/ You're wishing that the hands of doom could take your mind away/ And you don't care if you don't see again the light of day." Happily, after Tanner shot himself, he received Jesus Christ as his Savior (
Why Knock Rock?
, pp. 161, 162).

When a 14-year-old AC/DC fan in Indianapolis, Indiana, shot himself in the head in an attempted suicide, his mother was convinced that the heavy metal rock music exercised a strong influence in her son's depression (
Why Knock Rock?
, p. 155).

In 1981, AC/DC fanatic Steve Boucher killed himself with a 30-30 hunting rifle, which had been given to him by his grandfather. He was 14 years old. "Later, searching for clues as to why their son would take this tragic step, his parents began listening to his music. His mother said, 'The one [song] that stands out in my mind the most is the AC/DC song 'Shoot to Thrill.' It goes like this: 'Are you willing?/ Keep it coming/ and put your head up to me/ I'm gonna pull it, pull it/ pull the trigger/ Super thrill, way to kill …/ I've got my gun and I'm ready/ and I'm gonna fire at will.' Other songs Steve loved about death and suicide were pounded into his mind until he finally did what the lyrics urged. Steve's father said, '[The music] gives suicide credibility—it promotes it, encourages it, advertises it'" (The Truth about Rock, p. 55). His walls were filled with AC/DC and KISS posters. He died beneath an AC/DC calendar that his mother did not want him to have.

One young man who committed suicide used the words of the depressing Metallica song "Fade to Black" in his suicide note. The lyrics say: "Life it seems will fade away/ drifting further everyday/ Getting lost within myself/ nothing matters, no one else/ I have lost the will to live/ simply nothing more to give/ There is nothing more for me/ need the end to set me free" (Muncy,
The Role of Rock
, p. 306).

One of the Scorpions' songs advocated suicide, describing it as flying "over the rainbow." When a 17-year-old in North Carolina killed himself by jumping from a bridge onto Interstate 40 thirty feet below, he left a suicide note saying, "I wouldn't mind if someone would write the Scorpions and tell them their No. 1 fan has left. Tell them I've flown to the rainbow" (
The Raleigh Times
, Raleigh, North Carolina, Feb. 13, 1986).

Elton John's song "Somebody Saved My Life Tonight" is about a boy who tries to kill himself at 4 a.m. in the morning and was stopped from doing so. Jerry Johnston, an expert in the area of suicide, documented a case in which 17-year-old Alan Stubbs killed himself by running a hose from the exhaust into the family car. Alan died at approximately 4 a.m. while listening to "Somebody Saved My Life Tonight" (John Muncy,
The Role of Rock
, p. 293).

Elton John's song "Think I'm Gonna Kill Myself" is about a teenager who contemplates suicide. The lyrics say:


"I'm getting bored being part of mankind/ There's not a lot to do no more, this race is a waste of time/ People rushing everywhere, swarming around like flies/ Think I'll buy a forty-four and give 'em all a surprise/ Yeah, think I'm gonna kill myself, cause a little suicide/ Stick around for a couple of days, what a scandal if I died. Yea, I'm gonna kill myself, get a little headline news/ I'd like to see what the papers say on the state of teenage blues/ A rift in my family, I can't use the car/ I gotta be in by ten o'clock, who do they think they are?"


These are only a few examples of rock songs that have encouraged suicide.


Suicide is not restricted to rock listeners. It has been a leading cause of death among rock musicians.

The following are a 112 examples, and these are only some of the more popular and influential rockers who have committed suicide.


Christopher Acland of Lush committed suicide in 1996 at age 30 by hanging himself in his parents' barn.

Two members of the British rock group Badfinger have committed suicide. Pete Ham, leader and chief songwriter of the group, hanged himself in 1975 just four days before his 28th birthday. Badfinger guitarist Tony Evans hanged himself at age 36.

Two members of the Bay City Rollers, Eric Faulkner and Alan Longmuir, attempted suicide.

Peter Bellamy, founding member of Young Tradition, committed suicide in 1991 at age 47.

Chester Bennington, lead singer of Linkin Park, committed suicide by hanging in July 2017 at age 41.


Dave Blood, bass player for Dead Milkmen, committed suicide in 2004 at age 47.


Bobby Bloom, who sang the 1970 hit "Montego Bay," died in 1974 at age 28 of a self-inflicted gunshot wound to the head.


Hubert Bognermayr of The Blue Chip Orchestra and Eela Craig committed suicide in 1999 at age 50.


Graham Bond, one of the pioneers of jazz-rock in Britain, was addicted to drugs and alcohol and heavily involved in the occult. He was often "abusive, cruel, and self-destructive" (
Unknown Legends of Rock 'n' Roll
, p. 28). In May 1974, at age 37, he committed suicide by throwing himself under the wheels of a London underground train at the Finsbury Park Station.


Adrian Borland of The Sound committed suicide in April 1999 at age 41 by throwing himself under a train.


Tommy Boyce, one of the top rock songwriters of the '60s who co-wrote the Monkees' theme song as well as their hit "Last Train to Clarksville," shot himself to death in 1997 at age 52.


Herman Brood of The Moans, Cuby & The Blizzards, and Wild Romance, committed suicide by jumping from a hotel roof in July 2001 at age 55.


Bruce Cloud of Billy Ward and the Dominoes committed suicide in 1968 at age 36.

Kurt Cobain, leader of Nirvana, blasted himself in the head with a shotgun in a room above his garage in April 1994, at age 27. His body was not found until three days later.
Rolling Stone
magazine reported that at least 68 fans committed "copycat suicides." Nirvana's album
Nevermind
, which sold ten million copies, promoted the philosophy that nothing matters, there is no meaning to life. Nirvana songs included "I Hate Myself, I Want to Die." Cobain's first band was called Fecal Matter (Pamela Des Barres,
Rock Bottom
, pp. 54-55). He decorated his first apartment with blood-splattered baby dolls hanging by their necks and spray-painted his neighborhood with the words "ABORT CHRIST," "GOD IS GAY," and "HOMO SEX RULES." There was garbage and rotting food all over his Seattle house. "When the Cobains tried to hire some help, the maid walked into their house, then ran out screaming, 'Satan lives here!'" (Moser,
Rock Stars
, p. 43). The promoted by Nirvana as nihilism. The band's album
Nevermind
, which sold ten million copies, promoted the philosophy that nothing matters, there is no meaning to life.


Chris Cornell, lead singer of Soundgarden, which was at the forefront of the 1990s grunge movement, died at age 52 in May 2017 in a motel room. It was ruled "hanging by suicide."


Vincent Crane committed suicide in February 1989 at age 45 by overdosing on sleeping pills.

Lloyd Clayton, rocker brother of Carl Perkins of "Blue Suede Blues" fame, committed suicide in 1974 at age 39 with a 22 caliber pistol.

Ian Curtis, vocalist for Joy Division, died in 1980 at age 25, of suicide by hanging. Before hanging himself, he put on his favorite Iggy Pop album,
The Idiot
.


Yolanda Gigliotti Dalida, who did "Bang Bang," committed suicide with an overdose of sleeping pills in May 1987 at age 53.


Monika Danneman, who was with Jimi Hendrix when he died and who wrote a book about him (
The Inner World of Jimi Hendrix
), apparently committed suicide in 1995.


Jeanine Deckers, who recorded "Dominique" as the Singing Nun, committed suicide in 1985 at age 52. She and her companion of ten years, Annie Pecher, swallowed a massive amount of barbiturates with alcohol.

Johnny Dollar of The Texas Sons and others committed suicide in 1986 at age 53.


Nick Drake, influential songwriter and recording artist whose songs have been recorded by Elton John and many others, suffered severe depression much of his life. After the production of his third album in 1972, he became more withdrawn than ever and spent time in a psychiatric facility. He began taking anti-depression medication in 1973, and in November 1974, he committed suicide by an overdose of this drug.

Don Drummond, leader of the Jamaican ska group The Skatalites, committed suicide in 1969 at roughly age 26 in a mental hospital. He had been in incarcerated in 1965 for murdering his live-in girlfriend.

Jim Ellison of the punk band Material Issue committed suicide in 1996 at age 32 by carbon monoxide poisoning in a closed garage.

Sims Ellison, bassist for the hard-rock band Pariah, committed suicide in 1995 at age 28 with a gun.

Brian Epstein, the manager of the Beatles, attempted suicide at least once before his death of the cumulative effort of Carbitral in 1967 at age 37.


Matthew Fletcher of the British group Heavenly ("P.U.N.K. Girl" and "Dig Your Own Grave") committed suicide in 1996 at age 25.

Keith Flint, lead singer for The Prodigy, committed suicide in March 2019 at age 49. The Prodigy's co-founder Liam Howlett wrote on the band's Instagram page, "I can't believe I'm saying this but our brother Keith took his own life over the weekend. I'm shell shocked, [expletive] angry, confused and heart broken."

Rick Garberson, drummer for The Bizarros, committed suicide by carbon-monoxide poisoning in 1979 at age 28.


Marvin Gaye was plagued by suicidal thoughts. "Periods of deep depression and thoughts of suicide haunted Marvin for the rest of his life" (
Rock 'n' Roll Heaven
, p. 57).


Rex Gildo, who had "Speedy Gonzales" and other hits, committed suicide by jumping out of a window in 1999 at age 59.


Gary Glitter (real name Paul Gadd), who had many hits in the 1970s, selling 18 million records at the height of his career, tried to commit suicide two times.

Dickie Goodman, who recorded on more than 30 labels, committed suicide in 1989 at age 55 by shooting himself at his son's home.

Donny Hathaway, singer, songwriter and keyboardist, died in 1979 at age 33 after falling from his 15th story hotel room. Hathaway had been given to depression and some strange behavior and the coroner ruled the death a suicide.


Rapper Earl Hayes murdered his wife,VH-1 television star and dancer Stephanie Moseley, then committed suicide in December 2014. He was 34.

Paul Hester, drummer for the 1980s Australian rock band Crowded House, committed suicide by hanging in March 2005 at age 36. Crowded House was one of Australia's most successful bands in the late 1980s and early 1990s.

Kenny Hillery of Quiet Riot committed suicide by slitting his wrists in May 1996 at age 26.


Michael Holliday (born Michael Miller), who had several hits, including "Stairway of Love," committed suicide in 1963 at age 34 by a drug overdose.

Doug Hopkins of the group Gin Blossoms shot himself to death in December 1993 at age 32.

Yogi Hortin, session drummer for the Rolling Stones, John Lennon, and others, killed himself in 1987 at age 37 by jumping to his death from the 17th floor window of a hotel in New York City.


Tomaz Hostnik of Laibach committed suicide by hanging himself in 1982 at age 21.


Johnny Will Hunter of the Hombres, who had the 1967 hit "Let It Out (Let It All Hang Out)," shot himself to death in 1976 at age 34.

The group Hüsker Dü disbanded after their manager, David Savoy, killed himself in 1987 at roughly age 27.

Michael Hutchence, lead singer for INXS, committed suicide by hanging in 1997.

Phyllis Hyman committed suicide in 1995 at age 45 by a drug overdose.


KIan Icon of the punk band Rock Bottom & The Spys committed suicide in September 2001. He was roughly 30.

Dave Insurgent (David Rubinstein) of Reagan Youth committed suicide in 1993 when he was 29 after his girlfriend was killed by New York serial killer Joel Rifkin.

Jill Janus, lead singer of the heavy metal band Huntress, committed suicide in August 2018 at age 43.


Hubert Johnson of The Contours shot himself to death in 1981 at age 40.

Guitarist Billy Jones of The Outlaws committed suicide in 1995 at age 44.


Jonghyun, Korean K-pop superstar committed suicide in December 2017 at age 27.


Kesier of the heavy metal band Krokus committed suicide in 1986 at roughly age 31

Helmut Koellen, of the German rock band Triumvirat, committed suicide in 1977 at age 27.

Ronald Koal of The Trillionaires shot himself to death in 1993 at age 33.


Sergey Kudishin, guitarist for the heavy metal group Chiorny Kofe committed suicide by jumping off a balcony in 1993 at roughly age 35.

Richie Lee of Spinout and Acetone committed suicide in July 2001 at roughly age 40.


British soul singer Ephraim Lewis committed suicide in 1994 at age 26 by jumping from the balcony of a Los Angeles apartment.


Susannah McCorkle, acclaimed as one of the best jazz-pop singers, committed suicide in 2001 at age 55 by jumping either from her 16th floor Manhattan apartment or the roof of the building.

Jason McCullough, singer with SP Unlimited, committed suicide by asphyxia in March 2002 at roughly age 30.

Steve MacDonald, drummer for Gorguts, committed suicide by hanging in 2003 at age 31.

Daniel McKenna, one of the original members of Toby Beau, committed suicide in April 2006 at age 54.


Billy MacKenzie, vocalist for the rock group Associates, died in January 1997 at age 39 by suicide. He took an overdose of drugs.

Richard Manuel, pianist for The Band, the backup group for Bob Dylan, committed suicide by hanging himself in 1986 at age 40.

Pete Meaden, manager for the Who, died in 1978 of an overdose of barbiturates. The death was ruled a suicide.

Joe Meek, rock producer called by
The All Music Guide to Rock
"an inimitable figure of early British rock 'n' roll," shot his landlady to death before turning the shotgun on himself in February 1966 at age 33. Though the 1962 hit song "Telstar" made a fortune, Meek died penniless (
One Hit Wonders
, p. 144). The murder-suicide occurred after police questioned Meek about the dismembered body of a homosexual acquaintance that had been found packed in two suitcases in a hedgerow. Meek was a homosexual who had been arrested for lewd acts in a public toilet. "His mother had wanted a girl, gave him dolls to play with and dresses to wear" (
Penguin Encyclopedia of Popular Music
).


Adolph Mondragon of Los Maricon Brothers and Psychobillys died suicide by carbon monoxide poisoning in February 2001 at age 27.


Phil Ochs, well-known folk-rock singer/songwriter and friend of Bob Dylan, hung himself in April l976 at age 35. He had long been plagued by severe alcohol and psychological problems.


Yukiko Okada, Japanese female pop star, was only 18 when she killed herself in 1986. As many as 34 other young people killed themselves shortly after her death in apparent copycat suicides.

Three people associated with the Outlaws have died young. Bassist Frank O'Keefe died in 1995 at age 45 of a drug overdose. Guitarist Billy Jones committed suicide in 1995 at age 44. Paul Rothchild, who produced the Outlaws' debut album in 1975, died in 1995 at age 59.


Thomas Wayne Perkins (1940-1971) died in 1971 at age 31 when he drove his automobile across four lanes of traffic, over a median, and slammed into an oncoming car. There is evidence that he committed suicide. "His behavior had grown more and more erratic over the years." Before he died he confessed to a friend that he had attempted suicide at least once before when he parked his car across both lanes of an interstate highway at night and turned off his lights. The first person on the scene was a highway patrolman who arrested him and ordered a psychiatric evaluation (Scotty Moore,
That's Alright, Elvis
, p. 219).

Rob Pilatus of Milli Vanilli attempted suicide in 1991 and died in 1998 at age 32 of an overdose of alcohol and pills.


Jack Purvis, jazz trumpeter, committed suicide by inhaling gas fumes in 1962 at age 55.


Danny Rapp, lead vocalist for Danny and the Juniors, who wrote the famous 1958 rock song "At the Hop," committed suicide with a gun in 1983 at age 41.


Janet Vogel Rapp of The El Rio's and The Skhyliners committed suicide by carbon monoxide poisoning in 1980 at age 37.

Wayne Rodriguez of Xtatic and Horyzon committed suicide in September 2001 at age 32 or 33.

Enrico Rosenbaum of the Underbeats, who changed their name to Gypsy, committed suicide in 1979 at age 45.

Joel Rundell of Better Than Ezra committed suicide in 1990 at roughly age 40.


David Savoy, manager of the punk rock group Hüsker Dü, killed himself in 1987 at roughly age 27.


Ingo Schwichtenberg of Helloween committed suicide in March 1995 at age 29.


Del Shannon, who had the 1961 hit "Runaway," became extremely depressed and began taking Prozac. In February 1990, Shannon shot himself in the head with a .22 caliber handgun. He was 50 years old.


Chuck Slater of Ocean, who had the 1971 hit "Put Your Hand in the Hand," committed suicide in the 1980s. He was in his thirties.


Elliott Smith, who was a member of Heatmiser and also produced independent albums, stabbed himself to death in October 2003 at age 34. His first two albums were published by the label Kill Rock Stars. His song "Miss Misery" was nominated for Best Original Song at the Academy wards in 1998. A record released in August of 2003 was published by Suicide Squeeze Records.

Ray Smith, who had the January 1960 hit "Rockin' Little Angel," committed suicide in 1979 at age 45 with a gun.


Igor Sorin of Ivanushki International committed suicide by jumping from a window in 1998 at age 29.

Epic Soundtracks (Kevin Paul Godley) of Swell Maps committed suicide by drug overdose in 1997 at age 37.


John Spence, founding member of the rock band No Doubt, committed suicide in December 1987 at roughly age 18.

Doug Stegmeyer, leader of Billy Joel's band, committed suicide in 1995 at age 43 with a gun.

Rory Storme of the Hurricanes, the group Ringo Starr played in before joining the Beatles, died in 1974 of an overdose of sleeping pills. "He was found dead in his home with his head in the oven, the result of a suicide pact with his mother, whose body was discovered nearby" (
Why Knock Rock?
, p. 130).


Two members of The Sturgeon Riverbottom Nightmare Band died of suicide, Davie Mulchin in June 1994 and Kevin Toby in May 1994.


Screaming Lord Sutch (born David Edward Sutch), of the Monster Raving Loony Party, hung himself in 1999 at age 58.


Biggie Tembo (Rodwell Marasha) of the Bhundu Boys died in 1995 at age 26 by suicide. He hanged himself.


Jason Thirsk, Pennywise bassist, shot himself to death in August 1996. The band insisted he shot himself accidentally, but the police ruled it a suicide. He was roughly age 27.

Nick Traina of the punk group Link 80 committed suicide with an overdose of morphine in 1997 at age 18.

Larry Troutman of Zapp committed murder/suicide in 1999 at age 54, when he shot his brother, Roger, to death, then shot himself.

Butch Trucks, original drummer for the Allman Brothers, shot himself to death in front of his wife at their Palm Beach waterfront condo in January 2017. He was 69.


William Tucker, guitarist for the industrial rock group Ministry, committed suicide in 1999 at roughly age 35.

Carlos Vega, drummer for James Taylor, committed suicide in 1998 at age 40 with a gun.


Janet Vogel, of the Skyliners, committed suicide in February 1980 at age 37.

Chuck Wagon of the punk band The Dickies committed suicide in 1981 at age 24.

Jeff Ward, touring drummer for Nine Inch Nails, committed suicide in 1993 at age 30 of carbon-monoxide poisoning. At the time of his death, he was the drummer for Low Pop Suicide.


Bob Welsh, of Fleetwood Mac and Paris, shot himself to death in June 2012 at age 65. That isn't young, but we include him because he committed suicide.

Kevin Wilkinson of Squeeze and Waterboys committed suicide by hanging in July 1999 at age 41.

Larry Williams, rhythm & blues writer/performer, died in 1980 at age 44 of a gunshot wound to his head. The death was ruled a suicide, but the circumstances surrounding his death remain a mystery. He had been convicted of narcotics trafficking in the 60s, and it was rumored that he was murdered in a drug deal.Paul Williams, vocalist with The Temptations, died in 1973 at age 34 of a self-inflicted gunshot wound.


Rozz Williams, singer with the gothic rock group Christian Death, hanged himself in 1998 at age 34. He was addicted to heroin.

Wendy O. Williams, lead of The Plasmatics, died in April 1998 at age 48 of a self-inflicted shotgun wound.


Roly Wynne of Ozric Tentacles committed suicide in November 1999 at roughly age 39.



- Receive these reports by email
- www.wayoflife.org

______________________


Sharing Policy: Much of our material is available for free, such as the hundreds of articles at the Way of Life web site. Other items we sell to help fund our expensive literature and foreign church planting ministries. Way of Life's content falls into two categories: sharable and non-sharable. Things that we encourage you to share include the audio sermons, O Timothy magazine, FBIS articles, and the free eVideos and free eBooks. You are welcome to make copies of these at your own expense and share them with friends and family. You may also post parts of reports and/or entire reports to websites, blogs, etc as long as you give proper credit (citation). A link to the original report is very much appreciated as the reports are frequently updated and/or expanded. Things we do not want copied and distributed are "Store" items like the Fundamental Baptist Digital Library, print editions of our books, electronic editions of the books that we sell, the videos that we sell, etc. The items have taken years to produce at enormous expense in time and money, and we use the income from sales to help fund the ministry. We trust that your Christian honesty will preserve the integrity of this policy. "For the scripture saith, Thou shalt not muzzle the ox that treadeth out the corn. And, The labourer is worthy of his reward" (1 Timothy 5:18). Questions? support@wayoflife.org
Goal:Distributed by Way of Life Literature Inc., the Fundamental Baptist Information Service is an e-mail posting for Bible-believing Christians. Established in 1974, Way of Life Literature is a fundamental Baptist preaching and publishing ministry based in Bethel Baptist Church, London, Ontario, of which Wilbert Unger is the founding Pastor. Brother Cloud lives in South Asia where he has been a church planting missionary since 1979. Our primary goal with the FBIS is to provide material to assist preachers in the edification and protection of the churches.

Offering: Offerings are welcome if you care to make one. If you have been helped and/or blessed by our material offerings can be mailed or made online with with Visa, Mastercard, Discover, or Paypal. For information see: www.wayoflife.org/about/makeanoffering.html.
Publisher of Bible Study Materials
Publisher of Bible Study Materials