Enlarged October 30, 2014 (first published October 31, 2000)
David Cloud, Way of Life Literature, P.O. Box 610368, Port Huron, MI 48061
866-295-4143,
fbns@wayoflife.org
It cannot be disputed that a spirit of insanity accompanies rock & roll music more than any other in modern times.

Since the 1950s, rockers have thumbed their noses at God's holy laws, proclaiming, "I'm free to do what I want, any old time." The reality has been anything but freedom.

Consider the turmoil that envelopes the lives of a large percentage of rock and roll musicians, the countless untimely deaths, the broken marriages, and the mental instability, even pure insanity, that has accompanied this music.

While it is true that the following cases are often associated with drug and alcohol abuse, it is the rock & roll philosophy of "don't let anybody tell you what to do" that is the underlying culprit.

The following examples are only the tip of the iceberg. Thousands of other members of the blues, jazz, and rock & roll industry have been incarcerated in psychological institutions, undergone psychological counseling, and in other ways demonstrated serious mental imbalance.

G.G. ALLIN was arrested more than 50 times for attempted murder, assault and battery, public lewdness, inciting a riot, indecent exposure, endangering lives, etc. (Pamela Des Barres, Rock Bottom: Dark Moments in Music Babylon, p. 293). He treated his audiences to nudity, assault, defecation, urination, sexual acts with dead animals, eating feces, bashing out his teeth, eating his own flesh, breaking his own bones, setting himself on fire, slicing himself up with broken bottles, knocking himself unconscious, and other insane things. When Allin died in June 1993 at age 36 of a heroin overdose, his brother, Merle, said G.G. would have been disappointed to die that way because he was planning to die on stage and kill many people in the audience at the same time.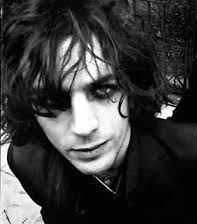 SYD BARRETT
, founder of Pink Floyd, consumed endless "hits" of LSD and was turned into a near vegetable. During his last days with the band, he was described as having "completely changed, he just looked like there was nobody home" (Richie Unterberger,
Unknown Legends of Rock 'n' Roll
, p. 111). During concerts he would merely stand on stage in a catatonic state, "playing one note, or playing nothing at all." He has spent time in a mental ward and lives as a complete recluse. He beat his girlfriend with a mandolin and kept her locked in a room for three days.

GRAHAM BOND
, one of the pioneers of jazz-rock in Britain, was often "abusive, cruel, and self-destructive" (
Unknown Legends of Rock 'n' Roll
, p. 28). He claimed to be the son of Satanist Aleister Crowley. Together with his first wife, Diane Stewart, he formed a band called Holy Magick, named after Crowley's sorcery. He was incarcerated briefly in a mental hospital. A biography by Harry Shapiro,
The Mighty Shadow
, says Bond's' life was characterized by wild mood swings and obsession with the occult. In May 1974, he committed suicide at age 3 by throwing himself under the wheels of a London underground train at the Finsbury Park Station.

In the mid-1970s,
DAVID BOWIE
became a drug-crazed recluse. His life at that time was described in the following terms: "Friends who visited Bowie in Los Angeles reported that he was living in a room with the curtains permanently drawn, a bowl of cocaine prominently displayed on the coffee table. Scattered around the floor were books of occultism and mysticism. On the walls he'd scrawled magic pentagrams as protection against the curses he believed had been uttered against him. So convinced did he become that black magicians were planning to destroy him that he hired a white witch to perform an exorcism involving the burning of blue and white candles and the sprinkling of salt" (Steve Turner,
Hungry for Heaven
, p. 93).

The late "Soul Man"
JAMES BROWN
spent many years storming about in a drug-crazed rage. In the 1980s, for example, he threw his third wife, Adrienne's, fur coats on the lawn and blasted them with a shotgun (Moser,
Rock Stars
, p. 33). In 1988 Brown was arrested and charged with assault with intent to murder Adrienne, though she later withdrew the assault charge. In September of that year, Brown allegedly threatened a group of people with a shotgun, then led police on a high-speed interstate car chase that resulted in a six-year prison term. He was paroled in 1991 after two years behind bars. In January 1998, he was in a hospital under treatment for addiction to painkillers (Bill Harry,
Whatever Happened to
, p. 38). Brown was arrested eight times, convicted thrice, and spent a total of five years in jail.

In 1972
RANDY CALIFORNIA
(Randolph Wolfe), who was given his name when playing in Jimi Hendrix's band, had a nervous breakdown (
Whatever Happened to
, p. 221) and tried to commit suicide by jumping off the Waterloo Bridge in London, England (Nick Talevski,
Encyclopedia of Rock Obituaries
).

In 1977,
ALICE COOPER
(real name Vince Furnier) committed himself to a psychiatric treatment facility to gain control over his drunkenness. He had sung about insanity and gloried in insane subjects in his music and concerts, and it is not surprising that he ended up in an insane asylum, unable even to write his own name. After three months of therapy, it was determined that he had to put aside the Alice Cooper character. The following is how Furnier described his transformation into the demented Alice Cooper persona portrayed during his rock concerts: "I get all my Alice drag [female clothing] on, and then nobody's allowed in for an hour before I go on stage. That's when I do my transformation into Alice. Nobody knows where he comes from, but he shows up every night in my dressing room" (Alice Cooper,
Concert Shots
, November 1987, p. 10). He later said, "When I assumed the character I had no idea what I'm gonna do, because it was not me."


DEF LEPPARD
's drummer,
Rick Allen
, was arrested for grabbing his wife around the neck and dragging her in a violent drunken rage. In an interview with VH1's "Behind the Music," Allen said he has to keep busy days (1998) because otherwise he hears voices that tell him to do bad things. Def Leppard guitarist
Steve Clark
was found comatose in a gutter in 1989 and was admitted to a psychiatric hospital.

Two members of
DEPECHE MODE
have undergone psychiatric treatment.
Andrew Fletcher
had a nervous breakdown in 1993, and
Dave Gahan
attempted suicide and entered a psychiatric ward for a week in 1995.


NICK DRAKE
, influential songwriter and recording artist whose songs have been recorded by Elton John and many others, suffered severe depression much of his life. After the production of his third album in 1972, he became more withdrawn than ever and spent time in a psychiatric facility. He began taking anti-depression medication in 1973, and in November 1974 he committed suicide by an overdose of this drug.


ROCKY ERIKSON
of 13th Floor Elevators was incarcerated in the Rusk State Hospital (Texas) for the criminally insane in 1969 at age 22. He spent three years there. "Some years later, interviewed on radio, Erikson claimed to be interested only in horror and the Devil and denied ever having been in the Elevators" (Harry Shapiro,
Waiting for the Man
, p. 143). In 1982 he proclaimed himself inhabited by a Martian, though he later said he didn't mean it. In 1984 he ceased recording. "He may not have died, but his mind, to most outward appearances, was fried" (Richie Unterberger,
Unknown Legends of Rock 'n' Roll
, p. 124).

Insanity has pursued
FLEETWOOD MAC
guitarists.
Peter Green
"took LSD and went on a 25-year trip. He was sent to a mental hospital after attacking his manager with a gun. He was diagnosed as a schizophrenic and spent 10 years under psychiatric treatment. He wore white robes and fought to give all the band's money away to charity" (Margaret Moser,
Rock Stars Do the Dumbest Things
, p. 74). By the end of the 1980s "tabloids were reporting that the former guitar god was sleeping without a roof over his head" (
Unknown Legends
, p. 121). He also lived with his parents and "was sleeping for up to 20 hours a day" (
Whatever Happened to
, p. 76). In the 1990s Green returned to playing in a low-key fashion. Fleetwood Mac guitarist
Danny Kirwan
was admitted to a psychiatric institution in 1972 after bashing his head against the wall, smashing his guitar, and being unable to perform his music.

By 1984 "periods of deep depression and thoughts of suicide haunted
MARVIN GAYE
"
and continued to do so
"for the rest of his life" (Nikki Corvette,
Rock 'n' Roll Heaven
, p. 57). At one point he locked himself in his apartment with a loaded gun and threatened to kill himself or anyone who entered the room. He had squandered his music fortune and fled from the IRS to Hawaii, where "he lived for a time in a converted bread truck" (Davin Seay,
Stairway to Heaven
, p. 105). Gaye finally had a complete mental breakdown and moved back to his mother's house. "He stayed in bed all day, frozen with fear, waiting for the Devil. He wanted his mother to sleep by his side every night. Strange people kept coming by, selling him drugs and all kinds of guns. He spent hours sitting against the wall holding a pistol. . . . His mother, Alberta, told David Ritz that Marvin roughed up a couple of women who came to pay him a visit. . . . With the shades always drawn, Marvin snorted coke and watched pornography" (
Rock Bottom
, p. 116). Marvin Gaye died on April Fools Day, 1984 at age 44. He was shot to death during an argument with his father, with whom he had quarreled since his teenage years.

Two members of the gangsta rap group
GETO GOYS
have had psychological problems.
Scarface
(real name Brad Jordon) is "a suicide-prone manic-depressive who spent two of his teenage years in a mental ward." In May 1991,
Bushwick Bill
(real name Richard Shaw) talked his 17-year-old girlfriend into shooting him by threatening to kill their child if she didn't. She shot him in his eye, which he lost.

Before his death of a heroin overdose at age 31 in 1995,
DWAYNE GOETTEL
, of the Canadian punk rock group Skinny Puppy, had "became erratic and self-destructive, sometimes cutting himself up with strings of barbed wire" (Alan Cross,
Over the Edge
, p. 158).

Drummer
JIM GORDON
, a member of Eric Clapton's Derek and the Dominos and one of the most famous rock session drummers, murdered his 72-year-old mother in June 1983 by hitting her with a hammer and then stabbing her. He was heavily addicted to heroin, cocaine, and alcohol and had heard voices for years. He claimed that the voice of his mother tormented him day and night, and he had threatened to kill her previously. He had checked into psychiatric hospitals 14 times seeking help. He claimed that he killed his mother at the urging of voices that told him how to silence his mother's voice in his head. In 1984 he was found guilty of second-degree murder and sentenced to 16 years to life in prison. He continued to play drums in prison.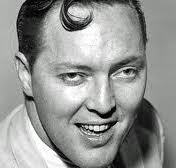 Pioneer rocker
BILL HALEY'S
records sold 60 million copies during his lifetime, but the money and fame did not save him from insanity. His return to Nashville in 1973 to film
Just Rock and Roll Music
was a fiasco. He was mean and violent toward his band, breaking furniture, and such things, and he "was run out of Nashville in disgrace" (John Swenson,
Bill Haley: The Daddy of Rock and Roll
, p. 148). On a European tour in 1979, reports came back that he assaulted fans and disrobed onstage. He became increasingly paranoid, depressed, and psychotic as the years passed. "Police would often find him wandering aimlessly after nightfall, lost on some remote country lane, delirious, incoherent, suffering from amnesia." He moved into the garage, painted the windows black, and installed floodlights outside to ward off imagined enemies. Even to his own children he told wild tales about being in the Marines and being a deputy sheriff, though he had never done those things. Before his death he would visit restaurants and show the waitresses and various customers his driver's license, telling them he was Bill Haley. "He died, out of his mind, in Harlingen, Texas, on February 9, 1981" (Nick Tosches,
Unsung Heroes of Rock 'n' Roll
, p. 108). He was 55 years old.


On a tour with the Beastie Boys in 1994,
H.R. HUDSON
of Bad Brains "showed signs of instability, due possibly to anxiety, drugs, or a more serious mental condition" (Roni Sarig,
The Secret History of Rock
, p. 250). During a performance in Kansas, he smashed the base of a steel microphone stand over a fan's head. The youth sustained severe head injuries and barely survived, and H.R. spent a month in jail for this vicious act.

The strangeness of
MICHAEL JACKSON,
the King of Pop
,
is the stuff of legend. Until he had to move out for nonpayment of his debts he lived on a 2700-acre ranch in California, "complete with Ferris wheel, an exotic menagerie, a movie theater, and a security staff of 40 (Eric Barger,
From Rock to Rock: The Music of Darkness Exposed
, p. 16). For awhile Jackson kept six mannequins in his room; each had a name, and he conversed with them. Through the years, he has changed his facial appearance by surgery to create a sexually ambiguous appearance. He has "had at least six nose jobs, several face lifts, fat suctioned from his cheeks, bone grafted onto his cheekbones, a 'forehead lift' to raise his eyebrows, and several eye jobs" (Moser,
Rock Stars Do the Dumbest Things
, p. 94). In 1993, Jackson was charged with child molestation, and the case was eventually settled out of court with the payment of a large amount of money. Jackson protests his innocence, but his sister reported that he used to spend the night with young boys in his room (
Rolling Stone Encyclopedia
, p. 486).


RICHEY JAMES
of the British punk band Manic Street Preachers disappeared in February 1995 at age 26 and is assumed dead. "The alcoholic and anorexic James kept his word and vanished, perhaps affected by Kurt Cobain's suicide" (
Penguin Encyclopedia
). It is probable that he jumped off the Severn Bridge into fast-moving currents. His car was found near the bridge. One of James' last songs is about a photographer who killed himself. James had been very sick for a long time. He frequently mutilated himself with knives. "While most people are content to pass the time watching TV or reading a book, Richey would absent-mindedly carve up his arms with a knife" (Alan Cross,
Over the Edge: The Revolution and Evolution of New Rock
, p. 232). During an interview in May 1991, he carved the words 4REAL in his arm with a razor blade. He would also extinguish burning cigarettes on his skin. He was admitted to the Cardiff Hospital in the summer of 1994 because he feared that he was going insane.

In the late 1960s, after playing in the rock band Attila,
BILLY JOEL
attempted suicide and committed himself to a mental hospital for three weeks.

Rocker
DANIEL JOHNSON
, a cult figure in rock music circles (Kurt Cobain wore a Johnson T-shirt) who has been described as "a manic depressive genius," was suffering severe bouts of depression and "demons of mental illness" by his high school years. He began writing rock songs while in college. By 1986 he followed in the footsteps of his heroes, the Beatles, and began using the powerful hallucinogenic drug LSD. He suffered a complete mental breakdown and had to return home to his parents. By 1990 he believed he was on a mission of world salvation. He "became combative with his label and incoherent in concert." He then spent more time in a psychiatric hospital. A biography on the internet says, "The 90's were difficult for Daniel, but will probably be regarded as the years when medical relief was achieved. Modern medications eventually achieved stability." This "stability" is debatable.


GEORGE JONES
spent a few weeks in an Alabama mental hospital because of drug abuse, and it was not his last visit to such institutions (Nicholas Dawidoff,
In the Country of Country
, p. 196).

There were many evidences of insanity during
JOHN LENNON'S
final years. The following information is from two biographies:
Lennon in Am
erica by Geoffrey Giuliano (New York: Cooper Square Press, 2000) and
Nowhere Man: The Final Days of John Lennon
by Rosen, Robert (New York: Softskull Press, 2000). In the early 1970s, Lennon and Yoko underwent psychological therapy at the Primal Institute in California. Dr. Janov testified: "John was simply not functioning. He really needed help" (Giuliano, p. 18). The therapy consisted of giving oneself over to hysterical outbursts in an attempt to purge the psyche. Lennon would scream and wail, weep, and roll on the floor. "John eventually confessed to several dark sexual impulses: he wanted to be spanked or whipped and he was drawn to the notion of having a spiked boot heel driven into him. . . . Later in his life, John gathered together a collection of S&M-inspired manikins, which he kept tucked away in the bowels of the Dakota. These dummies, adorned with whips and chains, also had their hands and feet manacled. John's violent sexual impulses troubled Yoko" (Giuliano, p. 19). Lennon was plagued by nightmares from which he awoke in terror (Giuliano, pp. 83, 137, 142). Lennon was obsessed with his weight and when he found himself overeating he would hide in the master bedroom and force himself to vomit (Giuliano, p. 92). After the couple moved into the Dakota apartments in New York City in 1973, Lennon spent most of the time locked indoors. He referred to himself as Greta Hughes, referring to Greta Garbo and Howard Hughes, famous recluses. "More and more, the increasingly reclusive Lennon began to shun his friends. . . . Lennon's anxieties were rapidly getting the better of him. . . . Everybody's working-class hero was sliding steadily into a morass of hopelessness and solemnity" (Giuliano, pp. 84, 97, 105). He "quietly slipped into a dark hibernation," spending entire days in bed (Giuliano, p. 129). To help him conquer his $700 per day heroin habit, Yoko introduced him to a form of therapy involving self-hypnosis and "past-life regression." He thought he was actually traveling back into his past lives. In one session he discovered that he had been a Neanderthal man. In another, he was involved in the Crusades during the Dark Ages. Lennon was so paranoid that when he visited Hong Kong in 1976, he did not leave his hotel suite for three days. He thought he had multiple personalities, and he would lie down and imagine that his various personalities were in other parts of the room talking to him. "In doing so, Lennon was in such a state of mind that the slightest noise or shadow would terrify him" (Giuliano, p. 122). When he went out into the crowds he would hear "a cacophony of terrible voices in his head" which filled him with terror. When he returned to New York, he became a virtual hermit, "retreating to his room, sleeping his days away, mindlessly standing at the window watching the rain. Once Yoko found him staring off into space groaning that there was no place he could go where he didn't feel abandoned and isolated…" (Giuliano, p. 142). In 1978 Lennon "locked himself into his pristine, white-bricked, white-carpeted Dakota bedroom. Lying on the bed, he chain-smoked Gitane cigarettes and stared blankly at his giant television, while the muted phone at his side was lit by calls he never took. . . . he stayed in a dark room with the curtains drawn…" (Giuliano, pp. 173, 174). By 1979, at age 31, "John Lennon was already an old man haunted by his past and frightened by the future" (Giuliano, p. 177). He swung radically "from snappy impatience to bouts of uncontrolled weeping" and could only sleep with the aid of narcotics. Yoko talked Lennon into visiting their Virginia farm in 1979, but he became so paranoid and shaken from the brief excursion into the public (they rode a train) that when they arrived back at their home in New York he "erupted violently, reducing the apartment to a shambles." The man who is acclaimed as the towering genius behind the Beatles had "all but lost his creative drive and confessed he'd sunk so low he had even become terrified of composing" (Giuliano, p. 130).

Rock pioneer
JERRY LEE LEWIS
has exhibited a near insane lifestyle throughout his long career. In February 1952, when he was only 16, he married a girl named Dorothy, a preacher's daughter, but he would not stay home with her and she left him in early 1953. That summer he met 17-year-old Jane Mitcham and she was soon pregnant with his child out of wedlock. He was forced to marry her by her irate father and brothers, and the marriage was registered on September 10, 1953. The 17-year-old Jerry Lee was a bigamist, because he was still legally married to Dorothy. The divorce was not finalized until a month after his second marriage. In 1957, while still married to Jane, Lewis began an affair with his 13-year-old cousin Myra Gale. He was still legally married to Jane, in fact, when he married Myra Gale in December 1957. The divorce was not granted until May 1958. Thus by age 25, Jerry Lee Lewis had been a bigamist two times over. In 1971, he married his fourth wife, a 29-year-old Memphis woman named Jaren Elizabeth Gunn Pate. They separated after only two weeks and spent more time apart than together during their stormy marriage. Jaren filed for divorce at least three times, charging him with "cruel and inhuman treatment, adultery, habitual drunkenness, and habitual use of drugs." Shortly before the divorce settlement in 1982, she drowned in a swimming pool under mysterious circumstances. Jerry's sister Linda Gail says Jaren took an overdose of drugs. Lewis's drummer, Robert "Tarp" Tarrant, had a nervous breakdown when he was only 22 because of his heavy drinking and drug abuse. In 1973, Lewis jabbed the editor of
Country Music
magazine in the neck with a broken bottle when he took offense at one of the interviewer's questions (Nick Tosches,
Country: The Twisted Roots of Rock
, p. 85). In 1974 he smashed a fan in the face with a whiskey bottle and "cut the guy's face all up to pieces." In 1975 Jerry Lee shot 25 holes through his office door with a .45 semi-automatic handgun. Jerry Lee was particularly out of control in 1976. In September he shot his bass player, Norman Owens, in the chest with a .357 magnum handgun. Owens survived, and Lewis lamely said it was an accident. A week later Lewis was arrested at his home for disorderly conduct. He had been shouting obscenities at his neighbors. In November of 1976 he drove to the gate of Elvis Presley's Graceland, brandished a .38-caliber derringer and drunkenly told the security guard he was there to kill Elvis. Twenty-four hours earlier Lewis had overturned his $46,000 Rolls-Royce and was charged with reckless driving, driving while intoxicated, and driving without a license. In 1979 Lewis got into a fight onstage with a fan in Australia and suffered fractured ribs. In 1983, about a year after his fourth wife drowned in the swimming pool, Jerry Lee married his fifth wife, 25-year-old Shawn Michelle Stephens. Less than three months after the wedding she was found dead in their home. After a superficial investigation, the death was ruled a suicide by overdose of methadone pills and Lewis was not charged with foul play, though Shawn Michelle was found lying in their bed in a bruised condition with blood on her body and under her fingernails. There was also "the permeation of fresh, small bloodstains around Lewis' Mississippi home." A few months later the 49-year-old Jerry Lee married his sixth wife, 22-year-old Kerrie Lynn McCarver.

Mass murderer and rock musician
CHARLES MANSON
led an immoral, drug-crazed hippie cult in the 1960s, and he and his followers murdered from 35 to 40 people (Vincent Bugliosi,
Helter Skelter
, pp. 641-652). The most notorious of their murders was that of pregnant actress Sharon Tate and four others on August 9, 1969, and an elderly couple, the LaBiancas, the following night. The murders were especially brutal. The seven victims were stabbed 169 times. In his delusion, Manson thought he could start a racial holocaust of blacks rising up against the white establishment in America. He called this racial Armageddon "Helter Skelter." Many of Manson's followers believed he was Christ. There are many connections between Charles Manson and rock music. Manson was obsessed with the Beatles and listened to their
White
album repeatedly, especially the songs "Revolution 9," "Helter Skelter," and "Piggies." When Manson's "troops" followed his orders to brutally murder Sharon Tate and others, they wrote the words "Helter Skelter," "pig," and other slogans on the walls in their victims' blood. He viewed the Beatles as prophets and even as "the four horsemen of the Apocalypse" from the book of Revelation. Manson himself plays rock music and recorded a demonstration record with the Beach Boys' Dennis Wilson. The Manson family lived with Wilson for several months. Manson's song "Cease to Exist" was recorded by the Beach Boys under the title "Never Learn Not to Love" and appeared on the B side of their 1968 record
Bluebirds over the Mountain
. The Manson song later appeared on the Beach Boys album
20/20
. Guns n' Roses' 1993 album,
The Spaghetti Incident
, contained the song "Look at Your Game, Girl," which was penned by Manson. As of 1994, there were at least 72 British and European rock bands playing Manson's songs (
Helter Skelter
, p. 666). In January 1994 there was an all-Manson rock concert in London, attended by 2,000 people. The name of the rocker Marilyn Manson is from a combination of Marilyn Monroe, the movie star who committed suicide, and serial killer Charles Manson. Marilyn Manson's debut album was recorded in the house where Sharon Tate and four others were murdered. The house was purchased by Trent Reznor of Nine Inch Nails, who helped produce the Marilyn Manson album. He built a recording studio that he called "Le Pig." In January 1994 Reznor recorded his album
Downward Spiral
there.


JOE MEEK
, rock producer called by
The All Music Guide to Rock
"an inimitable figure of early British rock 'n' roll," shot his landlady to death before turning the shotgun on himself in February 1966 at age 33. Though the 1962 hit song "Telstar" made a fortune, Meek died penniless (
One Hit Wonders
, p. 144). The murder-suicide occurred after police questioned Meek about the dismembered body of a homosexual acquaintance that had been found packed in two suitcases in a hedgerow. Meek was a homosexual who had been arrested for lewd acts in a public toilet. "His mother had wanted a girl, gave him dolls to play with and dresses to wear" (
Penguin Encyclopedia of Popular Music
). "Meek's tantrums were the stuff of legend—Dangerfield remembers him throwing telephones at musicians with whom he was displeased, and Lawrence recalls how he'd go into fits and lock the doors to his studio for a week or so" (
Unknown Legends of Rock 'n' Roll
, p. 148).


KEITH MOON
, drummer for the Who, exhibited psychotic behaviour. He once drove a Lincoln Continental into a swimming pool. He destroyed hotel rooms, chopping one to bits with a hatchet, destroying the bed, chairs, television, dresser, doors, everything. Before his death in 1978 at age 31 from a drug overdose, he had become so strange and unpredictable that he was checked into a hospital "for psychiatric evaluation." On one airline flight, he charged into the cockpit, drummed on the flight engineer's table, and attacked a stewardess. In 1976, Moon drove his Rolls Royce over his chauffeur, Cornelius Boland, and killed him.


JIM MORRISON'S
life as a rock & roll musician reads like that of a maniac: constant drunkenness, public nakedness, daily acid trips, destruction of private property, lewd public conduct, beating his girlfriends, threatening people with violence, stealing things even from his friends, cursing, blaspheming, lying, vandalizing public property. He was arrested for lewd behavior and profane and indecent language at a concert in Miami, Florida. One time he drove through four red lights on Sunset Boulevard going about 100 miles per hour (
Rock Bottom: Dark Moments in Music Babylon
, p. 200). At the urging of his girlfriend, Morrison saw a psychiatrist at least two times (Ibid
.
, p. 195). Morrison admitted that he had to drink "to silence the constant voices of the demons" (James Riordin,
Break on Through: The Life and Death of Jim Morrison
, p. 23). The Door's photographer, Frank Lisciandro, stated that, "Jim drank to quiet the ceaseless clamor of the demons, ghosts and spirits. He drank because there were demons and voices and spirits shouting inside of his head and he found that one of the ways to quell them was with alcohol" (Ibid., p. 28).


BOB MOSLEY
, an original member of Moby Grape, was discovered by Peter Lewis (who was also an original Moby Grape guitarist) in the early 1990s "living homeless by the side of a San Diego freeway" (
Unknown Legends
, p. 154).


NINA NAGEN
is a German rocker who sings "about God and flying saucers in an operatic punk howl." She says that she saw her first witch sitting under the table when she was three years old. "At age 17 she had an 'out of the body experience' during an acid trip, at which time (she claims) that a representative of God named Micky 'borrowed' the body of the non-tripping friend taking care of her. Nina and God had a talk. Since that time, Hagen's albums and life have been filled with her version of [the Deity]" (
Creem
, August 1984, p. 15, cited by Jacob Aranza,
More Rock, Country & Backward Masking Unmasked
, p. 87).

In 1993, Irish rocker
SINEAD O'CONNOR
had a nervous breakdown and attempted suicide. She went into psychiatric therapy.


PHIL OCHS
, well-known folk-rock singer/songwriter and friend of Bob Dylan, hung himself in April l976 at age 35. He had long been plagued by severe alcoholism and psychological problems.


OZZY OSBOURNE
was a drug-crazed wild man during his Black Sabbath days. He dressed in women's garments at times and stripped off most of his clothes during concerts. One time he took an axe and chopped down every door in his house (
People
, Sept. 1, 1981). He and his first wife, Thelma, kept chickens, but he shot all of them with a shotgun. He dragged Thelma around by the hair. He was banned from performing at city facilities in San Antonio, Texas, because he urinated on the Alamo in 1982 while dressed in his wife's dress. (Ten years later he donated $20,000 to the Daughters of the Republic of Texas for restoration of the Alamo and was allowed to perform again.) He watched the
Exorcist
movie 26 times (
Circus
, Oct. 31, 1975). By 1979 he was so incoherent from drug and alcohol abuse that could not function and was asked to leave the group. The next three months he locked himself away in a hotel room and was spending $1,000 a day on drugs. He was rescued from certain destruction when Sharon Arden visited him, talked him into accompanying her back to England, then managed him in a solo rock career. He later married Arden, but his weirdness and evil image did not stop with his second marriage. At a 1981 CBS executive meeting, Osbourne bit the head off a live dove and spit it on the table. On his 1982 "Dairy of a Madman" tour he bit the head off a live bat and had to undergo a series of rabies vaccinations. Osbourne's outrageous drug abuse did not stop, either. In 1989, he was charged with threatening to kill his wife during a drug rage. Today, by his own admission, he maintains something of an even keel by means of Prozac. Osborne admitted, "I've got many, many demons that affect me on many, many levels" (Harry Shaw,
Ozzy Talking
, p. 126). Osborne further admitted, "I remember sitting through the
Exorcist
a dozen times, saying to myself, 'Yeah, I can relate to that'" (
Hit Parader
, Nov. 1984, p. 49).


JACO PASTORIUS
, bass guitarist for Weather Report, was once confined in the psychiatric ward of Bellevue Hospital in New York.


THOMAS WAYNE PERKINS
(1940-1971) died in 1971 at age 31 when he drove his automobile across four lanes of traffic, over a median, and slammed into an oncoming car, an apparent suicide. "His behavior had grown more and more erratic over the years." Before he died he confessed to a friend that he had attempted suicide at least once before when he parked his car across both lanes of an interstate highway at night and turned off his lights. The first person on the scene was a highway patrolman who arrested him and ordered a psychiatric evaluation (Scotty Moore,
That's Alright, Elvis
, p. 219).

Punk rocker
IGGY POP
committed himself to a mental hospital in the mid-1970s. His vile music is about rage and nihilism. He testified, "I am totally into corruption" (
Creem
, November 1979, p. 27). "Over the years, his notoriety grew with deeds such as threatening and vilifying audiences, cutting himself with broken bottles, pouring hot wax over his body, intentionally smashing out his teeth, and throwing up, even urinating on audiences…" (
The Rock Who's Who
, 1982, p. 576, cited by
Why Knock Rock?
p. 187).


LOU REED
, "the God-father of punk rock," even in high school was subject to mood swings so severe that his parents committed him to psychiatric therapy and he underwent electroshock. He got out of his ROTC commitment at college by pointing an unloaded gun at the head of his commanding officer (
Night Beat
, p. 105). "Lou Reed is the guy that gave dignity and poetry and rock 'n' roll to smack, speed, homosexuality, sadomasochism, murder, misogyny, stumblebum passivity, and suicide…" (Lester Bangs,
Creem
).

In 1991
AXL ROSE
of Guns n' Roses underwent psychotherapy and since then has lived a reclusive life and is rarely seen in public. He has spent 13 years working on his latest album. No one is allowed in the recording studio unless he first submits a photo and is approved by a psychic.


DEL SHANNON
, who had the 1961 hit "Runaway," became extremely depressed and began taking Prozac, but it didn't solve the problem. In February 1990 Shannon shot himself in the head with a .22 caliber handgun. He was 50 years old.

In the 1990s
DEE SNIDER
of Twisted Sister told VH1 that the reason he dressed as a woman is that he had a "severe psychological problem" (
Bad Boys
, VH1). Snider admits that he became "dark." "I was the obnoxious, egocentric, irritating ## you ever saw. I walked into the Palladium and it was, 'Get out of the way! You are near the next superstar of this planet.' Evil is not the word for what I became, but just ... dark. My whole mind was dark. Night after night I was a real horror show. I had a bodyguard, and he was dark, and I was dark, and we just walked around being dark" (Dee Snider, cited by Toby Goldstein,
Twisted Sister
, 1989, p. 13). "I tap into everything negative in my personality. I think about the things I hate, the things I'm angry about. I let it all out—I curse, scream, roll around—and afterwards, I feel good" (Dee Snider,
Record
, December 1984, p. 37).


PHIL SPECTOR
, the legendary rock producer who created the "wall of sound" effect that helped change pop music in the 1960s, is infamous for his trigger temper, for shooting off guns, and for other bizarre, near-psychotic behavior. One person who was present during Spector's recording sessions with John Lennon testified: "John was mostly disgusted by Phil and his guns. There's a famous story of how he shot a hole in the roof of the recording studio" ("Spector Case 'Victim' Speaks from the Grave," FoxNews.com, Feb. 4, 2003). Even in the 1970s, Spector was dressing up like Batman, according to his 1977 interview with the
Los Angeles Times
. Spector's last major album was in 1980, and during that recording session, which was with the Ramones, Spector pulled a gun on the band (
Toronto Star
, Feb. 3, 2003). In an interview with the
London Daily Telegraph
in early January 2003, Spector said, "I have a bipolar personality ... I have devils inside that fight me. ... I've been a very tortured soul. I have not been at peace with myself." He said that he has feared that his daughter would grow up "unwell herself" and be attracted to "men like that" who are "psychotic or cuckoo." He said, "I can't stand to be talked about. I can't stand to be looked at. I can't stand to be photographed." Spector's former wife, Ronnie, said there were "two Phil Spectors," one who was charming and "gets everyone laughing ... But I've seen the dark rage that can suddenly rise out of nowhere in the dead of night when the gates to the mansion are closed and locked tight, and that Phil Spector is terrifying" ("Be My Baby, Spector Begs Ex,"
The Australian
, March 19, 2007). Spector produced the Beatles'
Let It Be
album, George Harrison's
Concert for Bangladesh
, John Lennons'
Rock 'n' Roll
, and rock classics such as "Be My Baby" and "You've Lost that Lovin' Feeling." As of March 2007 Spector was being tried for the murder of Lana Clarkson, who died in his home of a gunshot wound in February 2003.


ALEXANDER "SKIP" SPENCE
, original drummer for the Jefferson Airplane and guitarist for Moby Grape, took hundreds of LSD trips and finally went insane. After a bad acid trip in New York City, he went to the Albert Hotel with an axe in search of drummer Don Stevenson, claiming that voices told him Stevenson was possessed by the Devil. He was incarcerated in the famous New York mental institution, Bellevue Hospital, for six months. In 1969 Spence "disappeared into the bowels of the California state mental health system" (Richie Unterberger,
Unknown Legends of Rock 'n' Roll
, p. 149). In 1994 he was "diagnosed paranoid schizophrenic taking anti-psychotic drugs, given to hearing voices and talking to himself" (Ibid., p. 153). In 1996 David Szatmary wrote that "the scraggly, unwashed ex-rock star lives in San Jose, where he spends his seven-dollar-a-day allowance from the state. At night, when he does not confine himself to the psychiatric ward of the San Jose hospital, Spence stays alone in a dingy, rundown room in Maas Hotel. Sometimes he speaks to Joan of Arc. Once in a while he is visited by Clark Kent, who the drummer/guitarist finds to be 'civilized, decent and a genius.' And on a few thick, intense, San Jose summer nights, Spence meets his 'master,' who materializes with startling revelations. Says Spence, delivering his own autobiography, 'I'm a derelict. I'm a world savior. I am drugs. I am rock and roll'" (
A Time to Rock
, 1996, p. 180). Spence died in April 1999 at age 52.


VIVIAN STANSHALL
, vocalist for The Bonzo Dog Band, had a nervous breakdown and was confined to a mental hospital for seven weeks in 1970.


KURT STRUEBING
, leader of the death metal band N.M.E., brutally murdered his mother with a hatchet and a pair of scissors in 1986. Allegedly, he also sexually assaulted her. Police found books on witchcraft in the home, as well as photos of Kurt Struebing in "staged death scenes" (Pamela Des Barres,
Rock Bottom: Dark Moments in Music Babylon
, p. 288). Struebing said he felt that he was a robot and that he wanted to kill his mother to see if she was a robot. Struebing was charged with murder and rape. He pleaded guilty to second-degree murder and was sentenced to 12 years in the mentally ill offenders' unit of a reformatory. The sentence was later reduced to eight years, and he was released in April 1994, at which time, amazingly, he reformed the rock band N.M.E. with most of the original members and started playing clubs again.


JAMES TAYLOR
was committed to psychiatric institutions multiple times. He began writing songs as a teenager when he was self committed to a psychiatric hospital for several months and treated with Thorazine. He had contemplated suicide. During the Vietnam war, he received a psychological rejection from U.S. military's Selective Service System. In 1968, he underwent physeptone treatment in a British program. Upon his return to New York, he committed himself to the Austen Riggs Center in Stockbridge, Massachusetts, which "emphasized cultural and historical factors in trying to treat difficult psychiatric disorders" ("James Taylor,"
Wikipedia
).

Popular British rock drummer
VINCE TAYLOR
, who died in 1991 at age 52 of unknown causes, was insane in later life, frequently confined in prison cells and psychiatric wards and proclaiming himself Jesus Christ.


SID VICIOUS
of the Sex Pistols died in 1979 at age 21 of a heroin overdose. He received his name "for his chain-wielding attacks on unsuspecting audience members" (
Rock Bottom
, p. 266). He mutilated himself frequently, got in constant fights, and lived in the most debased manner conceivable. At the time of his death, he was out on bail for stabbing his girlfriend, Nancy Spungen, to death in their hotel room. Nancy had been committed to a series of psychiatric institutions since age 11. By age 15 she had tried to commit suicide twice and was shooting heroin. She met her soul mate when she teamed up with Sid Vicious. He was often violent with her. In one of their fights, he tore off one of her ears. In another, he dangled her out of a seventh-story window. After being released from jail on $30,000 bond, Vicious found a new girlfriend named Michelle and moved into her apartment. It was there that he overdosed on heroin and died. The heroin was from his mother's purse or pocket. Sid's punk rock mother committed suicide in September 1996.

By the end of the 1960s, pioneer rocker
GENE VINCENT'S
life was a disaster.
Rolling Stone
described it as "heavy drinking, mood swings, and erratic behavior."


BRIAN WILSON
of the Beach Boys, who wrote many of their most popular songs, became a psychotic, bed-ridden recluse for many years, living in fear even of the ocean he had glorified in his songs. The man who sang of the glories of the automobile ("Shut Down," "Little Deuce Coupe," etc.) did not drive for years. He had a complete breakdown in 1964 and retired from touring with the Beach Boys; he did not rejoin them until 1976. His constant supervision and psychiatric care was rumored to have cost $50,000 a month (Dan and Steve Peters,
Why Knock Rock?
p. 97). "Brian Wilson hears voices. They talk to him. They frighten him, distract him, confuse him...the voices are calling. His eyes roll toward the ceiling; they've gone blank. His brow is furrowed with thick worry lines. He is silent. Gone. He looks up, jerks his head back and forth for a few seconds, as if physically shaking away the voices" (
Rolling Stone
, August, 1988, p. 51-52). Former Warner Brother Records President, Larry Waronker, claims to have met at least five different entities possessing Brian Wilson's body.


RONNIE WILSON
of the Gap Band, which had big hits in 1979, almost lost his mind because of cocaine addiction (
More Rock, Country & Backward Masking Unmasked
, p. 84).

Famous rock/blues guitarist
JOHNNY WINTER
had suicidal depression in the early 1970s.

As noted, this is only the tip of the iceberg. Thousands of other members of the blues, jazz, and rock & roll industry have been incarcerated in psychological institutions, undergone psychological counseling, and in other ways demonstrated serious mental imbalance.


- Receive these reports by email
- www.wayoflife.org

______________________


Sharing Policy: Much of our material is available for free, such as the hundreds of articles at the Way of Life web site. Other items we sell to help fund our expensive literature and foreign church planting ministries. Way of Life's content falls into two categories: sharable and non-sharable. Things that we encourage you to share include the audio sermons, O Timothy magazine, FBIS articles, and the free eVideos and free eBooks. You are welcome to make copies of these at your own expense and share them with friends and family. You may also post parts of reports and/or entire reports to websites, blogs, etc as long as you give proper credit (citation). A link to the original report is very much appreciated as the reports are frequently updated and/or expanded. Things we do not want copied and distributed are "Store" items like the Fundamental Baptist Digital Library, print editions of our books, electronic editions of the books that we sell, the videos that we sell, etc. The items have taken years to produce at enormous expense in time and money, and we use the income from sales to help fund the ministry. We trust that your Christian honesty will preserve the integrity of this policy. "For the scripture saith, Thou shalt not muzzle the ox that treadeth out the corn. And, The labourer is worthy of his reward" (1 Timothy 5:18). Questions? support@wayoflife.org
Goal:Distributed by Way of Life Literature Inc., the Fundamental Baptist Information Service is an e-mail posting for Bible-believing Christians. Established in 1974, Way of Life Literature is a fundamental Baptist preaching and publishing ministry based in Bethel Baptist Church, London, Ontario, of which Wilbert Unger is the founding Pastor. Brother Cloud lives in South Asia where he has been a church planting missionary since 1979. Our primary goal with the FBIS is to provide material to assist preachers in the edification and protection of the churches.

Offering: Offerings are welcome if you care to make one. If you have been helped and/or blessed by our material offerings can be mailed or made online with with Visa, Mastercard, Discover, or Paypal. For information see: www.wayoflife.org/about/makeanoffering.html.
Publisher of Bible Study Materials
Publisher of Bible Study Materials