Publisher of Bible Study Materials
C
HINA'S WAR ON CHILDREN'S RELIGIOUS RIGHTS
(Friday Church News Notes, September 20, 2019, www.wayoflife.org fbns@wayoflife.org, 866-295-4143) - The following is excerpted from Elizabeth Yore, "China's War on Children," Breitbart, Sep. 12, 2019: "While the youth of Hong Kong march for freedom and democracy, the Communist Party of China (CPC) subjects China's youth to a brutal campaign of oppression and tyranny, barring Chinese youth from any and all religious practice and venues. ... The insidious Chinese Communist Party has declared that religious venues, churches, practices, education, and worship are no-go zones for all Chinese children under the age of 18. Chinese youth are being denied the right to religious freedom—a right enshrined in the Chinese constitution and a human right embodied and protected under Articles 2, 14 and 30 of the U.N. Convention of the
..
Read More
This is excerpted from the up-coming Way of Life Commentary Series "The Pastoral Epistles" to be released later this year —

"Likewise
must
the deacons
be
grave, not doubletongued, not given to much wine, not greedy of filthy lucre; Holding the mystery of the faith in a pure conscience. And let these also first be proved; then let them use the office of a deacon, being
found
blameless. Even so
must their
wives
be
grave, not slanderers, sober, faithful in all things. Let the deacons be the husbands of one wife, ruling their children and their own houses well. For they that have used the office of a deacon well purchase to themselves a good degree, and great boldness in the faith which is in Christ Jesus" (1 Timothy 3:8-13).
Again, we would observe that the standards for church leaders and officer show the character of a true New Testament church. It is a church that can produce this type of men, this type of woman, this type of family. This is not the work of a Bible college or any parachurch organization; it is the work of a church. It is the work of a church that is the serious Bible training, discipling institution that God intends for it to be. We believe in Bible colleges, but only as part of a church's work of training leaders and workers. Every church should
be
a Bible School to educate and disciple all of the members, and every church should
have
a special Bible School training program for preachers..
Read More
"The LORD shall smite thee with madness, and blindness, and astonishment of heart: And thou shalt grope at noonday, as the blind gropeth in darkness..." (De. 28:28-29).

"Behold, the days come, saith the Lord GOD, that I will send a famine in the land, not a famine of bread, nor a thirst for water, but of hearing the words of the LORD: And they shall wander from sea to sea, and from the north even to the east, they shall run to and fro to seek the word of the LORD, and shall not find
it
" (Am. 8:11-12).
"And he said, Go, and tell this people, Hear ye indeed, but understand not; and see ye indeed, but perceive not. Make the heart of this people fat, and make their ears heavy, and shut their eyes; lest they see with their eyes, and hear with their ears, and understand with their heart, and convert, and be healed" (Isa. 6:9-10).
"But their minds were..
Read More
B
ruce Lackey
(1930-1988) was a great blessing in my life and I count it a privilege to offer the following biographical sketch of this man of God. The objective is not to glorify a man, but to glorify the God who saved and sanctified and used him.

Dr. Lackey* was a Baptist pastor, educator, and Bible conference preacher. He was a Christ-centered Bible man. He was an all caps Bible Man.
When he was young. he attended a weak Baptist church by himself and made a profession of faith, but no one dealt with him carefully about salvation or discipled him, and it is uncertain whether he was actually saved then. His father died in a fire when Bruce was a boy. After attending community college he played piano at dances on Saturday nights for about three years.
In 1954, Bruce got right with the Lord. Gene Payne, the preacher who invited Bruce to church in those days, described his memory of this event to me in April..
Read More
U.S.
AIR FORCE REQUIRES LACTATION STATIONS FOR NURSING MOTHERS
(Friday Church News Notes, September 13, 2019, www.wayoflife.org fbns@wayoflife.org, 866-295-4143) - According to the
Air Force Times
, "The Air Force is now requiring units to provide private, secure and sanitary rooms for nursing mothers to breastfeed or express breast milk, according to a Wednesday release. In an Aug. 15 guidance memorandum, the Air Force outlined procedures and requirements for setting up lactation rooms that can be locked from the inside. Christy Nolta, deputy assistant secretary of the Air Force for reserve affairs and airman readiness, said airmen at the grassroots level
..
Read More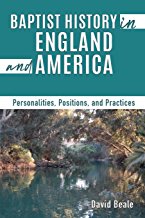 The following is excerpted from David Beale's very profitable
Baptist History in England and America: Personalities, Positions, and Practices
(2018) -

S
ucceeding his father
[Daniel] to the Kiokee pastorate [the first Baptist church in Georgia], Abraham Marshall (1748-1819), an eloquent and dynamic speaker, preached to thousands during his evangelistic tours, and untold numbers turned to Christ. In 1786, Abraham preached a minimum of 197 times on a six-month tour of approximately three thousand miles through eleven states, extending as far north as Massachusetts and Connecticut. ...
When Abraham Marshall arrived back Kiokee from his 1786 tour, he was suffering from exhaustion; he remained ill for many days. In 1792, as forty-three-year-old..
Read More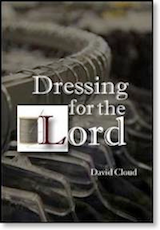 The following is from the book
Dressing from the Lord
, which is available in print and eBook editions from Way of Life Literature.

I
n my preaching
conferences I have had occasions, sadly, to observe that though a church or Christian school might have pretty good dress standards (written or unwritten) for workers and youth, many of the girls and young women dress immodestly.

I am not the only one to notice this. One pastor wrote as follows:

"In 2006, I visited the campus of --------- Christian College and attended a chapel service. I was
..
Read More
The following three-part study is from the
One Year Discipleship Course
, available from Way of Life Literature, www.wayoflife.org.

Making Wise Decisions Part 1
MEMORY VERSES: Proverbs 3:5-6; 28:26; Hebrews 11:6; 1 Peter 2:11

Many people have spoiled their Christian lives because of bad decisions made apart from God's will (e.g., wrong job, wrong friends, wrong marriage partner, mistakes in the pursuit of education, mistakes made in moving to another place). And it is not only young people who make unwise decisions; many older and even elderly people have committed this grave mistake.
Following are some foundational Bible principles for making wise decisions in God's will:

1. Don't trust your own understanding; trust in the Lord.

See Proverbs 3:5; 28:26; Jeremiah 10:23; 17:9.
The individual that trusts his own understanding will make wrong decisions, because of the fallen nature. We must seek God and trust Him.
..
Read More