David Cloud, Way of Life Literature, P.O. Box 610368, Port Huron, MI 48061
866-295-4143,
fbns@wayoflife.org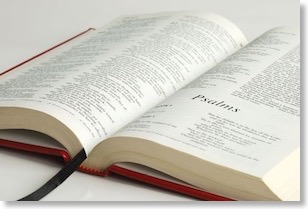 F
ifteen of the Psalms
are titled "A Song of Degrees" (Psalm 120-134).

The historical use of the Psalms


These Psalms possibly pertain to the degrees on the sun-dial at Jerusalem that was used as a sign to King Hezekiah (2 Kings 20:8-11). We know that King Hezekiah wrote songs (Isaiah 38:20). Perhaps he added the Psalms of David (Psa. 122, 124, 131, 133) and Solomon (Psa. 127) to his own songs to form this collection. Hezekiah restored the temple worship and the temple music according to the Davidic pattern and precepts (2 Chron. 29:25-30).

"Degrees" also means "ascent." The Hebrew word
maalah
is translated "steps" (1 Ki. 10:19), "stairs" (2 Ki. 9:13), and "go up" (Ezr. 7:9). It is stated in the
Mishnah
(rabbinical tradition) that these Psalms were sung by priests during the annual feasts (Deut. 16:16). According to this tradition, the Levites stood on 15 steps leading from the Women's Court to the Court of Israel. Internal evidence from the songs of descent themselves indicate that they were sung by pilgrims on their approach to the Temple (Psa. 122:1-4; 132:7). From 1968-78, archaeologist Benjamin Mazar excavated the Southern Steps after they had lain hidden beneath dirt and rubble for more than a millennium. The steps led up to the double Huldah Gate and the triple Beautiful Gate entrances to the south side of the Temple Mount. The stairs were at the northern end of the Pilgrim Way which led up to the Temple along the western side of the City of David. The Southern Stairs are 210 feet wide and the steps alternate in width, with a long one of 32 inches followed by a short one of 12 inches, and there are 15 of the long ones. This would force worshipers to approach the Temple with a "steady, unrushed pace."

Some have theorized that the Hebrew term "ascent" also refers to rhythm, and there is a steady rhythm to the Songs of Degrees that would fit their use as pilgrim songs.

The Psalms could have been sung by the priests, as we see in 1 Chron. 15:16-22 when David brought the ark to Jerusalem.


The major theme of the Songs of Degrees


These Psalms begin with the theme of Israel's preservation
in
and
through
trouble (Psa. 120:1; 121:1-8; 124:1-8), followed by her conversion and restoration to Zion (Psa. 126:1-3; 130:7-8).

"Zion" and "Jerusalem" are mentioned 12 times (122:2, 3, 6; 125:1, 2; 126:1; 128:5; 129:5; 132:13; 133:3; 134:3). The "house of the Lord" is mentioned three times (122:1, 9; 134:1).

The Songs of Degrees look ahead to the time when Christ will dwell in the Millennial Temple and will be worshiped by Israel (Psa. 132:7-18; 134:1-3). Israel then will dwell in unity and Christ will be their High Priest (Psa. 133:1-3).


Spiritual lessons for New Testament believers


The Songs of Degrees are for Israel, but they also contain lessons for the Christian (Rom. 15:4).

- Troubles come to the child of God in this world, and he must pray in time of trouble (Psa. 120:1-2; 130:1-2)
- The lies and evil speaking and hatred of the wicked toward the righteous (Psa. 120:2-7; 123:3-4)
- Trust in God (Psa. 121:1; 123:1-2; 125:1)
- God as all-powerful Creator (Psa. 121:2; 124:8)
- God's protection of His people (Psa. 121:3-8; 124:6-8; 125:2)
- Eternal life (Psa. 121:8; 125:2); compare John 3:16
- The importance of the house of God (Psa. 122:1); compare 1 Tim. 3:15; Heb. 10:25
- The importance of thanksgiving (Psa. 122:4); compare 1 Th. 5:18; Heb. 13:15
- The coming kingdom (Psa. 122:5); compare 2 Tim. 4:1
- Love for Israel (Psa. 122:6-9); compare Gen. 12:3
- Seeking the mercy of God (Psa. 123:3); compare Heb. 4:12
- The importance of doing good (Psa. 125:4); compare Rom. 12:9; 2 Cor. 9:8; Gal. 6:10; Eph. 2:10; 2 Th. 2:17
- The importance of uprightness of heart (Psa. 125:4); compare Eph. 6:5-6; Col. 3:22; 1 Tim. 1:5; 2 Tim. 2:22
- The importance of steadfastness in faith and perseverance (Psa. 125:5); compare Heb. 10:38-39
- Remembrance of God's blessings (Psa. 126:3); "count your blessings, name them one by one"
- Sowing the gospel with tears results in fruit (Psa. 126:5-6)
- God is the only sure Protector and our confidence must be in Him rather than in our own labors (Psa. 127:1-2); labor is important, but it must be the labor that also rests in Christ (Mat. 11:28-30)
- Children are the heritage of the Lord and are to be raised for the Lord's service (Psa. 127:3-5); compare Eph. 6:4; Tit. 2:4
- Importance of the fear of God (Psa. 128:1); compare Heb. 12:28-29
- The Lord is righteous (Psa. 129:4), which means that He keeps His promises; compare Heb. 6:10; 1 John 1:9
- The Lord is merciful (Psa. 130:3-4); compare Eph. 2:4
- The believer's hope comes from God's Word (Psa. 130:5-6); compare Rom. 10:17
- The Lord's redemption is plenteous (Psa. 130:7); compare Eph. 1:3, 7; 2 Pet. 1:3
- The importance of humility, submission, and trust (Psa. 131:1-2); compare 1 Cor. 8:2; Prov. 3:5-6; 30:2-3


- Receive these reports by email
- www.wayoflife.org

______________________


Sharing Policy: Much of our material is available for free, such as the hundreds of articles at the Way of Life web site. Other items we sell to help fund our expensive literature and foreign church planting ministries. Way of Life's content falls into two categories: sharable and non-sharable. Things that we encourage you to share include the audio sermons, O Timothy magazine, FBIS articles, and the free eVideos and free eBooks. You are welcome to make copies of these at your own expense and share them with friends and family. You may also post parts of reports and/or entire reports to websites, blogs, etc as long as you give proper credit (citation). A link to the original report is very much appreciated as the reports are frequently updated and/or expanded. Things we do not want copied and distributed are "Store" items like the Fundamental Baptist Digital Library, print editions of our books, electronic editions of the books that we sell, the videos that we sell, etc. The items have taken years to produce at enormous expense in time and money, and we use the income from sales to help fund the ministry. We trust that your Christian honesty will preserve the integrity of this policy. "For the scripture saith, Thou shalt not muzzle the ox that treadeth out the corn. And, The labourer is worthy of his reward" (1 Timothy 5:18). Questions? support@wayoflife.org
Goal:Distributed by Way of Life Literature Inc., the Fundamental Baptist Information Service is an e-mail posting for Bible-believing Christians. Established in 1974, Way of Life Literature is a fundamental Baptist preaching and publishing ministry based in Bethel Baptist Church, London, Ontario, of which Wilbert Unger is the founding Pastor. Brother Cloud lives in South Asia where he has been a church planting missionary since 1979. Our primary goal with the FBIS is to provide material to assist preachers in the edification and protection of the churches.

Offering: Offerings are welcome if you care to make one. If you have been helped and/or blessed by our material offerings can be mailed or made online with with Visa, Mastercard, Discover, or Paypal. For information see: www.wayoflife.org/about/makeanoffering.html.
Publisher of Bible Study Materials
Publisher of Bible Study Materials