David Cloud, Way of Life Literature, P.O. Box 610368, Port Huron, MI 48061
866-295-4143,
fbns@wayoflife.org
The following is excerpted from
CONTEMPLATIVE MYSTICISM: A POWERFUL ECUMENICAL BOND
.
ISBN 978-1-58318-113-3. Author: David Cloud. See end of report for details.

_______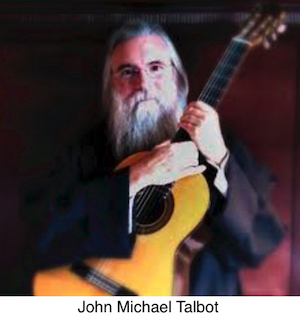 T
he Jesus Prayer originated
within Eastern Orthodox mysticism.


In its most ancient and simple form it consists of repeating the name "Jesus" with every breath.

In another form it consists of repeating, "Lord Jesus Christ, have mercy upon me," or, "Lord Jesus Christ, Son of God, have mercy on me a sinner."

This is to be repeated throughout the day. J.P. Moreland and Klaus Issler of Biola University recommend saying the Jesus Prayer 300 times a day (
The Lost Virtue of Happiness
, p. 90).

The ancient monastic contemplative manuals suggest that it be said from 3,000 to 12,000 times a day (Tony Jones,
The Sacred Way
, p. 60).

This is supposed to keep one's mind centered on Christ and sensitive to His will.


"As you do, something will begin to happen to you. God will slowly begin to occupy the center of your attention" (
The Lost Virtue of Happiness
, pp. 90, 92, 93).


Commonly the practitioner is taught not to think on the words but to allow them to speak to him "intuitively." John Michael Talbot says that the practitioner should "go into the heights of contemplation beyond all concepts and knowledge" (
Come to the Quiet
, p. 176). He says further:


"Trying to mentally grasp the meaning of each word of the prayer as we pray it would be mentally confusing. This would be a distraction from prayer. Rather, the full meaning of the Jesus Prayer is best grasped when intuited on the level of spirit BEYOND THE SENSES, THE EMOTIONS, OR THE MIND" (Talbot,
The Way of the Mystics
, p. 192).


This is always the real mystical objective.

________


The above is excerpted from
CONTEMPLATIVE MYSTICISM: A POWERFUL ECUMENICAL BOND
.
ISBN 978-1-58318-113-3. Contemplative mysticism, which originated with Roman Catholic and Greek Orthodox monasticism, is permeating every branch of Christianity today, including the Southern Baptist Convention. In this book we document the fact that Catholic mysticism leads inevitably to a broadminded ecumenical philosophy and to capitulation to heresies. For many, this path has led to interfaith dialogue, Buddhism, Hinduism, universalism, pantheism, panentheism, even goddess theology. One chapter is dedicated to exposing the heresies of Richard Foster: "Evangelicalism's Mystical Sparkplug." We describe major contemplative practices, such as centering prayer, visualizing prayer, the Jesus Prayer,
Lectio Divina
, and the labyrinth. We look at the history of Roman Catholic monasticism which birthed contemplative prayer, and we examine the errors of contemplative mysticism. In the Biographical Catalog of Contemplative Mystics we look at the lives and beliefs of 60 of the major figures in the contemplative movement, including Francis of Assisi, Ignatius of Loyola, John of the Cross, Brennan Manning, Thomas Merton, Teresa of Avila, Richard Foster, and Dallas Willard. The book contains an extensive index. 482 pages. Available in print and eBook editions from Way of Life Literature, www.wayoflife.org.


- Receive these reports by email
- www.wayoflife.org

______________________


Sharing Policy: Much of our material is available for free, such as the hundreds of articles at the Way of Life web site. Other items we sell to help fund our expensive literature and foreign church planting ministries. Way of Life's content falls into two categories: sharable and non-sharable. Things that we encourage you to share include the audio sermons, O Timothy magazine, FBIS articles, and the free eVideos and free eBooks. You are welcome to make copies of these at your own expense and share them with friends and family. You may also post parts of reports and/or entire reports to websites, blogs, etc as long as you give proper credit (citation). A link to the original report is very much appreciated as the reports are frequently updated and/or expanded. Things we do not want copied and distributed are "Store" items like the Fundamental Baptist Digital Library, print editions of our books, electronic editions of the books that we sell, the videos that we sell, etc. The items have taken years to produce at enormous expense in time and money, and we use the income from sales to help fund the ministry. We trust that your Christian honesty will preserve the integrity of this policy. "For the scripture saith, Thou shalt not muzzle the ox that treadeth out the corn. And, The labourer is worthy of his reward" (1 Timothy 5:18). Questions? support@wayoflife.org
Goal:Distributed by Way of Life Literature Inc., the Fundamental Baptist Information Service is an e-mail posting for Bible-believing Christians. Established in 1974, Way of Life Literature is a fundamental Baptist preaching and publishing ministry based in Bethel Baptist Church, London, Ontario, of which Wilbert Unger is the founding Pastor. Brother Cloud lives in South Asia where he has been a church planting missionary since 1979. Our primary goal with the FBIS is to provide material to assist preachers in the edification and protection of the churches.

Offering: Offerings are welcome if you care to make one. If you have been helped and/or blessed by our material offerings can be mailed or made online with with Visa, Mastercard, Discover, or Paypal. For information see: www.wayoflife.org/about/makeanoffering.html.
Publisher of Bible Study Materials
Publisher of Bible Study Materials