Coronavirus Good and Odd News
- Update: April 7, 2020
Updated regularly; this update April 7, 2020 (first published March 25, 2020)
David Cloud, Way of Life Literature, P.O. Box 610368, Port Huron, MI 48061
866-295-4143,
fbns@wayoflife.org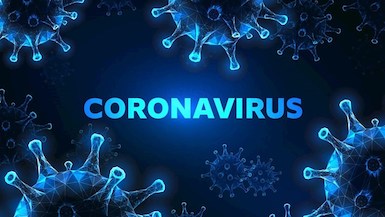 A
s the Covid-19
crisis continues and economic problems mount, there is good news. For the redeemed of the Lord, there is always good news in Holy Scripture.


NOT PANIC ACTION BUT ACTION BASED ON A BALANCED PERSPECTIVE


We have never made light of the coronavirus epidemic. It is a major problem, and serious steps must be taken to minimize its spread and devastation. But there has to be a proper perspective, which is not found in the panic-driven media. To put this business in right perspective, while thousands have died of Covid-19, MILLIONS have died of other things. About 3 million people die of all causes in America every year, and 56 million worldwide. That's MILLION. Worldwide, that's 153,000 deaths per day, 6,400 PER HOUR, every hour, hour after hour after hour. The leading causes of death in America are, in the following order, heart disease, cancer, accidents, lower respiratory diseases, stroke, Alzheimer's, diabetes, and influenza.

Many have mocked the comparison of Covid-19 with the flu, but there is a comparison. Covid-19 is still a small thing compared to influenza, though it is yet to be seen how they will compare in the end. In 2018, THERE WERE 80,000 FLU DEATHS IN AMERICA, which was about 450 deaths per day. Worldwide, about 1 billion people contract the flu, according to
Johns Hopkins Medicine,
and about 500,000 die annually during the flu season, according to the Centers for Disease Control. That is about 2740 FLU DEATHS PER DAY or 114 PER HOUR. It appears that influenza is not as easily spread as coronavirus, but that influenza is
very
contagious is obvious by the
massive
numbers of infections annually. A billion!


If influenza infections and fatalities were to be tracked on a chart and updated in real time and broadcast continually from every news site on earth and flashed across the length and breadth of social media as per Covid-19, there would be
unending panic every year.
The six-foot rule would be a permanent reality.


Again, this is not to make light of the coronavirus. It is a major problem and requires serious attention and the application of much wisdom. We aren't saying that radical steps shouldn't be taken, such as social distancing, limiting large gatherings, etc. But there has to be a proper perspective. We
do
live with death. It is reality, and we must learn how to deal with the coronavirus epidemic without pulling down the very fabric of a modern society.


LATEST

One of America's preeminent infectious disease doctors calls the hydroxychloroquine/azithromycin combo "an absolute game changer"
(
Fox News
, Apr. 2, 2020). In an interview with Laura Ingraham on April 2, Dr. Stephen Smith, a preeminent infectious disease specialist, described his own experience with the treatment in New York. He said, "It's a game changer. It's an absolute game changer. I think this data will go to really support the French data. Now you actually have an intra[inaudible] comparison saying that this regimen works ... I think this is the beginning of the end of the pandemic. I'm very serious."


Dr. Anthony Cardillo, CEO of Mend Urgent Care in Los Angeles, says he is seeing dramatic effect on coronavirus patients with hycroxychloroquine combined with zinc
. "What we're finding clinically with our patients is that it really only works in conjunction with zinc. ... Every patient I've prescribed it to has been very, very ill and within 8-12 hours they were basically symptom free and so, clinically I am seeing a resolution that mirrors what we saw in the French study and some of the other studies worldwide," Cardillo continued. "But what I am seeing is that people that are taking it alone, by itself, it's not having efficacy" (
The Daily Wire
, Apr. 6, 2020).


Leon County in Florida has asked its citizens to maintain a "1 alligator" distance from one another during the coronavirus epidemic
. Floridians live with "gators." There are an estimated 1.3 million of of the creatures, and the average length of a grown female is 8 feet and a male 11 feet, but the 6 foot size is common. (The record was 15 feet 9 inches and weighed 1000 pounds.) Florida, my birth state, has seen 11,500 confirmed cases of coronavirus and 195 deaths. That is a fatality rate of about 1.7% (though it doesn't take into account unconfirmed cases), which is interesting in light of the large number of elderly in Florida, as a major retirement state.


Pentecostal pastor Rodney Howard-Browne of Tampa, Florida, who was arrested on March 30 and issued second degree misdemeanor citations for conducting church services, has announced they will cease holding services
. Florida Gov. Ron DeSantis declared on April 1 that church is an essential activity, but Howard-Browne said he is shutting the services to protect the congregation "from a tyrannical government" and from "crazy infected people" who might try to expose the church to the virus ("Rodney Howard-Browne shutters megachurch,"
The Christian Post,
Apr. 2, 2020).


Israel contemplating an "exit strategy" to get the country back to work in the shortest time possible
. Amnon Shashua, CEO of Mobileye and senior vice president at Intel met with a Knesset special committee on March 31 to present a plan that "will allow the country to overcome the current coronavirus outbreak, avoid a recession, and resume economic activity within months." The plan is co-authored by Shai Shalev-Shwartz, computer science professor at the Hebrew University. "Shashua and Shalev-Shwartz propose an exit strategy based on dividing the population into high-risk [67 and older] and low-risk groups. 'Quarantine the high-risk and gradually release the low-risk population to achieve a managed herd immunity of that population,' they wrote. 'The managed phase is designed to allow the health system to cope with the expected number of severe cases. ... The low-risk group is released to their daily routine while following certain distancing protocols that are aimed at slowing the spread.' While the high-risk group would have to be quarantined for a longer period of time--as the low-risk group reaches a herd immunity level--the economy could remain largely undisrupted, they wrote. ... Nearly one in every four Israelis are now out of work, according to an update published in The Times of Israel on Wednesday citing official figures. Israel now has over one million unemployed, with the vast majority of them laid off in the last month" ("Coronavirus Exit Strategy," NoCamels.com, Apr. 1, 2020).


The head of the U.S. Food and Drug Administration (FDA) announced on April 4 an expanded blood plasma therapy that is showing signs of success.
"We, on Friday, stood up a formal convalescent plasma program. We have a great deal of enthusiasm for that," [Dr. Stephen] Hahn said. "There are some reports that this is a benefit to patients in other countries who have had COVID-19 virus, and what this means is taking plasma from patients who have had the virus and who have recovered, and transferring the immunity, the immunoglobulins, from that person to someone who's sick" ("FDA Head Highlights New Potential Treatment,"
The Daily Wire
, Mar. 4, 2020).


Dr. Jacob Glanville of Distributed Bio says the company has engineered a therapeutic antibody that blocks the coronavirus.
"Glanville says, 'This is the thing that turned the tide against Ebola. The Ebola used to be a death sentence, about 50 percent mortality rate. And then once a good antibody neutralizing solution was made, then I think 94 percent of people can walk away. We've also got antibodies to treat rabies. We've got antibodies to treat RSV in babies. Antibodies are used to for anti-venom. So this is extremely well-established platform technology. It has the advantage. You can produce antibodies much faster than you can make a vaccine'" ("Immunologist says he has a possible cure,"
Fox News
, Apr. 4, 2020). He hopes to move to scaled up human trials in August.


Some might consider the Bible study project that our church members are doing these days during our curfew
. That is to read 11 books of the Old Testament that contain all of Old Testament history (Genesis, Exodus, Numbers, Joshua, Judges, 1-2 Samuel, 1-2 Kings, Ezra, Nehemiah) and make your own timeline. At each session, first read some chapters, paying close attention to the events, then go back and write out the main events. Then do the same with Matthew, then Acts. This will help strengthen the foundation of your Bible knowledge by putting the whole Bible timeline in your mind. It is like standing back and looking at a forest before you walk in to examine individual trees and other details. Aim to do the entire project as quickly as you can with good understanding.


Israel's Galilee Medical Center is piloting the trial of a virus-neutralizing sticker that attaches to surgical masks to better protect medical staff
("Israel hospital pilots," Israel21corg, Apr. 2, 2020). The 3D-printed sticker, which was developed at Israel's Institute of Technology (Technion), "contains nanofibers that capture nanoparticles and disinfectants believed capable of killing any viruses in those nanoparticles." If the trial is successful the sticker will be recommended for broad use.


On April 2, Italy and Spain announced that their countries have reached the top of the inflection curve for coronavirus
(
The Daily Wire
, Apr. 3, 2020).
In Spain, the rate of increase in new cases dropped from 70% at its peak to less than 8 percent on April 1. In Italy, the number of infections and deaths is also on a declining trend.


Israeli scientists present mathematical model for restarting world economy
. "Prof.
Uri Alon
, a s
ystems biologist
at the
Weizmann Institute of Science
in Rehovot, and his team including graduate students Omer Karin and Yael Korem-Kohanim, together with senior engineer Boaz Dudovich of Applied Materials, have suggested a way out of this dilemma. B
ased on an epidemiological model they developed
, their proposed policy would effectively suppress the coronavirus and at the same time allow sustainable, albeit reduced, economic activity. The model that the scientists developed is based on intermittent lockdown – five days of lockdown and two days of work every week. In this way, the virus replication number, i.e., the number of people infected by each infectious person, drops below one--the magic number that causes the epidemic to decline. A four-day work/10-day lockdown strategy is even better, the researchers suggest, as it would allow those infected at work to stop becoming infectious at home. Alon noted that after several such cycles, the number of infected people would drop dramatically. The epidemic could then be contained until sufficient testing is carried out and an effective medical treatment or a vaccine is developed--which will remove the need for a lockdown. Intermittent lockdown may be the only viable option for countries that can't deploy sufficient testing in time, the Weizmann scholars continued. It would allow millions to work two days a week, sustaining key economic sectors. People will hold a 40% position instead of being completely unemployed--an economic and psychological game-changer. Fixed workdays for everyone will allow workers and managers to plan ahead and stay productive. '
Our main message,' concluded Alon, 'is to open up the discussion on lockdown and point out that a well-designed smart lockdown strategy can suppress the epidemic and sustain the economy
'" ("Israeli Scientists,"
BreakingIsraelNews
, Apr. 2, 2020).


In Manitou Springs, Colorado, a golden retriever named Sunny is delivering goods to a self-quarantined neighbor
. "Sunny and his owner Karen Eveleth have lived next to Hellman for more than a decade. Hellman's health issues and reliance on oxygen to breathe put her at high risk for getting sick from coronavirus, so Eveleth and her pup teamed up to get groceries for her. It's simple: Sunny is in charge of retrieving Hellman's grocery list, Eveleth buys the groceries, then Sunny delivers them all" (WMUR9, Colorado Springs, Mar. 30, 2020).


According to
The Lancelot Infectious Diseases
medical journal, the current estimates on the Covid-19 fatality rate is 1.38% of confirmed cases, .66% overall, and 7.8% for those over 80
("The Lancet Infectious Diseases: comprehensive Covid-19 hospitalization and death rate estimates,"
EurekAlert
, Mar. 30, 2020). This is less than half of the rate that was reported earlier. It means that more than 99% of those who are contracting Covid-19 are recovering and 92% of those over 80 are recovering. We wonder what percentage of those over 80 who contract influenza recover? We could only find statistics for 65 and over, and 65-80 is a significantly different group than 80 and over. We do know that 12,000 people over 65 died of influenza in America the 2017-18 season ("Flu Deaths Rising for Americans over 65," AARP. Oct. 2, 2018). The sad reality is that when you are over 80, you are likely to die of anything, anytime! I don't think anyone over 80 would argue with me about that. The interesting thing is that three thousand years ago, God's Word spoke specifically about the ages 70 and 80. "For all our days are passed away in thy wrath: we spend our years as a tale that is told. The days of our years are threescore years and ten; and if by reason of strength they be fourscore years, yet is their strength labor and sorrow; for it is soon cut off, and we fly away. Who knoweth the power of thine anger? even according to thy fear, so is thy wrath. So teach us to number our days, that we may apply our hearts unto wisdom." (Psalm 90:9-12). This is very good counsel. Our earthly lives are like like a passing shadow at best, and we need to apply our hearts to wisdom.


Ben Carson, world famous neurosurgeon and head of America's Housing and Urban Development (HUD), spoke on April 1 of the development of medication to treat the virus that "could change the trajectory of its spread in the coming weeks"
(interview with Alex Marlow,
Breitbart News Daily,
SiriusXM). Carson, who was raised in the inner city by a single mother with a third grade education (but who restricted his television viewing and required him to read two library books per week and to finish his homework before he could play outside), was head of pediatric neurosurgery at Johns Hopkins at age 33, the youngest ever to hold that position. In 1987, he performed the first successful separation of conjoined twins who were attached at the back of the head. A member of President Trump's coronavirus task force, Carson said that clinical trials for medication are on a fast track, bypassing the ordinary rules. He said that the drug combo hydroxychloroquine and azithromycin is showing promise in trials in New York City, and "We'll know that very shortly, in the next week or two." He concluded, "The energy that is being put into this is phenomenal and the FDA has been looking at things and very quickly making decisions," Carson said. "These are the kinds of things that will mitigate this situation."


Some governors are including churches as essential services. Texas
Governor Greg Abbott's executive
order
states, "If religious services cannot be conducted from home or through remote services, they should be conducted consistent with the guidelines from the president and the CDC by practicing good hygiene, environmental cleanliness, and sanitation, and by implementing social distancing to prevent the spread of COVID-19." Abbott's order supersedes "any conflicting order issued by local officials." On March 24, Harris County Chief Executive Lina Hidalgo had issued a church closure order, and three Houston pastors applied directly to the Texas Supreme Court to declare the order unconstitutional, arguing that "the circumstances presented by coronavirus do not excuse unlawful government infringements upon freedom." The governor of
Florida
published a list of "essential activities" and the first one was "attending religious services conducted in churches, synagogues and houses of worship." I was told that other states that have included church services as essential services are
Michigan
and
Kansas
. A pastor friend in
New York
wrote, "Governor Cuomo has stated several times in his emergency declarations that he is not closing houses of worship, but that he strongly recommends not meeting, but if they do meet, all emergency guidelines and health regulations should be obeyed (for example six foot spacing, less than 50 people at a time, ideally no more than 10, proper cleaning and sanitizing, etc.)."


Pastor Mark Spell of Life Tabernacle Church in Central, Louisiana, has been issued six counts of misdemeanor charges for violating the governor's order against large assemblies
. He has continued to conduct services attended by hundreds. Spell has vowed to continue holding services, even if he's eventually arrested. "When you close every door in this city, we'll close this door and we'll go underground, but we are going to assemble and congregate as God fearing Christians," he said. "If they are to arrest me and take me out of this congregation, my assistant pastor will step in immediately, when he is arrested, the third man will step in" ("Pastor of La. church charged," KLTV, Mar. 31, 2020).


The Malaysian government has backed down on posts it issued earlier on social media advising women during lockdown to dress up, wear makeup, avoid "home clothes," and not to nag their husbands
and to avoid being 'sarcastic' when asking for help with household chores" ("Don't Nag Your Husband," National Public Radio, Apr. 1, 2020). The hashtag was "WomenPreventCOVID29." After strong negative response, Malaysia's Ministry of Women, Family and Community Development removed the posts.


The bottom line is that America needs to repent of her wickedness before God, and that is doubly true for the churches
. Radical political action and multi-trillion dollar national debts will not solve America's ills, because the fundamental issue is her terrible sin against the God that has shown her such light and mercy. And the
very root
of it all is the apostasy, corruption, compromise, worldliness, and lukewarmness in her churches. And that includes the majority of the most staunchly conservative, evangelical, "fundamentalist," and
even
"independent Baptist"! From my perspective, most "Bible-believing" churches in America are lukewarm at best. One pastor wrote to me as follows: "Will independent fundamental Baptist pastors cancel their services and keep their church doors closed if this goes on for months? If they do, I believe that their people will get so used to watching church online that they won't see the need to assemble together as a real church." I replied, "I would say that if church members would stop attending church because of a few week's closure, they shouldn't be church members in the first place. That isn't a regenerate church membership. And this is truly the fundamental issue--the sad spiritual state of the vast majority of so-called Bible believing churches." We agree with Pastor John Quincy Henry of First Baptist Church in San Francisco, who said during the 1918 Spanish flu epidemic,
[Churches] have been lamentably weak in moral and spiritual leadership and have not yet risen to the august occasion confronting them. Our churches have become conventional, cowardly and worldly. Not only the people, but the churches must repent their sins, and when they do the plagues will cease" (
The American Influenza Epidemic of 1918-1919: A Digital Encyclopedia
). I believe that the promise of God to Solomon at the dedication of the temple has a proper application to God's people in America today. "If my people, which are called by my name, shall humble themselves, and pray, and seek my face, and turn from their wicked ways; then will I hear from heaven, and will forgive their sin, and will heal their land" (2 Chronicles 7:14). What happens in God's house dramatically affects the White House. It's high time to exchange a frivolous fun and games program, an entertainment program with a thin veneer of religiosity, for a program of serious prayer, serious Bible study, serious Bible preaching with exegetical substance and plain reproof and rebuke, serious holiness, serious separation from the wickedness of this fallen world, serious pilgrim Christianity, serious Christian living in the homes, being serious about the fathers being the heads of the homes and the mothers being the keepers of the home, serious about putting God's will before economics, serious training of children and discipling of youth, and above all, serious about a regenerate church membership!


Mexican drug cartels are cutting back on production of illegal drugs because they can't obtain chemicals from China
("Mexican drug cartels struggle,"
Fox News
, Mar. 31, 2020). Johan Obdola, president of Global Organization for Intelligence, says, "COVID-19 has generated a huge loss regarding any illegal drugs, and specifically synthetic drugs, not only to Mexican cartels but to most drug cartels operating worldwide."
Fox News
says, "Over the past decade, overdoses have claimed the lives of almost half a million Americans, and data from the Center for Disease Control and Prevention (CDC) shows that some 69,000 died in 2019 alone."


Pentecostal preacher Kenneth Copeland has exercised his prophetic "Word-Faith" powers to take authority over Covid-19 and to declare America healed.
He said, "Standing in the Office of the Prophet of God, I execute judgement on you, COVID 19. ... I demand a vaccination to come immediately. I call you done. I call you gone. ... It is finished. It is over. And the United States of America is healed and well again, sayeth the mighty Spirit of peace who is also the Prince of War" ("Judgment Is Executed on Covid-19," Mar. 30, 2020, YouTube). This deluded man is a reproach to the cause of Jesus Christ and the Word of God. I have seen him command a hurricane to dissolve and a crippled girl to be healed, and after the huffing and puffing and commanding and proclaiming was finished, the hurricane was still a destructive hurricane and the crippled girl was still crippled. It's on video for all to see, just like this present fiasco. Jesus Christ can command storms and heal every disease, and He gave miracle-working sign gifts to His apostles to prove their apostleship. "Truly the signs of an apostle were wrought among you in all patience, in signs, and wonders, and mighty deeds" (2 Co. 12:12). But Copeland is not an apostle. He is "deceiving and being deceived" (2 Ti. 3:13), like the other Word-Faith hoaxers. I believe in miracles and have seen a great many miracles over these past 47 years of walking with Christ, and I believe in healing and have seen miraculous healings in answer to prayer, but we can't
demand
and
command
these things. In this present time, we walk by faith, not sight, as we wait for the "manifestation of the sons of God" (Ro. 8:18-25).


Pentecostal pastor Rodney Howard-Browne was arrested on Sunday, March 29, by Hillsborough County (Tampa, Florida) deputies for holding services in violation of county orders
limiting gatherings because of the coronavirus pandemic. He was charged with a misdemeanor for "unlawful assembly and violating quarantine orders during a public health emergency" and released on bail within 40 minutes. Sheriff Chad Chronister said, "Our goal here is not to stop anyone from worshiping, but the safety and well-being of our community must always come first" (
Tampa Bay Times
, Mar. 30, 2020). Quoting Mark 12:31, Chronister said, "Loving your neighbors is protecting them, not jeopardizing their health by exposing them to this deadly virus."


We have read of several pastors who have died of the coronavirus
. We don't know any of them, don't know if they were saved or lost, just that they were pastors. Of course, even born again, theologically sound pastors die every day of all causes, and a many pastors worldwide have died of other causes since the beginning of Covid-19 epidemic, but their deaths don't make national or international news. Pastors who have died of Covid-19 include Robert Earl Smith Sr. and Kevelin Jones of Bountiful Love Ministries, Genessee County, Michigan; Landon Spradlin of Virginia (died in North Carolina); Pastor Merle Dry of Tulsa, Oklahoma; Ronnie Hampton of New Vision Community Church, Shreveport, Louisiana; Isaac Graham of Macedonia Baptist Church in Harlem, New York City; Leon Franklin of St. Luke Baptist Church of Baton Rouge, Louisiana, Angel Escamilla of Calvary Church in Naperville, Illinois.
The FDA has approved emergency use of a new coronavirus test that delivers positive results in 5 minutes
and negative results in 13. The device, produced by Abbott Laboratories, is the size of a small toaster, and the company will ramp up production to make 50,000 units per day beginning next week (
Business Insider
, Mar. 28, 2020).


For the child of God walking with God, there is nothing to fear but fear itself.
"For God hath not given us the spirit of fear; but of power, and of love, and of a sound mind" (2 Timothy 1:7). By drawing near to God, we find power, love, and a sound mind, and fear flees away. "Draw nigh to God, and he will draw nigh to you. Cleanse
your
hands,
ye
sinners; and purify
your
hearts,
ye
double minded" (James 4:8).


The U.S. military is stepping up to the front lines to help America in this crisis.
"Two massive U.S. Navy hospital ships, the
USNS Mercy
and
USNS Comfort
, are being mobilized to treat COVID-19 patients off the coasts of Los Angeles and New York, respectively. In addition to the hundreds of U.S. Navy and civil personnel already aboard the ships, more than 100 reservists are being called up to help with the unprecedented emergency virus treatment. 'When we were asked to help find medical professionals to help support this mission, we received hundreds of volunteer requests from our Reserve medical community in less than 24 hours,' said U.S. Navy Rear Adm. John Schommer, deputy commander of Navy Reserve Force. 'That's extremely humbling.' Indeed, America's volunteer warriors are inspiring us with their willingness to step forward at great risk to their own health. Like doctors, nurses, first responders, delivery workers and countless others, the brave men and women of our military are performing brilliantly amid the uncertainty of a rapidly evolving public health crisis" ("Military's Coronavirus Response Should Make All American's Proud,"
The Stream,
Mar. 27, 2020).


Because of market sell-off, Warren Buffett's Berkshire Hathaway, which has $125 billion in cash, could afford to purchase almost any of America's public companies
, including McDonald's ($125 billion), PayPal ($118b), Boeing ($102b), IBM ($100B), Tesla ($97b), and Starbucks ($82b). Buffett believes in financial security and "has pledged always to hold at least $20 billion to guard against external calamities" ("Warren Buffett's Berkshire Hathaway,"
Business Insider
, Mar. 28, 2020).

"For I said in my haste, I am cut off from before thine eyes: nevertheless thou heardest the voice of my supplications when I cried unto thee. O love the LORD, all ye his saints:
for
the LORD preserveth the faithful, and plentifully rewardeth the proud doer. Be of good courage, and he shall strengthen your heart, all ye that hope in the LORD" (Psalm 31:22-24).


The UK's former Prime Minister Gordon Brown has called on world leaders to form a "temporary" global government
to resolve the current medical and economic crises. He wants "an emergency body with executive powers" and an increase in funding for the World Bank and the International Monetary Fund ("Gordon Brown calls for global government to tackle coronavirus,
The Guardian
, Mar. 26, 2020).

British scientist Neil Ferguson, whose March 16 computer-modeled prediction of the deaths of 2.2 million Americans and half a million British due to Covid-19, was a major element in the global shut downs, has now backed off of his original doomsday estimates
. Earlier he warned that critical care (ICU) bed capacity would exceed maximum supply by 30 times. He called for a shut down for 18 months! Now he says, "The UK should be able to cope with the spread of the Covid-19 virus and UK deaths are not unlikely to exceed 20,000, AND COULD BE MUCH LOWER" ("UK has enough intensive care units for coronavirus,"
New Scientist
, Mar. 25, 2020). He also said an 18 month shut down is not possible. As of March 29, 1228 people in the United Kingdom had died from the coronavirus with 19,500 confirmed cases.

"Pray for great things, expect great things, work for great things, but above all pray" (R.A. Torrey).


Stanford University professors Eran Bendavid and Jay Bhattacharya have stated that CURRENT ESTIMATES OF THE FATALITY RATE "MAY BE TOO HIGH BY ORDERS OF MAGNITUDE."
They said, "If it's true that the novel coronavirus would kill millions without shelter-in-place orders and quarantines, then the extraordinary measures being carried out in cities and states around the country are surely justified. But there's little evidence to confirm that premise—and projections of the death toll could plausibly be orders of magnitude too high" ("Is the Coronavirus as deadly as they say?"
Wall Street Journal
, Mar. 24. 2020).


A new computer model by Oxford University suggests the Covid-19 pandemic is in a later stage than previously thought and estimated the virus has already infected at least millions of people worldwide.
The head of the study is professor Sunetra Gupta, an Oxford theoretical epidemiologist. "If her work is accurate, that would likely mean a large swath of the population has built up resistance to the virus. Theoretically, then, social restrictions could ease sooner than anticipated. What needs to be done now, Gupta said, is a whole lot of antibody testing to figure out who may have contracted the virus. Her research team is working with groups from the University of Cambridge and the University of Kent to start those tests for the general population as quickly as possible" ("New Oxford study,"
TheWeek.com
, Mar. 24, 2020).


Dr. Vladimir Zelenko, a Jewish doctor in New York, has treated at least 500 Covid-19 patients with near 100% success rate
. "It's an out-patient treatment combining the common anti-malarial drug hydroxychloroquine with the popular antibotic azithromycin (known as Z-Pak) and zinc sulfate. ... Zelenko explained that there are two different diseases, the Covid-19 infection and the catastrophic lung injury, called acute respiratory distress syndrome, or ARDS. ARDS is the affliction requiring the use of hospital beds and ventilators, which has become a hot political issue because of the severe lack of supply. His protocol won't treat ARDS, but it can keep people from ever developing it. 'I believe it lowers the viral load and decreases the amount of virus that the immune system needs to deal with,' he said. 'It gives it time to overcome the development of the infection prior to development of ARDS or lung injury.' Zelenko said the results are "remarkable." "I'm seeing respiratory symptoms resolve as fast as four hours. That's not the norm," he said. "It takes 12 hours on average, in my experience. "But I've seen remarkable results, and I have now colleagues who are implementing this as well and they are reporting the same anecdotal data." The colleagues include Dr. William Grace of the hematology and oncology department at Lenox Hill Hospital in New York City" ("Doctor: White House has my successful coronavirus treatment,"
WorldNetDaily
, Mar. 25, 2020).


Dr. Ian Lipkin, an infectious disease expert from Columbia University, has announced that a blood-plasma therapy is showing good success in treating coronavirus patients.
"About a week ago, I got a paper from a friend of mine, the former minister of health... telling me that he had treated 10 patients with plasma therapy – antibodies that have been taken from patients who'd recovered. All 10 of these patients did well. This is an old method that we used before we had antibiotics, and it'll work here too. One of the things that we're going to be trying to do is to ask people who have recovered from this infection to volunteer to provide plasma--there are a number of people who're beginning to think about this--so that we can use actually use this to treat other citizens, other people around the world who are infected, This is something that we think will make a huge difference in morbidity and mortality. This is available right now" ("Potential new coronavirus treatment,"
Fox News
, Mar. 27, 2020).


Ford announced on March 26 that it plans to restart its plant in Mexico on April 6 and plants in Michigan, Kentucky, Kansas City, and Ohio on April 14
, "while introducing additional safety measures to protect returning workers" (
Business Insider
, Mar. 26, 2020).


Many CEOs and presidents of corporations are donating their salaries to their employees and companies
. These include W. Kent Taylor of Texas Roadhouse, Arne Sorenson of Mariott (plus all executives are taking a 50% pay cut), Mark Hoplamaxian of Hyatt, John Zimmer and Logan Green of Lyft, Ed Bastian of Delta, Brad Tilden of Alaska Air, Oscar Munoz and Scott Kirby of United, Maurice Gallagher and John Redmond of Allegiant, Lawrence Culp of GE, and Bahram Akradi of LifeTime (
Yahoo Finance
, Mar. 20, 2020). Many others are taking major pay cuts. Donald Trump has donated his entire presidential salary ($400,000 annually) to various causes since his inauguration in 2017.

"I have been young, and
now
am old; yet have I not seen the righteous forsaken, nor his seed begging bread" (Psalm 37:25).


South Korea successfully "flattened the curve" of Covid-19 infections without shutting down the nation's economy.
The New York Times
reports, "At the peak, medical workers identified 909 new cases in a single day, Feb. 29, and the country of 50 million people appeared on the verge of being overwhelmed. But less than a week later, the number of new cases halved. Within four days, it halved again — and again the next day. On Sunday, South Korea reported only 64 new cases, the fewest in nearly a month, even as infections in other countries continue to soar by the thousands daily, devastating health care systems and economies. Italy records several hundred deaths daily; South Korea has not had more than eight in a day."
The Daily Wire
continues, "So how has South Korea pulled it off so far? It was
not
through draconian or economy-crushing measures implemented by the likes of China and now an increasing number of countries across the globe, including the U.S. The answer is four key measures: 1) rapid intervention before the pandemic is a full crisis; 2) implement widespread testing; 3) contact tracing and isolation; and 4) get the public to help" ("How South Korea Flattened the Curve,"
The Daily Wire
, Mar. 26, 2020).


Pope Francis has announced that a general absolution of sin can be obtained by confessing directly to God
, instead of to a priest, during the Covid-19 crisis. Speaking at a live-streamed mass on March 20, the pope said, "This is the right time, the opportune moment. An act of contrition done well, and our souls will become white like the snow" ("If you can't go to confession,"
Crux
, Mar. 20, 2020). Directly to God? What a brilliant idea! The problem is that the pope prescribed a false path to cleansing. The only way to become "white like the snow" is to approach God in
His
prescribed way, which is by repentance and saving faith in Christ, not by "an act of contrition," sacraments, priests, Mary, and saints. "That if thou shalt confess with thy mouth the Lord Jesus, and shalt believe in thine heart that God hath raised him from the dead, thou shalt be saved. For with the heart man believeth unto righteousness; and with the mouth confession is made unto salvation. For the scripture saith, Whosoever believeth on him shall not be ashamed" (Ro. 10:9-11).


Cal Pierce, founder of International Association of Healing Rooms, prophesied on March 13 that the coronavirus would be gone in 10 days
. Pierce was having a recorded conversation with Steven Strang, founder of
Charisma
magazine. The prophesy was based on the Word of Faith heresy that believers have the power to create reality with their words. Pierce said, "So, we have authority that Jesus has given us. He's our head; we're his body. He works through us, because we have authority. So, when we decree something which is the will of God or the Word of God, our decree or the sound of our voice becomes God's will into the natural realm" ("See Covid-19 from the Perspective of Spiritual Warfare," Charismapodcast, Mar. 13, 2020). Pierce proclaimed the "word of faith" that Covid-19 would be gone in 10 days. Obviously the man is one of the false prophets that the Bible so frequently warns about. "When a prophet speaketh in the name of the LORD, if the thing follow not, nor come to pass, that
is
the thing which the LORD hath not spoken,
but
the prophet hath spoken it presumptuously: thou shalt not be afraid of him" (Deuteronomy 18:22).


Chuck Pierce, another Pentecostal "prophet" (and an apostle, to boot!) says "the Lord's shown me through 2026, so I know this isn't the end of time"
("This is not the end of the world,"
The Washington Post
, Mar. 17, 2020).

The Wuhan district of China, ground zero for Covid-19, is getting back to work, temporary hospitals are closing, and travel restrictions are being lifted. All of China had zero new infections on March 18-19.

The fatality rate for Covid-19 is smaller than WHO reports originally showed. Large numbers of those who have contracted the respiratory virus are not part of the statistics because the symptoms are often so mild. The current statistic is 1.4 percent even in Wuhan ("Coronavirus latest news,"
New Scientist
, Mar 19, 2020).
Time
magazine said, "That means the total number of reported cases is very likely an underestimate—and by not counting many mild or asymptomatic cases, we're likely overestimating the disease's overall mortality rate. ... Covid-19 LOOKS A LOT CLOSER TO THE SEASONAL FLU THAN TO PREVIOUS CORONAVIRUS OUTBREAKS. A more complete—and, hopefully, less severe—picture of Covid-19 will likely emerge as the outbreak continues, testing capacity increases and data are refined" ("The WHO estimated Covid-19 mortality,"
Time
, Mar. 9, 2020).

Schools reopened in Singapore on March 23 under wise, no-panic rules (
The
Straits Times
, Mar. 20, 2020). The government has an eye on the sustainability of its educational system. Sustainability is an important concept in this crisis. Many factors must be weighed, including the economy.


CURES AND BLOCKERS


The anti-malaria drug hydroxychloroquine in combination with azithromycin is proving successful in treating coronavirus patients in tests in Australia, France, and elsewhere. "A French study with a small sample size showed it to be 100 percent effective. The French study, led by researcher Didier Raoult and his team, has received worldwide attention. In it, six mpatients were given Plaquenil – a brand-name hydroxychloroquine drug – in tandem with the antibiotic drug azithromycin,
Forbes
reported. All six patients tested negative for Covid-19 by day six. In Australia, a University of Queensland study that used the anti-malaria drug in combination with an anti-HIV drug also was highly effective. The Queensland team is now using the drugs in a clinical trial. 'Prior to the clinical trials going ahead, the medications were given to some of the first Australian patients infected with Covid-19, and all have completely recovered without any trace of the virus left in their system,' David Paterson of the University of Queensland said in a press release. 'These medications have the potential to be a real cure for all, unlike the random anecdotal experiences of some people.' The university's press release called it a 'coronavirus cure'" ("Patients 'Completely Recovered,'"
Christian Headlines
, Mar. 19, 2020).

President Trump is streamlining the testing of hydroxychloroquine for Covid-19 patients and has instructed the CDC to cut all red tape.

The Israeli company Teva is donating 16 million hydroxychloroquine tablets to hospitals in America for testing purposes (6 million immediately and 10 million more within a month). Teva is a global leader in generic and speciality medicines.

Following is the testimony of a man whose life was saved by hydroxychloroquine: "Rio Giardinieri, 52, who is vice-president of a company that manufactures cooking equipment at high-end restaurants in LA and around the world, thinks he contracted Covid-19 at a conference in New York. He had a fever for five days, horrendous back pain, headache, cough, and tiredness. ... Doctors diagnosed him with pneumonia and coronavirus. They put him on oxygen in the ICU but he says he was still unable to breathe. ... Friday evening, he said goodbye to his wife and three children. ... A dear friend immediately sent him a recent article about hydroxychloroquine ... So, Giardinieri reached out to an infectious disease doctor. 'He gave me all the reasons why I would probably not want to try it because there are no trials, there's no testing, it was not something that was approved. And I said look I don't know if I'm going to make it until the morning because at that point I really thought I was coming to the end because I couldn't breathe anymore. He agreed and authorized the use of it and 30 minutes later the nurse gave it to me. ... they gave me some Benadryl [that allowed me to go to sleep and when I woke up at exactly 4:45 in the morning, I woke up like nothing ever happened.' Miraculously, he's since had no fever or pain, feels fine and he's able to breathe again" ("A man with coronavirus," Fox10 Phoenix, Mar. 23, 2020).

Remdesivir, an experimental antiviral drug that holds out hope as a Covid-19 blocker, is undergoing large human trials in China and the US.

Kaletra, a combination of anti-HIV drugs that stops viral replication, has shown some effectiveness in trials in China. India's Chief Medical and Health Secretary Rohit Kumar Singh announced on March 16 that three Covid-19 patients have recovered by means of a combination of HIV drugs. "It appears it is working because three patients have recovered. Good thing is that all the three patients are elderly and the successful result of the drug patients of such age is a big thing" ("Combination of two anti-HIV drugs proved crucial,"
The Economic Times
, Mar. 16, 2020).

Israel's Institute of Technology (Technion) announced a new Covid-19 testing procedure that can test more than 60 patients at one time. The institute said they have "successfully tested a method that will dramatically increase the current Covid-19 testing capacity using existing available resources" ("Technion, Weizmann Institute,"
No Camels
, Mar. 18, 2020).


VACCINES


The first Covid-19 vaccine (by the company Moderna) has begun human testing in Washington state ("Biotech company ships first batches of vaccine,"
Fox News
, Mar. 16, 2020).

Israel's Ministry of Science and Technology branch at Galilee (MIGAL) has a vaccine that it hopes will achieve safety approval in a short time through expedited trials and fast-track approvals ("Israeli breakthrough in coronavirus vaccine imminent,"
Israel Today
, Mar. 16, 2020). MIGAL's vaccine is a by-product of the development of a vaccine against Avian coronavirus.

Other companies have vaccines ready for testing. The Coalition for Epidemic Preparedness Innovations (CEPI) is backing a vaccine developed by Oxford University and one by the US company Inovio, which had a vaccine ready three hours after the gene sequence was published in January. "It plans clinical trials in April and to have a million doses by December, if the approach works" ("The race to test coronavirus antiviral drugs and vaccines,"
New Scientist
, Mar. 11, 2020).

The French company Sanofi Pasteur is hybridizing the Covid-19 virus with a baculovirus already approved for its flu vaccine as a possible fast track to a vaccine that could be quickly mass produced.

With $87 million backing from the European Commission, German firm CureVac is promising a vaccine in around six months by fast track. European Commission President Ursula von der Leyen spoke of her hope to bring a vaccine to market "perhaps before autumn" ("More Firms Enter Race for Vaccine as EU Suggests Accelerated Trials Process," CNSNews.com, Mar. 18, 2020).


MISCELLANEOUS


Some companies in America are hiring large numbers of new workers to keep up with increased demands caused by the coronavirus crisis. Walmart announced on March 20 that it is hiring 150,000 additional workers and has expedited the hiring process from two weeks to 24 hours. Walmart is raising the wage for entry level workers and is also providing $550 million in cash bonuses to its hourly employees. Amazon is hiring 100,000 new workers for its American warehouse and delivery wings. CVS Pharmacy is hiring 50,000 and paying some workers bonuses of $500. Domino's pizza is hiring 10,000. Walgreens is hiring 9,500. Pepsi is hiring 6,000 new full-time employees. Dollar Tree is hiring 25,000. 7-Eleven is hiring 20,000. Kroger, Costco, Albertson's, and Aldi are hiring.

The coronavirus crisis has resulted in a massive increase in government surveillance of citizens. It looks like a trial run for a one-world government, and it is working very well. Ten countries are tracking phone data. Poland is requiring home quarantined patients to use a special app to take regular selfies to prove they are indoors; failure results in a visit from police ("Poland made an app,"
Business Insider
, Mar. 23, 2020). Taiwan has introduced "electronic fences" which alert police if suspected patients leave their homes ("Taiwan's New Electronic Fence,"
New York Times
, Mar. 20, 2020).

A religious Jew who stole an antiquities artifact in Israel 15 years ago returned it, fearing that the end of the world is at hand. He was a teenager when he took the Roman ballista stone from an archaeological exhibition. It is from the siege of Jerusalem in AD 70. Now married with children, the man is seeking to have a clear conscience when he stands before God ("'It's the End of the World,' Says Repentant Israeli Antiquities Thief,"
Israel Today
, Mar. 18, 2020). If he would read his Bible with open eyes, he would see that he will give account for
every
sin against God in
thought
and
deed
and therefore there is no possibility of being justified by one's deeds; only through the Messiah's vicarious atonement can a sinner be justified. "For God shall bring every work into judgment, with every secret thing, whether
it be
good, or whether
it be
evil" (Ec. 12:14). "But he was wounded for our transgressions, he was bruised for our iniquities: the chastisement of our peace was upon him; and with his stripes we are healed. All we like sheep have gone astray; we have turned every one to his own way; and the LORD hath laid on him the iniquity of us all" (Isa. 53:5-6).

Iran has scaled back its terrorist activity across the Middle East because of the coronavirus ("IDF indicates Iran scaling back,"
The Times of Israel
, Mar. 17, 2020).

For the redeemed, the Bible is full of wonderful promises from God our Saviour. "But I trusted in thee, O LORD: I said, Thou
art
my God. My times
are
in thy hand..." (Psalm 31:14-15). Susannah Spurgeon, wife of Charles, commented on this promise as follows: "Not one or two important epochs of my history only, but everything that concerns me;—joys that I had not expected,—sorrows that must have crushed me if they could have been anticipated,—sufferings which might have terrified me by their grimness had I looked upon them,—surprises which infinite love had prepared for me,—services of which I could not have imagined myself capable;—all these lay in that mighty hand as the purposes of God's eternal will for me" (cited from
Susie: The Life and Legacy of Susannah Spurgeon
by Ray Rhodes Jr.).

The best news is that any individual infected by the deadly virus of sin can be healed through saving faith in the blood of Jesus Christ, God's Son, and escape certain eternal death. Sin has a 100% mortality rate, but Dr. Jesus has a 100% success rate for those who come to Him by the door of saving faith. "For the wages of sin is death; but the gift of God is eternal life through Jesus Christ our Lord" (Romans 6:23).


- Receive these reports by email
- www.wayoflife.org

______________________


Sharing Policy: Much of our material is available for free, such as the hundreds of articles at the Way of Life web site. Other items we sell to help fund our expensive literature and foreign church planting ministries. Way of Life's content falls into two categories: sharable and non-sharable. Things that we encourage you to share include the audio sermons, O Timothy magazine, FBIS articles, and the free eVideos and free eBooks. You are welcome to make copies of these at your own expense and share them with friends and family. You may also post parts of reports and/or entire reports to websites, blogs, etc as long as you give proper credit (citation). A link to the original report is very much appreciated as the reports are frequently updated and/or expanded. Things we do not want copied and distributed are "Store" items like the Fundamental Baptist Digital Library, print editions of our books, electronic editions of the books that we sell, the videos that we sell, etc. The items have taken years to produce at enormous expense in time and money, and we use the income from sales to help fund the ministry. We trust that your Christian honesty will preserve the integrity of this policy. "For the scripture saith, Thou shalt not muzzle the ox that treadeth out the corn. And, The labourer is worthy of his reward" (1 Timothy 5:18). Questions? support@wayoflife.org
Goal:Distributed by Way of Life Literature Inc., the Fundamental Baptist Information Service is an e-mail posting for Bible-believing Christians. Established in 1974, Way of Life Literature is a fundamental Baptist preaching and publishing ministry based in Bethel Baptist Church, London, Ontario, of which Wilbert Unger is the founding Pastor. Brother Cloud lives in South Asia where he has been a church planting missionary since 1979. Our primary goal with the FBIS is to provide material to assist preachers in the edification and protection of the churches.

Offering: We take up a quarterly offering to fund this ministry, and those who use the materials are expected to participate (Galatians 6:6) if they can. We do not solicit funds from those who do not agree with our preaching and who are not helped by these publications. We seek offerings only from those who are helped. OFFERINGS can be mailed or made online with with Visa, Mastercard, Discover, or Paypal. For information see: www.wayoflife.org/about/makeanoffering.html.
Publisher of Bible Study Materials