Covid-19 Science and Reality
Enlarged May 14, 2020 (first published April 28, 2020)
David Cloud, Way of Life Literature, P.O. Box 610368, Port Huron, MI 48061
866-295-4143,
fbns@wayoflife.org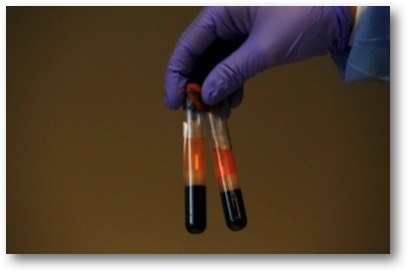 C
ovid-19
was a new thing earlier this year and preliminary computer models predicted an unprecedented global disaster, which led to unprecedented global panic and shutdown. But the science and reality are becoming clear, and large numbers of medical personnel, including prominent epidemiologists, are seeing Covid-19 in a new light. A growing number of Covid-19 laboratories are providing information that is good news.

Following are some examples:


The U.S. military is a scientific laboratory for the Covid-19 fatality rate, and it shows a low fatality rate.
As for April 28, 6,648 active duty troops, civilian service members, defense contractors and military family members have tested positive for Covid-19. Of those, 27 have died ("Pentagon rebuts Democratic senators' complaints,"
The Washington Times
, Apr. 28, 2020). Those are the scientific facts. That is a fatality rate of 0.41%, but it does not take into account the millions of military personnel who have not been tested and doubtless have had asymptomatic Covid-19. This means that among U.S. military personnel worldwide, Covid-19 has a fatality rate so far of
maximum
0.41%, but undoubtedly much lower than that, since it has been proven by multiple studies that
a large number
of Covid-19 infections are asymptomatic. On the Diamond Princess cruise ship, which was 100% tested, about half of those infected were asymptomatic.


A reported 2,585 people have died of coronavirus in California, a state with a population of 39 million, therefore the chance of dying with the virus is 0.006%
. Statistically, more than 2 million people will die this year in California, and the vast majority will not die of coronavirus. In 2017, 62,000 died of heart disease, 59,000 of cancer, 16,000 of stroke, 16,000 of Alzheimer's, 13,000 of chronic lower respiratory disease, 13,000 of accidents, 9,500 of diabetes, 6,300 of influenza/pneumonia, 5,500 of hypertension, 5,300 of liver disease, and about 5,000 of drug overdoses. ("Stats of the State of California," CDC).


According to the speaker of the House of Pennsylvania, the average age of coronavirus fatalities in that state is 79 years old, and two-thirds of fatalities were of occupants of long-term care facilities
. 90% of those who died had "comorbidities" (multiple causes of death), mostly heart disease, diabetes, and chronic pulmonary disease. There was never any danger of the hospitals being overrun in Pennsylvania. Of the 37,000 hospital beds in Pennsylvania, 2,500 are occupied by Covid-19 patients ("This letter from Pennsylvania's House speaker,"
Conservative Review
, May 8, 2020). About 3,700 people have died of coronavirus in Pennsylvania, a state with a population of 12.8 million, which means that the occupants of the state have a 0.02% chance of dying with that disease. Statistically, about 53,000 people will die in Pennsylvania this year. Of those, about 32,000 will die of heart disease, 28,000 of cancer, 9,500 of accidents, 6,700 of stroke, 6,600 of chronic lower respiratory disease, 5,300 of drug overdose, 4,200 of Alzheimer's, and 3,700 of diabetes. ("Stats of the State of Pennsylvania," CDC).


In Minnesota, 77% of the deaths from coronavirus were occupants of long-term care homes
("Minnesota has more Covid-19 deaths than non-lockdown neighbors,"
Conservative Review
, Apr. 29, 2020). People in Minnesota have a 0.01% chance of dying with the coronavirus (578 deaths in a population of 5.6 million). Statistically, we can expect about 32,000 people to die in Minnesota this year. In 2017, 9,800 died of cancer, 8,200 of heart disease, 2,700 of accidents, 2,400 of Alzheimer's 2,400 of chronic lower respiratory disease, 2,200 of stroke, 1,300 of diabetes, 780 of suicide, 700 of flu/pneumonia, 730 of drug overdose, and 675 of Parkinson's.


England's chief medical officer says that the great majority of elderly survive the coronavirus.
"Professor Chris Whitty, the country's chief medical officer, sought to reassure the public that over-60s have a good chance of surviving Covid-19 if infected. ... Health chiefs have warned that older people and those with pre-existing medical conditions such as asthma, diabetes and heath disease are more likely to fall seriously ill from But Prof Witty said: 'Even in the most vulnerable, oldest groups, in a very stressed health service--which Hubei was at the point when most of the data came out--the great majority of people who caught this virus--and not everybody will--survived it. The great majority, over 90 per cent. I think it's easy to get a perception that if you are older and you get this virus then you're a goner--absolutely not,
the great majority of people will recover from this virus, even if they are in their 80s
'" ("Coronavirus: Elderly people 'not a goner' and a great majority will recover,"
Independent
, Mar. 5, 2020).


A Missouri pork plant in St. Joseph, Missouri, is a laboratory for Covid-19 study, and it is good news. Triumph Foods has about 2,300 employees. After 100% testing by May 1, 373 tested positive (about 13%) and all are asymptomatic. None have been hospitalized; none have died
("Nearly 400 Asymptomatic Workers at Missouri Pork Plant,"
International Business Times
,Apr. 5, 2020).


In New York City, the U.S. epicenter of the Covid-19 pandemic, the death rate for people 18 to 45 years old is 0.01%, for people over 75 it is 0.8%, and for children under 18 it is 0 (zero).
(Joseph Curl, "Media's Covid-19 Coverage Has Been Disastrous for America,"
The Daily Wire
, Apr. 30, 2020).


A Missouri pork plant in St. Joseph, Missouri, is a laboratory for Covid-19 study, and it is good news. Triumph Foods has about 2,300 employees. After 100% testing by May 1, 373 tested positive (about 13%) and all are asymptomatic. None have been hospitalized; none have died
("Nearly 400 Asymptomatic Workers at Missouri Pork Plant,"
International Business Times
,Apr. 5, 2020).


In statistics released on April 26 for the state of Massachusetts, there have been zero fatalities of K-12 aged youth from Covid-19, and only 31 under the age of 50
. The average age of the roughly 3,000 fatalities is 82 years old (Guy Benson, "Massachusetts Data: Zero School-aged young people have died from coronavirus," Townhall, Apr. 29, 2020).


The
Diamond Princess
cruise ship is a scientific laboratory for Covid-19 infection among an older population, and it is good news.
It was stricken with Covid-19 in February and quarantined off the coast of Japan.
Every
passenger and crew member was subsequently tested. It was a closed environment, so that the virus spread freely, and it had many days to spread before any significant effort was made to stop it. Further, the population was largely elderly. So it was sort of a worse case scenario. Of 3,711 passengers and crew the average age was 58, with 1231 being over 70 and 236 over 80. As of April, 16, 712 tested positive, 331 had no symptoms, 13 died ("Coronavirus patients on Diamond Princess," Statista Research, Apr. 17, 2020). OF THE OCCUPANTS OF THIS CRUISE SHIP WHICH WAS WIDELY INVADED BY COVID-19, 99.65% SURVIVED. OF THE 1,015 PASSENGERS AGES 70-79, ONLY 234 TESTED POSITIVE AND 139 OF THOSE WERE ASYMPTOMATIC, WHICH IS 59%. Of the 215 passengers ages 80-89, 52 tested positive and 25 were asymptomatic, which is 48%. SO EVEN AMONG THE 1,230 WHO WERE IN THE 70-89 AGE GROUP, THE VAST MAJORITY SURVIVED, AND MORE THAN 50% OF THIS GROUP WHO WERE INFECTED HAD NO SYMPTOMS WHILE OTHERS HAD ONLY MILD SYMPTOMS. (Figures are from "Field Briefing: Diamond Princess COVID-19," National Institute of Infectious Diseases Japan, Feb. 20, 2020, niid.go.jp.)


Daniel Murphy, ER doctor on the front line in
New York City
says it's time to start opening up. Dr. Murphy is chairman of the department of Emergency Medicine at St. Barnabas Hospital in The Bronx.
"I'm an emergency physician at St. Barnabas Hospital in The Bronx. I have been in the ER every day these last few weeks, either supervising or providing direct care. I contracted a COVID-19 infection very early in the outbreak, as did two of my daughters, one of whom is a nurse. We are all well, thank God. COVID-19 has been the worst health care disaster of my 30-year ­career, because of its intensity, duration and potential for lasting impact. The lasting impact is what worries me the most. And it's why I now believe we should end the lockdown and rapidly get back to work. ... t is precisely what I have witnessed that now tells me that it's time to ease the lockdown. Here's why. First, the wave has crested. ... Second, I worry about non-coronavirus care. ... Everyone seems to be avoiding the health system — an important and unfortunate consequence of the stay-at-home strategy. Third, inordinate fear misguides the public response. While COVID-19 is serious, fear of it is being over-amplified. The public needs to understand that the vast majority of infected people do quite well. Finally, COVID-19 is more prevalent than we think. Many New Yorkers already have the COVID-19 infection, whether they are aware of it or not. As of today, over 43 percent of those tested are positive in The Bronx. We are developing a significant degree of natural herd immunity. Distancing works, but I am skeptical that it is playing as predominant a role as many think" ("I've worked the coronavirus front line--and I say it's time to start opening up,"
New York Post
, Apr. 27, 2020).


A Hebrew University research team that includes a prominent epidemiologist is advising ending all coronavirus restrictions and reopening the country to international travel.
"Epidemiologist Hagai Levine, chairman of the Israeli Association of Public Health Physicians and a faculty member at the Hebrew University-Hadassah Braun School of Public Health and Community Medicine, took the lead on the health data in the report. For the modeling, [David] Gershon [of the Jerusalem Business School] and fellow Jerusalem Business School professor Alexander Lipton drew on their PhDs in physics and years spent working in finance. Gershon is former global head of options for Barclays Capital in London. ... They crunched statistics from around the world and concluded in a newly published study that while lockdowns were necessary in London, New York and various other places, Israel didn't need to confine people to houses or impose other strict rules. Though researchers admitted that without those limitations, Israel's death toll would have been higher, even significantly so, they believed it would have stayed within manageable rates, while protecting the economy from massive damage. ... The message of the final report, 'How to Manage the COVID-19 Pandemic without Destroying the Economy,' sharply contrasts with that of the government. The scholars particularly admire Sweden, which controversially didn't impose a lockdown, kept schools, restaurants and businesses open, and relied on people voluntarily following guidelines to slow the spread of coronavirus. 'I think Sweden got it right,' Gershon commented. 'Israel should have done what Sweden did.' He said that deaths due to illnesses are inevitable and the only criterion for assessing how a country should react is whether the health service is in danger of melting down. 'If not, we are safe,' he argued" ("End all restrictions, they were unnecessary,"
The Times of Israel
, Apr. 27, 2020).


The naval super carrier the
USS Theodore Roosevelt
is a laboratory for the study of coronavirus, and it shows that the virus is highly infectious but not highly fatal to healthy people
. At the beginning of the infection, there were 4,860 sailors on the ship, a floating, self-contained city. On March 22, the first sailor tested positive to the virus. Subsequently, all of the sailors have been tested, 955 have tested positive (including the ship's Captain, Brett Crozier). That is 19.6% of the sailors. Of the 955, 60% are asymptomatic and the majority of the rest showed mild symptoms. One sailor, 41-year-old Chief Petty Officer Charles Thacker, Jr., was admitted to ICU on April 9 and died on April 13. On April 17, seven of the 955 were in hospitalization and one was in ICU. As of April 24, none were in ICU. Thus, the coronavirus fatality rate on the
USS Theodore Roosevelt
has been 0.1%. (This information is based on the following reports: "955 U.S.S. Roosevelt crew members have tested positive,"
The Washington Times
, Apr. 27, 2020; "Coronavirus clue? Most cases aboard U.S. aircraft carrier are symptom free," Reuters, Apr. 17, 2020; "Navy Sailor Assigned to USS Theodore Roosevelt Dies," Apr. 13, 2020, www.navy.mil; "First Active-Duty Navy Sailor to Die,"
Time
magazine, Apr. 16, 2020; and "840 Sailors,"
USA Today
, Apr. 24, 2020).


Florida antibodies testing indicates that coronavirus not nearly as fatal as previously thought. Following on the heels of the same type of results in New York and California, University of Miami researchers have shown that the number of infections is 16 times higher than reported
. "University of Miami researchers' antibody testing out of Miami-Dade County in Florida showed that about 6% of the population has had the China-originated novel coronavirus, COVID-19, extrapolating to an estimated 165,000 infections countywide, about 16 times higher than reported. Since the recorded number of infections via the health department is well below that number, around 10,600 infections, this means the fatality rate is also far lower than reported" ("Florida Antibody Testing,"
Daily Wire
, Apr. 26, 2020).


Dr. Scott Atlas, former head of neuroradiology at Stanford University Medical Center, gives five reasons to stop panic and end total isolation
. "Leaders must examine accumulated data to see what has actually happened, rather than keep emphasizing hypothetical projections; combine that empirical evidence with fundamental principles of biology established for decades; and then thoughtfully restore the country to function. Five key facts are being ignored by those calling for continuing the near-total lockdown.
Fact 1:
The overwhelming majority of people do not have any significant risk of dying from COVID-19. ...
Fact 2:
Protecting older, at-risk people eliminates hospital overcrowding. ...
Fact 3:
Vital population immunity is prevented by total isolation policies, prolonging the problem. ...
Fact 4:
People are dying because other medical care is not getting done due to hypothetical projections. ...
Fact 5:
We have a clearly defined population at risk who can be protected with targeted measures. ... The appropriate policy, based on fundamental biology and the evidence already in hand, is to institute a more focused strategy like some outlined in the first place ... Strictly protect the known vulnerable, self-isolate the mildly sick and open most workplaces and small businesses with some prudent large-group precautions. This would allow the essential socializing to generate immunity among those with minimal risk of serious consequence, while saving lives, preventing overcrowding of hospitals and limiting the enormous harms compounded by continued total isolation. Let's stop underemphasizing empirical evidence while instead doubling down on hypothetical models" (Scott Atlas, "The data is in--stop the panic and end the total isolation,"
The Hill
, Apr. 22, 2020).


Two medical doctors in Bakersfield, California, owners of seven Accelerated Urgent Care facilities, in a press conference on KGET-TV 17, gave a compelling case for ending the severe shutdowns. Dr. Dan Erickson and Dr. Artin Massihi
"understand and support the initial reactions to the COVID-19 outbreak by the federal, state and local governments. It was a novel virus and there was very limited information. However, now they assert that the data is telling them that the disease pattern of COVID-19 is more like the flu. Dr. Erickson phrased it this way, 'Millions of cases, a small number of deaths.' He specifically noted that the difference in the number of deaths between Sweden, with limited restrictions, and Norway, which locked down, is not statistically significant. 'Lockdown versus non-lockdown did not produce a statistically different number of deaths. That is the bottom line,' said Erickson. ... Based on their analysis, the death rate varies from 0.03% in California to 0.1% in New York state. ... they were very clear on how self-isolation can actually compromise the immune system in otherwise healthy people. Dr. Erickson explained that the immune system is actually built by exposure to pathogens. Coming in contact with viruses and bacteria in the environment fires the body's system for fighting infection. Additionally, the normal flora, or good germs we have on and in us all the time, also drop when we isolate. ... Next, they say the current guidelines are not backed by science. Dr. Erickson repeated the finding that COVID-19 can live on plastic for three days. So, when you go to Costco or Home Depot, you pick up needed items that may carry COVID-19. He added that it is because of these fomites, inanimate objects that can carry and transfer disease, it is highly likely COVID-19 would be found if your home or car were sampled. Additionally, there is no science that says it is safer to go to Costco than it is to go to the small local restaurant for lunch. In the opinion of both doctors, the current guidelines are not based on rational thinking. They also think people should absolutely be spending time outside" ("California Docs Say Lockdown vs. Non-Lockdown 'Did Not Produce a Statistically Different Number of Deaths," PJMedia Apr. 25, 2020)
https://www.facebook.com/watch/live/?v=537566680274166&ref=watch_permalink


New York antibodies testing indicate that coronavirus not very deadly
. "Nearly everything we've been told about models, rates of infection, deaths, and recoveries was inaccurate. ... [T]he one thing that Governor Andrew Cuomo's stunning announcement made clear on Thursday is that there are some pretty shocking--and what should be--reassuring truths. Cuomo announced that antibody testing in New York state, which only began four days previous, was already demonstrating that at minimum 13.9% of New Yorkers, had COVID-19 late stage antibodies. The implication of this is a shockwave to the system. With a population of 19,540,500 the findings point out that over 2,500,000 New Yorkers had the virus and have recovered. Keep in mind that as of this writing that only 263,000 New Yorkers have currently confirmed cases. Also as of this writing New York has reported 19,543 fatalities. We've been told that the true death rate is 7.4% in New York. We were told there would be hundreds of thousands dead. We were told that this was worse than the flu, which has still recorded more deaths to date in this past flu season--even though the CDC instructed medical personnel to start counting influenza, heart disease, pulmonary, respiratory, drug overdose, and possibly even car crash deaths as COVID-19 deaths. ... We were told that we had to upend an economy, go into solitary confinement, and divorce ourselves from normal life because this would rage beyond any previous pandemic. ... But none of these 'truths' turned out to be so" (Kevin McCullough, "Antibody Testing: Proves We've Been Had!" Townhall.com, Apr. 23, 2020).


Dr. Vladimir Zev Zelenko of Monroe, New York (near New York City), says the evidence is in that the drug cocktail hydroxychloroquine, azirthromycin, and zinc, with an exact prescribed dosage protocol, reduces Covid-19 deaths by 95%. He has treated approximately 75% of the adult population of the America's' only Hasidic Jewish town, Kiryas Joel, in which the infection at first spread rapidly and unchecked
.
Dr. Zelenko is a Russian immigrant who became Hasidic as a young adult.
He began treating patients with the cocktail in March, was shut down by state authorities on the morning of March 24 because they had had banned use of the drug outside state-approved clinical trials, but was back up and running that afternoon after intervention by the White House. In March he said his colleagues in using the protocol included Dr. William Grace of the hematology and oncology department at Lenox Hill Hospital in New York City. Following is a transcript of part of Dr. Zelenko's interview with Kevin McCullough on April 23: "Up to three days ago we have 1,450 patients that were diagnosed with Covid-19. Out of those 1,450 patients, I separated into two groups. The high risk group was over the age of 60 with serious medical problems like cancer or diabetes, or anyone who looked very sick. I treated that group only. There 405 high risk patients. Statistically, you would have expected 5% of them to die. That is 20 patients who would have died and about 40 patients on a respirator. My statistics were that two patients died and four were on the ventilator, and those four survived and are now off the ventilator. That was obviously a significant finding. Basically my results mirror that of Didier Raoult of France and that of the country of Brazil. The president of Brazil deployed my protocols three and a half weeks ago in several hospitals and clinics, and they had a decrease in deaths by 95%. The common denominator is that we all started treating early before the patient needs to go on the ventilator. It is clear to me that early intervention with these medications will essentially fix this problem. I wouldn't have said this a few weeks ago, because I didn't have confidence in the data, but I now do. I'm coming out with a study this week with over 2,000 case reports. I'm going to say this ... and history will prove this to be true, that if we deploy these protocols nationwide and begin to treat patients at the primary care level, meaning at the doctor's office early in the infectious process, this plague will end, the number of deaths will go down by 90-95%, the hospital crisis and ventilator crisis will naturally resolve itself, and the economy could reopen within a week" ("Dr. Zev Zelenko's Dismantling of Chloroquine," Kevin McCullough Radio, Apr. 23, 2020).
https://soundcloud.com/kmcradio/kevin-mccullough-dr-zev-zelenkos-chloroquine-critics-update


Professor Richard Sullivan, director of the Institute of Cancer Policy at King's College, London, warns that the number of deaths from cancer could exceed that of coronavirus over the next few years due to the disruption caused by the lockdown
. "Many people are avoiding hospitals, partly due to fear of coronavirus and partly due to the NHS implying that people should stay away so as not to burden doctors and nurses. This means that routine cancer screenings have all but stopped and there will be a massive backlog once normality resumes. 'The cessation and delay of cancer care will cause considerable avoidable suffering,' said Sullivan. 'Cancer screening services have stopped, which means we will miss our chance to catch many cancers when they are treatable and curable, such as cervical, bowel and breast.' People didn't suddenly stop getting cancer when the coronavirus outbreak started, but now they are not getting treatment. One wonders what the point is in allowing such disruption in the name of saving lives, only to lose more lives to cancer in the long run. 'Some stroke and heart attack patients are routinely waiting more than two hours for an ambulance, while 2,300 cancer diagnoses are being missed each week because patients are not going to see their GP or because they are not being referred for urgent tests and scans at hospital,' reports the
Daily Mail.
'Another 400 cancers a week are, it is estimated, being missed because breast, cervical and bowel cancer screening has been suspended. For any of these patients, delay can be a death sentence.' As we previously highlighted, despite many predictions that the NHS would be 'overwhelmed' by coronavirus, acute hospital beds across the United Kingdom are four times emptier than normal. One of the overspill hospitals built to handle with an excess of patients due to coronavirus in the north east remains empty and will never be used. In addition, the temporary Nightingale hospital in London has remained largely empty since it opened,' according to HSJ.co.uk. Despite all this, the UK government has refused to even suggest when lockdown measures may end. ... A graph also shows that, when population differences are factored in, Sweden, which hasn't imposed any mandatory lockdown measures, has virtually the same death rate as England, which has been under lockdown for over a month" ("Professor Warns," Summit.news, Apr. 23, 2020).


The lead scientist at the National Institutes of Health says they are on track for an emergency use coronavirus vaccine by fall and general use by spring
. "Kizzmekia Corbett, the lead scientist at the National Institutes of Health working on the coronavirus vaccine, told CNN's
Anderson Cooper 360
it's 'looking like we're on track for' a vaccine that could be available for emergency use this fall. ... Asked why her team is moving faster than others, Corbett said, 'It is based on several of our previous projects where we were investigating vaccines for MERS and SARS – coronaviruses which are very closely related to the virus that causes COVID-19. ... We've researched coronavirus vaccine development for the last seven years [and] particularly under my direction the team has researched this coronavirus development for five years. "And so, coming into the onset of this pandemic, we had an idea about what we wanted to do as far as the design of the vaccine,' she said. ... 'A lot of our work that we've done previously has essentially driven us into what we call a rapid response.' ... 'We're targeting fall for emergency use,' she said. 'That would be for health care workers and people who might be in constant contact and [at] risk of being exposed. … And then for the general population our target goal is for next spring. And that is if all things go well--if these phase one, phase two and phase three clinical trials work simultaneously for the good. Our plan is to have people vaccinated all over the world by next spring" ("NIH is 'on track' for 'emergency use,'"
Christian Headlines
, Apr. 15, 2020).


A new study shows coronavirus infections are dramatically higher and the death rate is much lower than reported.
"Dr. Eran Bedavid, associate professor of medicine at Stanford University, led the study that tested 3,330 individuals for COVID-19 antibodies in California's Santa Clara County. Stanford researches found 2.5 to 4.16 percent of the subjects possessed antibodies to COVID-19. While the number of unreported infections is a far cry from herd immunity, the number surprised many in the medical community. In Santa Clara county, there have been approximately 1,833 reported cases of the coronavirus, but the study suggests somewhere between 48,000 and 81,000 people have had the virus in the county of nearly two million people. 'Our findings suggest that there is somewhere between 50- and 80-fold more infections in our county than what's known by the number of cases than are reported by our department of public health,' Dr. Bendavid said in an interview with
ABC News
' Diane Sawyer. With 50 to 80 times the number of reported cases, the corresponding death rate would be much lower" (
Townhall
, Apr. 17, 2020).


A large study by the University of California has found that 4.1 percent of Los Angeles county's adult population have antibodies to the coronavirus, which means that far more people were infected than previously thought and thus the computer models are off by a large factor
. There have been about 600 coronavirus deaths in Los Angeles county (with a population of 10 million). "We haven't known the true extent of COVID-19 infections in our community because we have only tested people with symptoms, and the availability of tests has been limited,' said lead investigator Neeraj Sood, professor of public policy at the USC Price School for Public Policy. 'The estimates also suggest that we might have to recalibrate disease prediction models and rethink public health strategies.' ... The estimated infection numbers are 28 to 55 times higher than the 7,994 confirmed COVID-19 cases L.A. County had reported at the time of the study in early April. ... Due to the greater infection numbers, it also means the fatality rate from the virus is much lower than originally thought" ("Testing shows hundreds of thousands in L.A. County,"
Fox News
, Apr. 21, 2020).


The Marion Correctional Institution in Ohio, 1,800 out of 2,500 inmates tested positive to coronavirus, but only 105 have symptoms and none have died
. Commenting on this, Dr. Marc Siegel, physician and faculty member at NYU Langone Medical Center, concludes, "So we are talking about a virus that is in most cases dramatically mild; we are talking about a lower fatality rate than we thought" ("Tucker Carlson Tonight,"
Fox News
, Apr. 21, 2020).


Top
Israel scientist shows that the coronavirus follows a fixed pattern, lock down or no lock down; calls the total closures "mass hysteria."
"Professor Yitzhak Ben Israel [chairman of the Israel Space Agency, chairman of the National Council for Research and Development, head of the Blavatnik Interdisciplinary Cyber Studies Center at Tel Aviv University, former head of Military R&D in the Israeli Defense Forces, founder of Israel's National Cyber Headquarters], who also serves on the research and development advisory board for Teva Pharmaceutical Industries, plotted the rates of new coronavirus infections of the U.S., U.K., Sweden, Italy, Israel, Switzerland, France, Germany, and Spain. The numbers told a shocking story: irrespective of whether the country quarantined like Israel, or went about business as usual like Sweden, coronavirus peaked and subsided in the exact same way. In the exact, same, way. His graphs show that all countries experienced seemingly identical coronavirus infection patterns, with the number of infected peaking in the sixth week and rapidly subsiding by the eighth week. 'Is the coronavirus expansion exponential? The answer by the numbers is simple: no. Expansion begins exponentially but fades quickly after about eight weeks,' Professor Yitzhak Ben Israel concluded. The reason why coronavirus follows a fixed pattern is yet unknown. 'I have no explanation,' he told Mako, 'There are is kinds of speculation: maybe it's climate-related, maybe the virus has its own life cycle.' ...Professor Ben Israel concludes in his analysis summary paper that the data from the past 50 days indicates that the closure policies of the quarantine countries can be replaced by more moderate social distancing policies. The numbers simply do not support quarantine or economic closure. On the reasonableness of Israel's unprecedented quarantine and closure, he commented to the news agency, 'I think it's mass hysteria. I have no other way to describe it. 4,500 people die each year from the flu in Israel because of complications, so close the country because of that? No. I don't see a reason to do it because of a lower-risk epidemic" ("Israeli Professor,"
Townhall
, Apr. 15, 2020).


Israel professor explains why Italy was so hard hit by coronavirus
. "But what about Italy and their staggering 12% mortality rate? 'The health system in Italy has its own problems. It has nothing to do with coronavirus. In 2017 it also collapsed because of the flu,' Professor Yitzhak Ben Israel told the news agency. Indeed, Italy's exceptionally high coronavirus mortality rate is eerily reminiscent of their unusually high flu mortality rates. Supportive of this theory, Germany, has low flu infection and mortality rates and similarly low coronavirus rates" ("Israeli Professor,"
Townhall
, Apr. 15, 2020).


Stanford professor says coronavirus death rate "likely orders of magnitude lower" than first thought and he is hoping "we'll be able to quell the fear that's out there
." "Stanford University professor of medicine Dr. Jay Bhattacharya told
Tucker Carlson Tonight
Tuesday ... 'Per case, I don't think it's as deadly as people thought.' ... 'The World Health Organization put an estimate out that was, I think, initially 3.4 percent. It's very unlikely it is anywhere near that. It's it's much likely, much closer to the death rate that you see from the flu per case.' 'The problem, of course, is that we don't have a vaccine,' Bhattacharya added. "So in that sense, it's more deadly and more widespread than the flu, and it overwhelms hospital systems, the ways the flu doesn't.' The professor predicted that forthcoming research would give scientists and health officials a 'much more accurate understanding of how widespread this is.' 'It really seems like there's many, many cases of the virus that we haven't identified with the testing regimens that we've got around the world,' he said. 'Many orders of magnitude more people have been infected with it, I think. I think that we realize that ... means that ... the death rate is actually lower than people realize, also by orders of magnitude.' Bhattacharya told Carlson he was less afraid of the virus than when he began his research, adding that he hoped the improved numbers would help Americans deal with their fear of the virus. 'I'm hoping to get numbers in place,' Bhattacharya said. 'We'll be able to really sort of quell the fear that's out there'" ("Stanford Professor,
Fox News
, Apr. 15, 2020).


Coronavirus vaccine may be ready by September, says Oxford scientist
. "Dr. Sarah Gilbert, a professor of vaccinology at Oxford University, told
The Times
on Saturday that she was '80 percent confident' that a vaccine being developed by her team of researchers would work and would become available to the general public in about five months. Human trials are due to begin in the next two weeks, she indicated. ... In the US, meanwhile, researchers have opened another safety test of an experimental COVID-19 vaccine, this one using a skin-deep shot instead of the usual deeper jab. 'It's the most important trial that we've ever done,' Dr. John Ervin of the Center for Pharmaceutical Research told The Associated Press afterward. 'People are beating down the door to get into this trial.' The experiment, using a vaccine candidate developed by Inovio Pharmaceuticals, is part of a global hunt for much-needed protection against a virus that has triggered an economic shutdown and forced people indoors as countries try to stem the spread" ("Coronavirus vaccine may be ready,"
The Times of Israel
, Apr. 11, 2020).


Ben Carson, famous pediatric neurosurgeon, says, "We can't operate out of hysteria."
"Housing & Urban Development Secretary Dr. Ben Carson told
The Story
Thursday that not enough public attention is being paid to 'the number of people who have recovered from coronavirus'--which Carson said 'is going to be about 98 percent of all the people who get it.' ... 'But people have been terrified because we've talked about the bad.' ... Carson emphasized that Americans should continue practicing social distancing and follow the other guidelines from the White House coronavirus task force. He added that now is not the time for people to let their guard down. ... Carson acknowledged that if we 'destroy the economic infrastructure of our country,' there will be more hardship than there has been from the virus itself. 'We can't operate out of hysteria. When people are hysterical they don't do logical things'" ("Carson says,"
Fox News
, Apr. 9, 2020).


The head of the U.S. Food and Drug Administration (FDA) announced on April 4 an expanded blood plasma therapy that is showing signs of success.
"We, on Friday, stood up a formal convalescent plasma program. We have a great deal of enthusiasm for that," [Dr. Stephen] Hahn said. "There are some reports that this is a benefit to patients in other countries who have had COVID-19 virus, and what this means is taking plasma from patients who have had the virus and who have recovered, and transferring the immunity, the immunoglobulins, from that person to someone who's sick" ("FDA Head Highlights New Potential Treatment,"
The Daily Wire
, Mar. 4, 2020).


Dr. Jacob Glanville of Distributed Bio says the company has engineered a therapeutic antibody that blocks the coronavirus.
"Glanville says, 'This is the thing that turned the tide against Ebola. The Ebola used to be a death sentence, about 50 percent mortality rate. And then once a good antibody neutralizing solution was made, then I think 94 percent of people can walk away. We've also got antibodies to treat rabies. We've got antibodies to treat RSV in babies. Antibodies are used to for anti-venom. So this is extremely well-established platform technology. It has the advantage. You can produce antibodies much faster than you can make a vaccine'" ("Immunologist says he has a possible cure,"
Fox News
, Apr. 4, 2020). He hopes to move to scaled up human trials in August.


According to
The Lancelot Infectious Diseases
medical journal, the estimates on the Covid-19 fatality rate in March 30 was 1.38% of confirmed cases, .66% overall, and 7.8% for those over 80
("The Lancet Infectious Diseases: comprehensive Covid-19 hospitalization and death rate estimates,"
EurekAlert
, Mar. 30, 2020). This is less than half of the rate that was reported earlier. It means that
MORE THAN 99% OF THOSE WHO ARE CONTRACTING COVID-19 RECOVER AND
92% OF THOSE OVER 80 ARE RECOVER
. We wonder what percentage of those over 80 who contract influenza recover? We could only find statistics for 65 and over, and 65-80 is a significantly different group than 80 and over. We do know that 12,000 people over 65 died of influenza in America the 2017-18 season ("Flu Deaths Rising for Americans over 65," AARP. Oct. 2, 2018). The sad reality is that when you are over 80, you are likely to die of anything, anytime! I don't think anyone over 80 would argue with me about that. The interesting thing is that three thousand years ago, God's Word spoke specifically about the ages 70 and 80. "For all our days are passed away in thy wrath: we spend our years as a tale that is told. The days of our years are threescore years and ten; and if by reason of strength they be fourscore years, yet is their strength labor and sorrow; for it is soon cut off, and we fly away. Who knoweth the power of thine anger? even according to thy fear, so is thy wrath. So teach us to number our days, that we may apply our hearts unto wisdom." (Psalm 90:9-12). This is very good counsel. Our earthly lives are like like a passing shadow at best, and we need to apply our hearts to wisdom.
Stanford University professors Eran Bendavid and Jay Bhattacharya stated on March 24 that CURRENT ESTIMATES OF THE FATALITY RATE "MAY BE TOO HIGH BY ORDERS OF MAGNITUDE."
They said, "If it's true that the novel coronavirus would kill millions without shelter-in-place orders and quarantines, then the extraordinary measures being carried out in cities and states around the country are surely justified. But there's little evidence to confirm that premise—and projections of the death toll could plausibly be orders of magnitude too high" ("Is the Coronavirus as deadly as they say?"
Wall Street Journal
, Mar. 24. 2020).


Dr. Ian Lipkin, an infectious disease expert from Columbia University, announced that a blood-plasma therapy is showing good success in treating coronavirus patients.
"About a week ago, I got a paper from a friend of mine, the former minister of health... telling me that he had treated 10 patients with plasma therapy – antibodies that have been taken from patients who'd recovered. All 10 of these patients did well. This is an old method that we used before we had antibiotics, and it'll work here too. One of the things that we're going to be trying to do is to ask people who have recovered from this infection to volunteer to provide plasma--there are a number of people who're beginning to think about this--so that we can use actually use this to treat other citizens, other people around the world who are infected, This is something that we think will make a huge difference in morbidity and mortality. This is available right now" ("Potential new coronavirus treatment,"
Fox News
, Mar. 27, 2020).


- Receive these reports by email
- www.wayoflife.org

______________________


Sharing Policy: Much of our material is available for free, such as the hundreds of articles at the Way of Life web site. Other items we sell to help fund our expensive literature and foreign church planting ministries. Way of Life's content falls into two categories: sharable and non-sharable. Things that we encourage you to share include the audio sermons, O Timothy magazine, FBIS articles, and the free eVideos and free eBooks. You are welcome to make copies of these at your own expense and share them with friends and family. You may also post parts of reports and/or entire reports to websites, blogs, etc as long as you give proper credit (citation). A link to the original report is very much appreciated as the reports are frequently updated and/or expanded. Things we do not want copied and distributed are "Store" items like the Fundamental Baptist Digital Library, print editions of our books, electronic editions of the books that we sell, the videos that we sell, etc. The items have taken years to produce at enormous expense in time and money, and we use the income from sales to help fund the ministry. We trust that your Christian honesty will preserve the integrity of this policy. "For the scripture saith, Thou shalt not muzzle the ox that treadeth out the corn. And, The labourer is worthy of his reward" (1 Timothy 5:18). Questions? support@wayoflife.org
Goal:Distributed by Way of Life Literature Inc., the Fundamental Baptist Information Service is an e-mail posting for Bible-believing Christians. Established in 1974, Way of Life Literature is a fundamental Baptist preaching and publishing ministry based in Bethel Baptist Church, London, Ontario, of which Wilbert Unger is the founding Pastor. Brother Cloud lives in South Asia where he has been a church planting missionary since 1979. Our primary goal with the FBIS is to provide material to assist preachers in the edification and protection of the churches.

Offering: We take up a quarterly offering to fund this ministry, and those who use the materials are expected to participate (Galatians 6:6) if they can. We do not solicit funds from those who do not agree with our preaching and who are not helped by these publications. We seek offerings only from those who are helped. OFFERINGS can be mailed or made online with with Visa, Mastercard, Discover, or Paypal. For information see: www.wayoflife.org/about/makeanoffering.html.
Publisher of Bible Study Materials