Roman Catholic Asceticism
David Cloud, Way of Life Literature, P.O. Box 610368, Port Huron, MI 48061
866-295-4143,
fbns@wayoflife.org
The following is from the book
Contemplative Mysticism: A Powerful Ecumenical Bond
. See end of report for information about this book---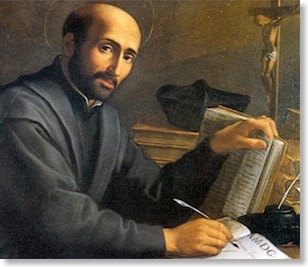 R
ome's Desert Fathers and mystic "saints" practiced extreme asceticism. Many doubtless put themselves into an early grave.
Hildegard's "strict practices of fasting and self-punishment, resulted in a lifetime of health problems and migraine headaches" (Talbot,
The Way of the Mystics
, p. 55). John of the Cross so abused his body that, according to the
Catholic Encyclopedia
, "twice he was saved from certain death by the intervention of the Blessed Virgin."

After a study of the desert monastics, we tend to agree with Edward Gibbon, the famous historian of the Roman Empire. He described the typical desert monk as a "distorted and emaciated maniac ... spending his life in a long routine of useless and atrocious self-torture, and quailing before the ghastly phantoms of his delirious brain." Gibbon said, "They were sunk under the painful weight of crosses and chains; and their emaciated limbs were confined by collars, bracelets, gauntlets, and greaves of massy and rigid iron" (
Decline and Fall of the Roman Empire
).

The ascetic practices have many purposes, but none of them are scriptural.

They were thought to be necessary for salvation and sanctification. Pio of Pietrelcina said: "Let us now consider what we must do to ensure that the Holy Spirit may dwell in our souls. ... The mortification must be constant and steady, not intermittent, and it must last for one's whole life. Moreover, the perfect Christian must not be satisfied with a kind of mortification which merely appears to be severe. He must make sure that it hurts" ("Mortification of the Flesh,"
Wikipedia
).

Ascetic practices are also thought to be necessary as part of the path to ecstatic union with God. We have seen that self-denial and self-injury composed the first step in the three-step path to mystical union.

Ascetic practices are also thought to be necessary as penance for sin. In his
Spiritual Exercises
Ignatius of Loyola [illustrated above] taught that penance requires "chastising the body by inflicting sensible pain on it" through "wearing hairshirts, cords, or iron chains on the body, or by scourging or wounding oneself, and by other kinds of austerities" (
The Spiritual Exercises of St. Ignatius
, First Week, Vintage Spiritual Classics, p. 31). Pope John XXIII wrote: "But the faithful must be encouraged to do outward acts of penance, both to keep their bodies under the strict control of reason and faith, and to make amends for their own and other people's sins" (
Paenitentiam Agere
, July 1, 1962). Yet we know that the believer's sin is forgiven through the blood of Christ and not through his own self-effort and sacrifice (1 John 1:9).

Ascetic practices are further thought to be necessary because the body and its physical pleasures are evil. John of the Cross, one of the most acclaimed of the Catholic mystical theologians, considered physical existence, with all its attendant needs and desires, as inherently sinful (Talbot,
The Way of the Mystics
, p. 148). Francis of Assisi called his own body "Brother Ass." This error goes back to the Platonic and gnostic philosophy that was imbibed by the Desert Fathers and Church Fathers.

Some of the common ascetic practices of the monastic mystics were as follows:


Extreme fasting


For part of her life Catherine of Siena lived exclusively on the wine and wafer of the Mass. Peter of Alcantara, who was Teresa of Avila's spiritual director, ate only once in three days at the most. The diet in many monasteries is meager. Consider the Order of Cistercians of the Strict Observance. The monks subsist on a small amount of food for part of the year and are never allowed to eat meat, fish, or eggs.


Self-flagellation


Dominic Loricatus (995-1060), a Benedictine monk, lashed himself 300,000 times with a whip in one six-day period (Edward Gibbon,
The History of the Decline and Fall of the Roman Empire
, vol. V). He did this while reciting the Psalms, 100 lashes for each psalm. Catherine of Siena scourged herself three times a day with an iron chain. Theresa of the Child Jesus "scourged herself with all the strength and speed of which she was capable, smiling at the crucifix through her tears." Hildegard of Bingen recommended "maceration of the flesh, and heavy beatings" to ward off lascivious lusts.


Hairshirts


A hairshirt was something uncomfortable worn next to the skin. Commonly it was made of some uncomfortable fabric such as horsehair, but some were made of metal. Henry Suso's loins were covered with scars from his horsehair shirt. He also devised an undergarment studded with 150 sharp brass nails that pierced his skin. Dominic Loricatus and Ignatius of Loyola wore hairshirts of chain mail.


Bindings


Ignatius had the habit of binding a cord below the knee. The seers of Fatima wore tight cords around their waists. Catherine of Siena wrapped a chain with crosses around her body so tightly that it caused her to bleed; it is described as an "iron spiked girdle." "Her self-punishment left her body covered with gaping wounds, which she blithely referred to as her 'flowers'" (Talbot,
The Way of the Mystics
, p. 81).


Foregoing hygiene


Anthony never bathed his body nor even washed his feet. Henry Suso didn't take a bath in 25 years. For a while Ignatius of Loyola didn't bathe, wore rags, and let his hair and nails grow "wildly out of control." In the Order of Cistercians of Strict Observance, Thomas Merton's order, monks are allowed to wash their robes only once a month and they can take showers only by permission of the abbot. It should be called the order of stinky.


Sleep depravation


Catherine of Siena allowed herself only one-half hour of sleep every other day on a hard board. No wonder she had strange visions! Peter of Alcantara slept only one and a half hours a day for 40 years. Catherine of Genoa slept as little as possible and then on a bed covered with briars and thistles.


Silence and solitude


Silence and solitude is a big part of Catholic monastic asceticism. The hermit Theon, one of the "desert fathers," kept silent for thirty years. Abbot Moses told a young man who asked for guidance, "Go, sit in your cell, and your cell will teach you everything" (
The Way of the Mystics
, p. 24). Romuald, the founder of the Camaldolese order, says the hermit must "sit in his cell like a chick, and destroy himself completely" (Talbot,
Come to the Quiet
, p. 22). Cistercian monks take vows of silence and communicate among themselves only by sign language. Teresa of Avila demanded that the nuns in her order not talk to each other or be together except when eating and worshiping. She said, "Each one should be alone in her cell" (
The Way of Perfection
, chap. 4, p. 29).


Separation from relatives


Many of the monasteries and convents disallowed the monks and nuns to associate with their relatives. Teresa of Lisieux and her four sisters were nuns in Carmelite convents, and when their father had a series of strokes that left him severely handicapped, they were not allowed to visit him. This is contrary to God's command to honor and care for one's own near relations (1 Tim. 5:8).

Paul warned that some would turn from the faith and teach the doctrines of demons, and he identified two of these doctrines as "
forbidding to marry, and commanding to abstain from meats
..." (1 Timothy 4:1-3).

A plainer description of Catholic monastic asceticism has never been written!

Paul warned about asceticism in Colossians 2:20-23.

The ascetics find biblical support for their practices in Paul's statement in 1 Corinthians 9:27 -- "
But I keep under my body, and bring it into subjection: lest that by any means, when I have preached to others, I myself should be a castaway
."

But nowhere does Paul say that he performed the type of asceticism that is practiced by the Catholic monastics. He listed many things that he suffered, but for the most part they were things that he was subjected to
by outside forces
and by dint of the performance of his preaching ministry (2 Corinthians 11:23-27). Paul was not punishing his body and ruining his health through mindless asceticism.

In the New Testament, fasting is not a way of punishing oneself; it is a matter of spiritual warfare (Matthew 17:19-21).

Further, Paul was not talking about his salvation or his sanctification but about his ministry. Paul was concerned that he would be a castaway in the sense that he would be put on a shelf in this life so that he could no longer exercise his ministry and/or that his service would be rejected, disapproved at the judgment seat of Christ. The same Greek word is translated "rejected." Paul was not afraid that he would be lost. In the same epistle he taught that Christ preserves the believer (1 Cor. 1:7-9). What Paul feared was falling short of God's high calling for his life. The context makes this plain. He is talking about running a race and winning a prize.

To confuse 1 Corinthians 9:27 with salvation is to misunderstand the gospel of Jesus Christ. Salvation is not a reward for faithful service. The Bible plainly states that salvation is by grace, and grace is the free, unmerited mercy of God (Eph. 2:8-9). Anything that is merited or earned, is not grace (Romans 11:6). On the other hand, after we are saved by the marvelous grace of God, we are called to serve Jesus Christ. We are created in Christ Jesus "
unto good works
" (Eph. 2:10). If a believer is lazy and carnal, he will be chastened by the Lord (Heb. 12:6-8), and if he does not respond, God will take him home (Rom. 8:13; 1 Cor. 11:30; 1 John 5:16).
__


The above is from the book
CONTEMPLATIVE MYSTICISM: A POWERFUL ECUMENICAL BOND
. Contemplative mysticism, which originated with Roman Catholic and Greek Orthodox monasticism, is permeating every branch of Christianity today, including the Southern Baptist Convention. In this book we document the fact that Catholic mysticism leads inevitably to a broadminded ecumenical philosophy and to the adoption of heresies. For many, this path has led to interfaith dialogue, Buddhism, Hinduism, universalism, pantheism, panentheism, even goddess theology. One chapter is dedicated to exposing the heresies of Richard Foster: "Evangelicalism's Mystical Sparkplug." We describe the major contemplative practices, such as centering prayer, visualizing prayer, Jesus Prayer,
Lectio Divina
, and the Labyrinth. We look at the history of Roman Catholic Monasticism, beginning with the Desert Fathers and the Church Fathers, and document the heresies associated with it, such as its sacramental gospel, rejection of the Bible as sole authority, veneration of Mary, purgatory, celibacy, asceticism, allegoricalism, and moral corruption. We examine the errors of contemplative mysticism, such as downplaying the centrality of the Bible, ignoring the fact that multitudes of professing Christians are not born again, exchanging the God of the Bible for a blind idol, ignoring the Bible's warnings against associating with heresy and paganism, and downplaying the danger of spiritual delusion. In the Biographical Catalog of Contemplative Mystics we look at the lives and beliefs of 60 of the major figures in the contemplative movement, including Benedict of Nursia, Bernard of Clairvaux, Brother Lawrence, Catherine of Genoa, Catherine of Siena, Dominic, Meister Eckhart, Francis of Assisi, Madame Guyon, Hildegard of Bingen, Ignatius of Loyola, John of the Cross, Julian of Norwich, Thomas Keating, Thomas a Kempis, Brennan Manning, Thomas Merton, Henri Nouwen, Basil Pennington, John Michael Talbot, Teresa of Avila, Teresa of Lisieux, and Dallas Willard. The book contains an extensive index. 482 pages.
Contemplative Mysticism
is available in print and eBook formats, www.wayoflife.org


- Receive these reports by email
- www.wayoflife.org

______________________


Sharing Policy: Much of our material is available for free, such as the hundreds of articles at the Way of Life web site. Other items we sell to help fund our expensive literature and foreign church planting ministries. Way of Life's content falls into two categories: sharable and non-sharable. Things that we encourage you to share include the audio sermons, O Timothy magazine, FBIS articles, and the free eVideos and free eBooks. You are welcome to make copies of these at your own expense and share them with friends and family. You may also post parts of reports and/or entire reports to websites, blogs, etc as long as you give proper credit (citation). A link to the original report is very much appreciated as the reports are frequently updated and/or expanded. Things we do not want copied and distributed are "Store" items like the Fundamental Baptist Digital Library, print editions of our books, electronic editions of the books that we sell, the videos that we sell, etc. The items have taken years to produce at enormous expense in time and money, and we use the income from sales to help fund the ministry. We trust that your Christian honesty will preserve the integrity of this policy. "For the scripture saith, Thou shalt not muzzle the ox that treadeth out the corn. And, The labourer is worthy of his reward" (1 Timothy 5:18). Questions? support@wayoflife.org
Goal:Distributed by Way of Life Literature Inc., the Fundamental Baptist Information Service is an e-mail posting for Bible-believing Christians. Established in 1974, Way of Life Literature is a fundamental Baptist preaching and publishing ministry based in Bethel Baptist Church, London, Ontario, of which Wilbert Unger is the founding Pastor. Brother Cloud lives in South Asia where he has been a church planting missionary since 1979. Our primary goal with the FBIS is to provide material to assist preachers in the edification and protection of the churches.

Offering: Offerings are welcome if you care to make one. If you have been helped and/or blessed by our material offerings can be mailed or made online with with Visa, Mastercard, Discover, or Paypal. For information see: www.wayoflife.org/about/makeanoffering.html.
Publisher of Bible Study Materials
Publisher of Bible Study Materials