Publisher of Bible Study Materials
Publisher of Bible Study Materials
Enlarged November 12, 2020 (first published July 16, 2020)
David Cloud, Way of Life Literature, P.O. Box 610368, Port Huron, MI 48061
866-295-4143,
fbns@wayoflife.org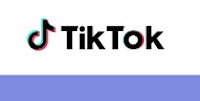 T
ikTok
was launched in 2016 and by 2020 had 800 million users. It is the most downloaded Apple app and the sixth most downloaded app in the world. "With 315 million downloads in the first three months of 2020, TikTok set a new record for the most installs by any app in a single quarter" (
Business Insider
, Apr. 16, 2020).

TikTok is especially popular in Asia. It has 124 million users in America, 173 million in China, and 466 million in India. It is also very popular in Japan, Malaysia, Thailand, and Vietnam. As of June 2020, it is the most popular app in the U.S., the U.K., and Spain in consumption time.

41% of TikTok users are aged 16-24, but there is a trend toward increased use among adults.

"TikTok is especially popular among teens, who typically use it to post videos of themselves singing along to their favorite songs, short comedy sketches, or a variety of viral 'challenges'" ("Does TikTok Allow Strangers," Snopes.com, Feb. 18, 2019).

TikTok is an app for creating and watching 15 second videos. It is a self-expression forum. "TikTok might be described as a repository of canned content to be conveniently remixed with user-created videos, a viral meme generating machine that makes users feel like rock stars" ("TikTok,"
Forbes
, June 28, 2020).

"It's very user-centric." "What makes it so attractive is that practically anyone can become a content provider because of the simplicity of using the app."

"It is a way to express themselves and create short-form video clips to gain a following and build a community around their passions. It also features some great special effects that users can apply to their videos to make them more unique. You can also cross-post the content on other platforms to share it with more people" ("TikTok app safety," Internetmatters.org, Dec. 3, 2019).

"TikTok has the video prowess of YouTube, the immediacy of Snapchat, and the concise artistry of Instagram, making it an ample playground for aspiring influencers" ("TikTok Tricks,"
Kim Kimando Show
, Mar. 1, 2020).

"TikTok trends are spilling over onto Instagram, YouTube, and TV shows like
Saturday Night Live
. Its stars are appearing in Super Bowl ads and late-night talk shows. And songs that become popular on TikTok are topping Billboard charts--the music artist Drake recently used TikTok to release his latest single, 'Toosie Slide'" ("TikTok is breaking download records and taking over pop culture,"
Business Insider
, Apr. 16, 2020).

It was initially launched in China as Douyin, and in 2017 it was renamed TikTok and launched by ByteDance for markets outside of China. ByteDance purchased Musical.ly and merged it with TikTok.

TikTok tries to cannibalize its user's contacts by asking users to sync their contacts and sending notifications to the contacts announcing new videos.

Like all social media, TikTok has the potential to be a massive time waster. "Sometimes it's funny, sometimes it's cringey, but it's definitely addictive" ("10 TikTok Statistics," Oberlo.com, Nov. 22, 2019). TikTok recommends videos based on AI algorithms that study the user's behaviour, and by swiping down the user keeps watching whatever is offered. It is a massive devourer of precious time. "It gives them a sense of mystery and makes them excited ... it's easy to stay in the loop of watching more and more videos" ("Why Is TikTok Sweeping over the World?" UXDesign.cc, Mar. 13, 2019). 90% of TikTok users access the app on a daily basis. Abhay Jani of India is typical. He said that before India banned the app in June 2020, he spent two hours a day watching videos and "enjoyed going own rabbit holes of the Indian internet." He said, "I mean I was addicted to it" ("This is what it's like,"
CNN Business
, Aug. 13, 2020)

Like all youth-oriented social media, TikTok is facilitating the sexualization of society.

"The fame-seeking, music-video ethos of the app has given rise to an uncomfortable trend of young teens engaging in sexually suggestive dancing and behavior" (Snopes.com, Feb. 18, 2019).

"[M]ost TikTok users are girls 13 or less who record themselves dancing and lip syncing to their favorite songs, often trying to be the most provocative or daring. ... Now, if you put a whole bunch of videos of pubescent girls dancing to their favorite music on a social network with recommendation tools it's going to become
a
magnet for sexual predators who are likely to try to contact them through the app's chat feature; what's more, it even helps users find videos of a certain type. ... the FTC has already fined TikTok $5.7 million for storing profiles and personal information of children aged under thirteen without their parents' consent, as well making those profiles public and even for allowing, until October 2016, to share their location… What could possibly go wrong?" ("TikTok: A Lesson in Irresponsibility,"
Forbes
, July 4, 2019).

It was reported in 2020 that TikTok has become a dating app. Users are posting "cute, short videos sharing a little about themselves" with hashtags such as #datemeplz, #someonedateme, #wouldyoudateme, $reasontodateme, and #plsdateme. These receive millions of views. Interested parties can leave comments, follow them, or send a direct message (DM).

"Users flirt through comments and DMs on TikTok, then they might switch over to another platform (like Snapchat) to talk further, and then make their grand entrance back on TikTok as a new couple" ("TikTok is the Latest Dating App," Axis.org).

"The possibility of receiving unwanted DMs from older people, even predators, is always within question when it comes to the internet, but openly inviting others to reach out with their interest in dating you obviously leaves a wider chasm for inappropriate behavior to occur" (Axis.org).

TikTok recommends videos based on AI (artificial intelligence) algorithms that study the user's behaviour, and by swiping down the user keeps watching whatever is offered. "It gives them a sense of mystery and makes them excited ... it's easy to stay in the loop of watching more and more videos" ("Why Is TikTok Sweeping over the World?" UXDesign.cc, Mar. 13, 2019).

In June 2020, TikTok users signed up for hundreds of thousands of tickets for President Trump's campaign rally in Tulsa, Oklahoma, as a prank, tricking the campaign chairman into announcing that more than a million people had registered and formulating plans for a non-existent overflow crowd.

The United States military banned TikTok from government-issued smartphones and strongly discouraged them from keeping the app on personal devices. This is due to the possibility of TikTok being used by the Chinese government for spying purposes.
Reddit CEO and co-founder
Steve Huffman, warns, "Because I look at that app as so fundamentally parasitic, that it's always listening, the fingerprinting technology they use is truly terrifying, and I could not bring myself to install an app like that on my phone. I actively tell people, 'Don't install that spyware on your phone'" ("Reddit CEO: TikTok is 'fundamentally parasitic,'" Techcrunch.com, Feb. 27, 2020).

In July 2020, Liu Lipeng, who worked as a Chinese internet censor for ten years, warned that TikTok is monitoring and policing videos posted by users. He described ByteDance Technology as "the largest and most terrifying censorship machine" ("TikTok Hires Internet Police to Monitor American Users,"
The Epoch Times
, July 17, 2020). He was interviewed in 2018 for a job as content manager to inspect overseas speech on TikTok. He moved to the United States in March 2020.

In June 2020, the Indian government announced that it was banning TikTok and WeChat and some other Chinese apps an social media services. The Modi government believes these apps share information with the Chinese government. The app is no longer sold in app stores and the 200 million apps already in circulation no longer operate. TikTok India might eventually be purchased by an indigenous business.

In August 2020, President Trump gave TikTok until September to sell its operation to a U.S. company or be shut down.


- Receive these reports by email
- www.wayoflife.org

______________________


Sharing Policy: Much of our material is available for free, such as the hundreds of articles at the Way of Life web site. Other items we sell to help fund our expensive literature and foreign church planting ministries. Way of Life's content falls into two categories: sharable and non-sharable. Things that we encourage you to share include the audio sermons, O Timothy magazine, FBIS articles, and the free eVideos and free eBooks. You are welcome to make copies of these at your own expense and share them with friends and family. You may also post parts of reports and/or entire reports to websites, blogs, etc as long as you give proper credit (citation). A link to the original report is very much appreciated as the reports are frequently updated and/or expanded. Things we do not want copied and distributed are "Store" items like the Fundamental Baptist Digital Library, print editions of our books, electronic editions of the books that we sell, the videos that we sell, etc. The items have taken years to produce at enormous expense in time and money, and we use the income from sales to help fund the ministry. We trust that your Christian honesty will preserve the integrity of this policy. "For the scripture saith, Thou shalt not muzzle the ox that treadeth out the corn. And, The labourer is worthy of his reward" (1 Timothy 5:18). Questions? support@wayoflife.org
Goal:Distributed by Way of Life Literature Inc., the Fundamental Baptist Information Service is an e-mail posting for Bible-believing Christians. Established in 1974, Way of Life Literature is a fundamental Baptist preaching and publishing ministry based in Bethel Baptist Church, London, Ontario, of which Wilbert Unger is the founding Pastor. Brother Cloud lives in South Asia where he has been a church planting missionary since 1979. Our primary goal with the FBIS is to provide material to assist preachers in the edification and protection of the churches.

Offering: Offerings are welcome if you care to make one. If you have been helped and/or blessed by our material offerings can be mailed or made online with with Visa, Mastercard, Discover, or Paypal. For information see: www.wayoflife.org/about/makeanoffering.html.