Publisher of Bible Study Materials
Publisher of Bible Study Materials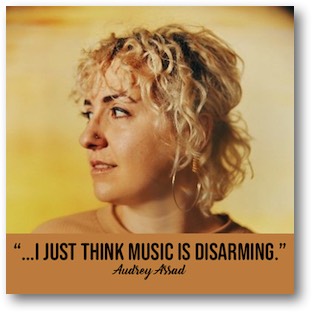 Friday Church News Notes
Sept 22

C
ATHOLIC MUSICIAN SAYS CONTEMPORARY MUSIC DISARMS PEOPLE AND OPENS THEM TO ECUMENISM
(Friday Church News Notes, September 22, 2023,
www.wayoflife.org
,
fbns@wayoflife.org
, 866-295-4143) - Contemporary Christian musician Audrey Assad, who converted to the Roman Catholic Church in 2007, says she is passionate about musical ecumenism and explains that it "disarms" people. "
Ecumenism, true actual dialogue between different branches of Christianity, is absolutely one of my greatest passions, and so music is a great way to accomplish that. Christians of many different stripes can come together to sing worship songs with each other. It's a good way to open up the potential of dialogue ... And so I JUST THINK MUSIC IS DISARMING
. I think it paves the way for people to put down their weapons for a minute. ... So I'm just very intentional.
.
Read More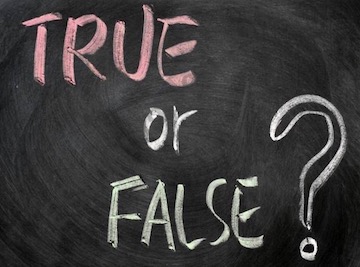 Old Preachers' Tales
Sept. 21

Y
ou have heard
of "old wives' tales," but what about "old preachers' tales"?
 In my experience, the minds of a great many independent Baptist preachers are filled with vain tales and folklore that are taken as "gospel." These "old preachers' tales" are passed on from generation to generation and are trotted out frequently in conversation and sermon to the enthusiastic acclaim of the brethren.
 In fact, these..
Read More
"We need not fear great men against us while we have the great God for us."
David's Last Years
Sept. 20

T
hough King David
had to suffer the consequences of his sin with Bathsheba, he continued to enjoy fellowship with God and continued to experience God's blessings. God did not remove His mercy, as David celebrated in his psalms. "
But
verily God hath heard
me;
he hath attended to the voice of my prayer" (Ps. 66:19). "For as the heaven is high above the earth,
so
great is his mercy toward them that fear him" (Ps. 103:11).
 Solomon was born (2 Sa. 12:24-25). David named him
Solomon
, which means "peace," but God named him
Jedidiah
, which means "beloved of the Lord." Here we see God's great mercy and foreknowledge..
Read More
Daniel Details Confound the Critics
Sept. 19

(See Editor's Introduction in full report.)
T
o confound
them [Bible critics] though, there are many small, almost unnoticeable, items of internal evidence within the Book of Daniel which tell plainly of its antiquity, and which no forger would have thought of, no matter how 'pious' or well-intentioned he may have been.
 Daniel 10:4 contains one such: "And in the four and twentieth day of the first month, as I was by the side of the great river, which is Hiddekel...." The use of the name Hiddekel is most interesting. The Persians knew that river as the Tigra, and Greeks knew it as the Tigris. No post-Persian Greek-speaking Maccabaean forger of Daniel would have used the river's ancient..
Read More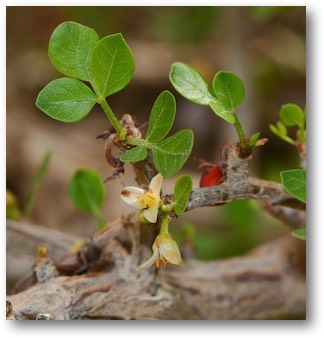 Friday Church News Notes
Sept 15

BALM OF GILEAD AND INCENSE FOR THE THIRD TEMPLE
(Friday Church News Notes, September 15, 2023, www.wayoflife.org fbns@wayoflife.org, 866-295-4143) - The following is excerpted from "Farmer Revives,"
Israel365 News
, Aug. 30, 2023: "One very special farmer in the Holy Land is raising rare and endangered plants in an effort to bring back the Biblical Balm of Gilead and the Temple incense. In 2008, Guy Ehrlich was driven to recreate the Biblical Balm of Gilead, renowned for its healing properties. Incredibly rare even in Biblical times, growing only in the extreme heat and saline soil of the Dead Sea area, it disappeared.
.
Read More
Hymns - "Joyful, Joyful We Adore Thee"
Sept. 14

"J
oyful, Joyful,
We Adore Thee" was a poem written by Henry Van Dyke in 1907. He was a Presbyterian minister and an English professor at Princeton University. A personal friend of U.S. President Woodrow Wilson, Van Dyke served in civil posts in the Netherlands and Luxembourg. He wrote this poem while staying as a gu est preacher at Williams College in Williamstown, Massachusetts. He said he was inspired by the Berkshire mountains. When he handed it to the college president, he said it should be sung to Beethoven's "Hymn to Joy" from the last movement of Beethoven's Ninth Symphony.
 Van Dyke said the hymn "may be sung together by people who know the thought of the age, and are not afraid that any truth of science will destroy religion..
Read More
"..the entire earth will bless the holy name of Jesus.. "
Praise the Name of the Lord
Sept. 13

"P
raise
ye the LORD. Praise, O ye servants of the LORD, praise the name of the LORD. Blessed be the name of the LORD from this time forth and for evermore. From the rising of the sun unto the going down of the same the Lord's name is to be praised" (Psalm 113:1-3).
 God is to be praised by blessing His name. This is mentioned 30 times in the Psalms. We are exhorted to "exalt his name" (Ps. 34:3), "make his name to be remembered" (Ps. 45:17), "sing forth the honour of his name" (Ps. 68:2), "love his name" (Ps. 69:36), "sing praises to his name" (Ps. 68:4), "bless his name" (Ps. 100:4), "declare the name of the LORD" (Ps. 102:21), "call upon his name" (Ps. 105:1), "give thanks unto thy holy name" (Ps. 106:47), and "glory ye in his holy..
Read More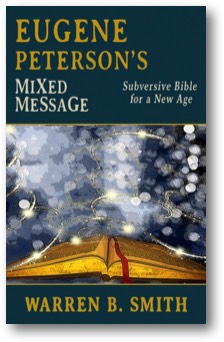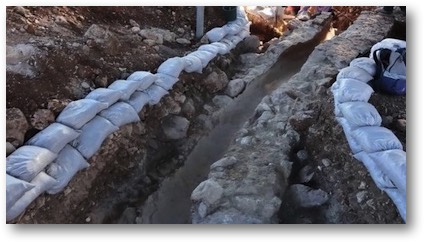 The Second Temple-era aqueduct in Givat HaMatos. Photo by Emil Aladjem/Israel Antiquities Authority.
Friday Church News Notes
Sept 8

H
EROD-ERA AQUEDUCT DISCOVERED IN JERUSALEM
(Friday Church News Notes, September 8, 2023, www.wayoflife.org fbns@wayoflife.org, 866-295-4143) - The following is excerpted from "Jerusalem Archaeologists Uncover,"
Israel365 News
, Aug. 30, 2023: "Archaeologists in Jerusalem have discovered a 300-meter (985-foot) portion of a Second Temple-era aqueduct, the longest such continuous stretch ever found in Israel's capital, the Israeli Antiquities Authority announced on Monday. The ancient waterway was discovered at a building site in the southern Jerusalem neighborhood of Givat HaMatos. ... The Hasmoneans' King Herod built.
.
Read More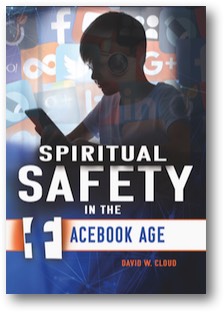 A Church Smartphone Accountability Program
Sept. 7

 The following is excerpted from
Spiritual Safety in the Facebook Age
, which is available from Way of Life Literature.
 
T
he church
should help oversee young people who want to do right. It can't help rebels in this way, except for preaching and prayer, but for those young people who love the Lord and are wise and want help to stay safe, the church should be intimately involved in their lives. God's Word commands this.

 "Whom we preach, warning every man, and teaching every man in all wisdom; that we may present every man perfect in..
Read More
"They are too strict. They are too serious.
Too Strict
Sept. 6

T
he individual
, home, and church that seeks to take the Bible seriously in Christian living is widely criticized today, even in "Christian" circles. "They are too strict. They are too serious. They need to lighten up. We shouldn't be fanatics."

 But how is it possible to obey the following Scriptures without being exceedingly "strict" in doctrine and living?
 "... teaching them to observe
ALL THINGS
whatsoever I have commanded you" (Mt. 28:20). This is Christ's description of a New Testament church. A church that doesn't take "all things" seriously is not obeying Christ..
Read More