Publisher of Bible Study Materials
Publisher of Bible Study Materials
Study the Bible Dispensationally

 Sunday Dec. 10 - repost of Feb. 12, 2019 report.

O
ne of the things
that I am most thankful for in my Bible education is having been taught the importance of a normal-literal method of interpretation. I still fondly recall how that this opened up the Scriptures to me in a wonderful way when I was a young Christian. I didn't accept it blindly. I had filled my mind and heart with Scripture before I went to Bible School, and I had learned to test all things by it. I was trusting in promises such as John 7:17 and 8:31-32, and the normal-literal method of interpretation rang true to me as soon as I heard it. I knew that it was the truth, and I sensed that it was a very important
.
.
Read More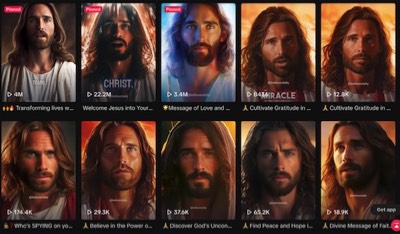 Friday Church News Notes
- Dec. 8

T
IKTOK JESUS
(Friday Church News Notes, December 8, 2023, www.wayoflife.org, fbns@wayoflife.org, 866-295-4143) - TikTok has dozens of videos with computer-generated Jesuses quoting Bible verses in synthetic voices. They promise the viewer some vague blessing, such as "good news soon" or "blessing in an hour," in exchange for likes, comments ("amen," "I believe"), or sharing. There are also threats. One of the videos that has been watched 22 million times says, "Send this video to all your friends and family, if you reject, remember what he said: 'If you deny me before men, I will deny you before the father.'" The
Daily Believer
, with 70 of these Jesus videos, has over.
.
Read More
"You can't say that you submit to God when you refuse to submit to any church leaders."
The following is excerpted from the
Way of Life Commentary Series, Hebrews
-
They are to remember the rulers
("
Remember them which have the rule over you
," Heb. 13:7).
 - This means to remember that I have spiritual leaders and I have an obligation to them. It means to remember that God has appointed some in the church as rulers. That many church members have forgotten this, is evident by the way that they act. They act as if they themselves are rulers, that they are equal in authority to rulers, or that they don't need rulers. Believers who attempt..
Read More
The Words of King Lemuel
Dec. 6

 "The words of king Lemuel, the prophecy that his mother taught him" (Proverbs 31:1).
 The following is excerpted from
Mastering the English Bible, Proverbs
.
 
The human authors of Proverbs

 1. Solomon wrote Proverbs 1-29. We are told that he spoke 3,000 proverbs (1 Ki. 4:32), and we have perhaps 700 of these in the book of Proverbs. Solomon refers to his proverbs in Ecclesiastes 12:9, "And moreover, because the preacher was wise, he still taught the people knowledge; yea, he gave good heed, and sought out,
and
set in order many proverbs."
 - Solomon was David's son, the king of Israel.
 - In his youth Solomon delighted in the Lord and was given great
.
.
Read More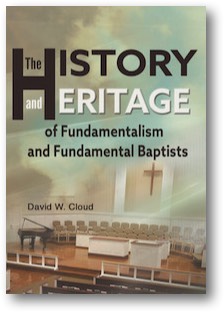 Moody's Warning About Shallow Evangelism

 Dec. 5

 The following is excerpted from
A History and Heritage of Fundamentalism and Fundamental Baptists
.
 Late in his ministry, D.L. Moody expressed regret for his shallow dealings with sinners and for not being more careful to look for a true work of God in conversion.
 Consider the following candid statement:
 "When a man is not deeply convicted of sin, it is a pretty sure sign that he has not truly repented. Experience has taught me that men who have very slight conviction of sin, sooner or later lapse back into their old life.
FOR THE LAST FEW YEARS I HAVE BEEN A GOOD DEAL MORE ANXIOUS FOR A DEEP AND TRUE WORK IN PROFESSING CONVERTS THAN
.
.
Read More
Stir Up the Ministry!

 Sunday Dec. 3 - repost of May 27, 2020 report.

"W
herefore
I put thee in remembrance that thou stir up the gift of God, which is in thee by the putting on of my hands" (2 Timothy 1:6).
 Consider some of the important lessons from Paul's instruction to Timothy:
 We see that believers need to be reminded of their duties. Compare Philippians 3:1 and 2 Peter 3:1. Timothy had served with Paul for many years. He was an experienced preacher. He had helped plant churches. He had instructed preachers. But he still needed to be put in remembrance of basic things. This is why it is important to be faithful to church and to the preaching of God's Word and to study the Bible and read sound teaching materials privately. Even if we do not learn something new, we are reminded of things we already know, and this is.
.
Read More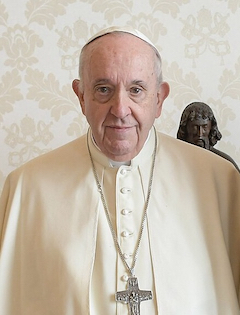 Friday Church News Notes
- Dec. 1

P
OPE CHARACTERIZES ISRAEL'S GAZA CAMPAIGN AS "TERRORISM" AND CALLS FOR WORLD PEACE
(Friday Church News Notes, December 1, 2023, www.wayoflife.org, fbns@wayoflife.org, 866-295-4143) - Speaking separately to a Palestinian delegation and an Israel delegation on Nov. 22, Pope Francis called Israel's Gaza campaign "terrorism," and in his general audience that day he called for world peace. He said, "[H]ere we have gone beyond wars, this is not waging war, this is terrorism" ("Pope calls Gaza war terrorism,"
Crux
, Nov. 22, 2023). The 10 Palestinian delegates said the pope called the war "genocide," but the Vatican denied that. In his.
.
Read More
Commentary on the 2020 Presidential Election

 - Nov. 30

I
n these
evil times, God's people need to be immersed in Scripture and have a thoroughgoing biblical mindset. When that happens, it becomes clear that in politics, the issue is not mainstream media vs. conservative media; the issue is God and the Bible vs.
all
of man's media.
 Consider some of the Bible's commentary on the 2020 election. These eternal truths are fitting for the 2024 election, as well, regardless of who the candidates are. Those who have become embroiled in Trumpism have not taken these Scriptures seriously enough. Donald Trump and every other political candidate needs to heed
.
.
Read More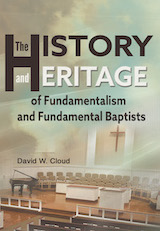 Bob Jones University Past and Present

 - Nov. 29

 The following is excerpted from
The History and Heritage of Fundamentalism and Fundamental Baptists
, available from www.wayoflife.org -

"T
he discipline
and strict social life which have marked this institution from its foundation are based upon clear biblical teachings and can never be softened, bent, or weakened without undermining Bob Jones University totally and destroying its effectiveness. ... Should Bob Jones University ever cease to be what Bob Jones University has always been and fail to stand for those things for which it has always stood, then there is no need for Bob Jones University" (Bob Jones, Jr.,
Cornbread and Caviar
, 1985, pp. 217, 220).
 Bob Jones University was founded in 1927 by evangelist
BOB JONES, SR.
(1883-1968), one of the most influential men in Fundamentalism and a bridge
.
.
Read More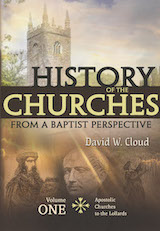 Popes Condemned the Bible Societies

 - Nov. 28

 The following is excerpted from
A History of the Churches from a Baptist Perspective
, www.wayoflilfe.org -
B
ible Societies
multiplied in that century and distributed Bibles throughout the world. The British & Foreign Bible Society was the first in 1804. This was followed by the formation of Bible Societies in America (the Philadelphia Bible Society of 1808), Scotland (1809), Russia (1813), Iceland (1815), Norway (1816), Australia (1817), Greece (1819), Colombia (1825), South Africa (1831), New Zealand (1846), and the Philippines (1900).

 Most of the Bibles were published "without note or comment." They were distributed for free or for a small price. But instead of rejoicing at this, the popes were angry and condemned the Bible Societies
.
.
Read More
Some Reasons for Bible Difficulties

 Sunday Nov. 26 - repost of Aug. 10, 2017 report.

1. The Bible is God's Word. "For my thoughts are not your thoughts, neither are your ways my ways, saith the Lord. For as the heavens are higher than the earth, so are my ways higher than your ways, and my thoughts than your thoughts" (Isaiah 55:8-9). It is not surprising that the Bible contains things hard to be understood, because it is the revelation of the omniscient, omnipotent, eternal God. "A revelation coming down from an infinite Mind to finite minds must necessarily involve difficulties. This is true of all Christian doctrine. Take for instance the doctrine of God, or immortality, or the incarnation. There is no Christian doctrine altogether free from intellectual difficulties. ... Once we begin to reject the doctrines of Christianity because they involve some intellectual difficulty.
.
Read More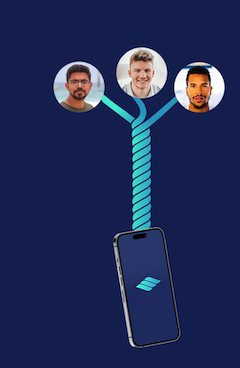 Friday Church News Notes
- Nov. 24

T
HREE-FOLD CORD: A NEW APP TO HELP PROTECT CHRISTIAN MEN FROM THE MORAL DANGERS OF THE INTERNET
(Friday Church News Notes, November 24, 2023, www.wayoflife.org, fbns@wayoflife.org, 866-295-4143) - In the smartphone era, wise churches will do everything they can to help protect their men (young and old) from the moral dangers of the internet and social media. The
Cord App
is a tool for this purpose. It is designed to connect three men in a partnership to help one another stay pure. It is based on the truth of Ecclesiastes 4:9-12. "And if one prevail against him, two shall withstand him; and a threefold cord is not quickly broken." I recently learned of this app from Pastor Courtney Lewis of Cornerstone Baptist Church in Chicago. He has had an accountability program among his men for a couple of years that has had good fruit, and he is happy with this app so far. He told me.
.
Read More