Publisher of Bible Study Materials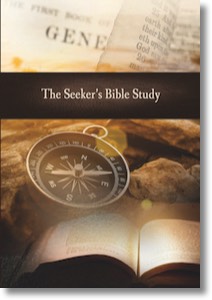 This is a Bible study for unbelievers and non-Christians.
It explains the gospel of Jesus Christ, repentance, and faith.


It begins with a study
of the gospel in 1 Corinthians 15:3-4 which deals with:

The Bible

Christ

Sin

Jesus' atoning death for sin

Jesus' burial and bodily resurrection.
The studies on repentance and faith are extremely practical.


The last section answers the question,
"When Is Jesus Coming?"


The study is designed to be used as a multi-week, one-on-one teaching course. In our church, we assign a qualified believer to go through the course with every willing visitor.

The study also contains:

Five photo's and three maps.

Seven sets of questions which follow the main sections.
Teacher's training notes are are available. See download button below.
A 45 page 8.5x11 printable pdf file is available. This file should be downloaded and printed so that answers to questions may be recorded.
Download and print (45 pgs)
PDF eBook (5.5x8.5 page size)
Click above button for Teacher Notes
Softcover Book available:
$5.99 Softcover Book, 78 pgs
---

Download Help Kindle Help eBook Info/Help

Please Read: After downloading you must add the mobi or epub file to the
library of your eReader (device) or reading app (tablet). Mobi files do not automatically
install onto the Kindle or Kindle app. You must "install it." See the Kindle help file above.
Because there are so many different devices and apps available for ebooks
it is up to you to know how use these files for your particular situation.