Publisher of Bible Study Materials
Publisher of Bible Study Materials
Free eB
OOK
- Softcover book available
.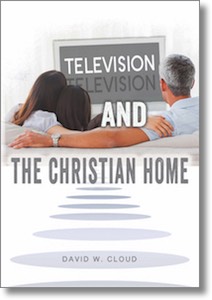 Television and the Christian Home
One of the wisest things parents can do today is throw out the television altogether, except for watching educational programs and perhaps some carefully selected movies, and the selection of the latter will be slim indeed. Here is practical wisdom on television and the christian home.

The chapters in the book are:

Introduction

Testimonies

Television is a Slippery Slope

The Deceptive Rating System

Signs of Television Addiction

Practical Suggestions about Television

PDF version is 67 pages.
Print book available, see below.