Publisher of Bible Study Materials
Publisher of Bible Study Materials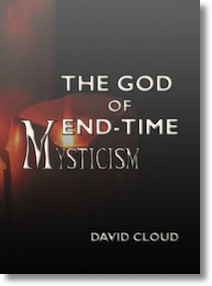 The God of End-Time Mysticism
This book documents the spread of mysticism as one of the elements creating end-time Babylon. We examine the character of mysticism on rock & roll, the pop culture, television, the internet, modern advertising, pagan religions, the Human Potential field, positive thinking, New Age, evolution, psychology, contemplative prayer, the charismatic movement, and Contemporary Christian Music.
Softcover Edition available:
$8.49 Softcover Book, 143 pgs
---

Download Help Kindle Help eBook Info/Help

Please Read: After downloading you must add the mobi or epub file to the
library of your eReader (device) or reading app (tablet). Mobi files do not automatically
install onto the Kindle or Kindle app. You must "install it." See the Kindle help file above.
Because there are so many different devices and apps available for ebooks
it is up to you to know how use these files for your particular situation.