Publisher of Bible Study Materials
Publisher of Bible Study Materials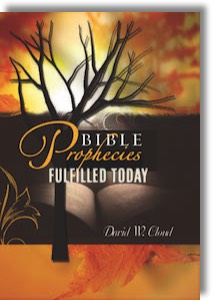 Bible Prophecies Fullfilled Today
This free ebook is excerpted from
The Future According to the Bible
. The truth found within demonstrates that the time is very late. Though we cannot know the exact time of the Rapture (the next major event on God's prophetic calendar) we can know that it is drawing near because we can see many prophecies being fulfilled today.

Softcover Edition available:
$5.99 Softcover Book, 76 pgs
---

Download Help Kindle Help eBook Info/Help

Please Read: After downloading you must add the mobi or epub file to the
library of your eReader (device) or reading app (tablet). Mobi files do not automatically
install onto the Kindle or Kindle app. You must "install it." See the Kindle help file above.
Because there are so many different devices and apps available for ebooks
it is up to you to know how use these files for your particular situation.