Missions Project - Single Packed Greeting Cards
Add a single packed Greeting Card to your order for only $2.50!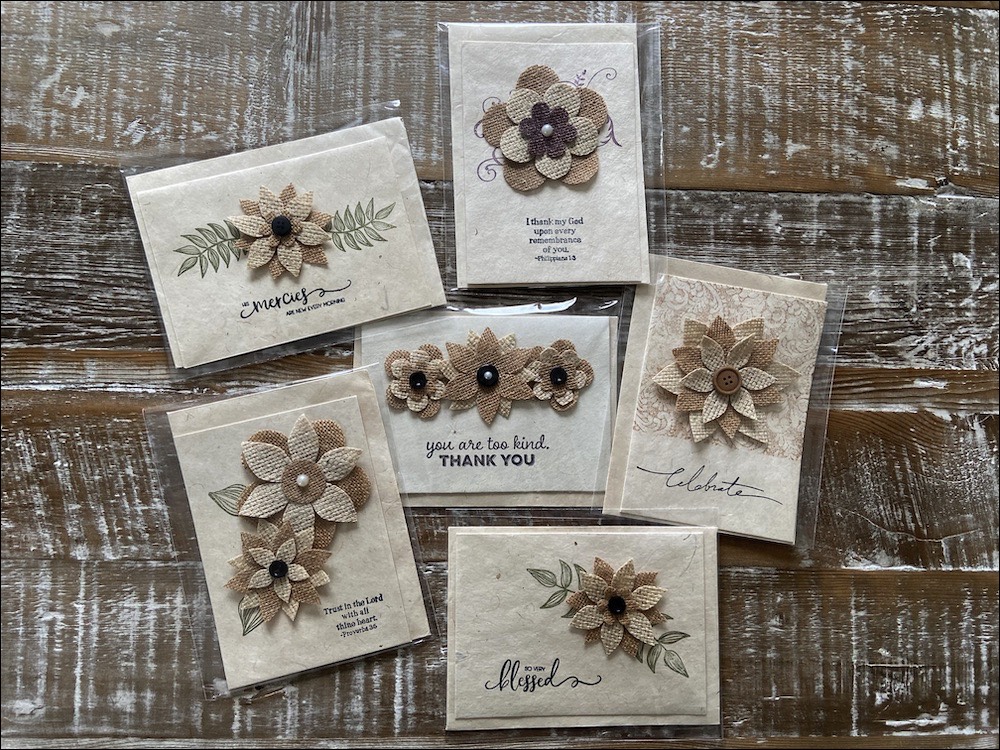 Click image for larger picture.
These single packed cards are a missions project for National ladies in Asia.
Some of the National women
make very needed income at home by supplying the materials for these beautiful Burlap Flower Cards.

The card is made entirely of local handmade paper. The designs and flowers are burlap and also made by the ladies.
All proceeds go to the women who make the cards.


The paper imprinting and distribution in Canada and the States is done by volunteers.

Includes envelope.


This item should only be ordered with other shippable product only.
Publisher of Bible Study Materials
Publisher of Bible Study Materials