Way of Life's Baptist/Waldensian History Library

- Available as a download only -
30 pdf's delivered as a single zip file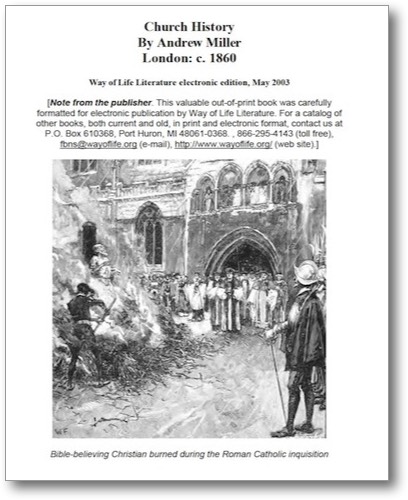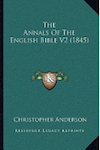 WAY OF LIFE'S ELECTRONIC BAPTIST/WALDENSIAN HISTORY LIBRARY
includes the equivalent of 16,000 printed pages of material including:

A Concise History of the Baptists - Orchard
A History of the English Baptists - Ivimey
A History of the Welsh Baptists - Davis
Annals of the English Bible - Anderson
Baptist History - Cramp
Bye-Paths of Baptist History - Goadby
Foxe's Book of Martyrs (Abridged) - Foxe
History of German Baptist Brethren - Brumbaugh
History of Protestantism - Wylie
History of the Baptist of Virginia
History of the Baptists - Armitage
History of the Baptists - John Christian
History of the Baptists in America - Benedict
History of the Baptists of New England - Backus
History of the Christian Church - Jones
History of the Christians of the Alps - Perrin
History of the Dontatists
History of the English General Baptists - Taylor sample
History of the Inquisition in Spain - McCrie
History of the Papacy - Wylie
History of the Waldenses - Wylie
Memorials of Baptist Martyrs - Brown
Miller's Church History - Miller
Story of the Baptists in All Ages - Cook
The Albigenses - Allix
The Bogomils of Bulgaria and Bosnia - Brockett
The Early English Baptists - Evans
The Evils of Infant Baptism - Howell
The Origin of the Baptists - Ford
The Waldenses - Allix
Available as a download only.
Download is a single zip
file which must be
expanded (un-zipped.)
Note: Download link will be in the cart immediately after payment is made.
You will also receive an email with a link back to the download. Check your junk folder!
Publisher of Bible Study Materials
Publisher of Bible Study Materials