- To be listed in this directory see #1 below -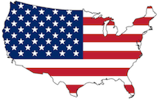 United States Directory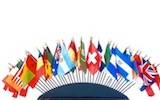 International Directory



Important Notes Regarding the Use of this Directory



1. If you want your church included on the list, the pastor MUST fill out our questionnaire. Please save us time by filling this out before writing us about inclusion on the list.

2. The single asterisk means a church has filled out the questionnaire and has stated that it agrees with our position on various major points. It DOES NOT MEAN that we recommend the church, because we can only assume that they are in general agreement with the positions we have taken and do not have personal knowledge that this is true.

3. The double asterisk means that we have some personal knowledge of a church, such as having preached there, and would recommend it as far as we know.

4. If your church is from the following countries, in order to have your church listed, I must have personal knowledge of your ministry, filling out the questionnaire is not sufficient: India, Myanmar, Pakistan, Bangladesh, Sri Lanka and Africa.
Thanks,

David Cloud

NOTE: the directory was updated in 2011 by removing all churches that did not have an asterisk (meaning they originally filled out the questionnaire).


QUESTIONNAIRE
(application for inclusion on directory,
make sure to read Marks of Churches first)