New - Burlap Flower Cards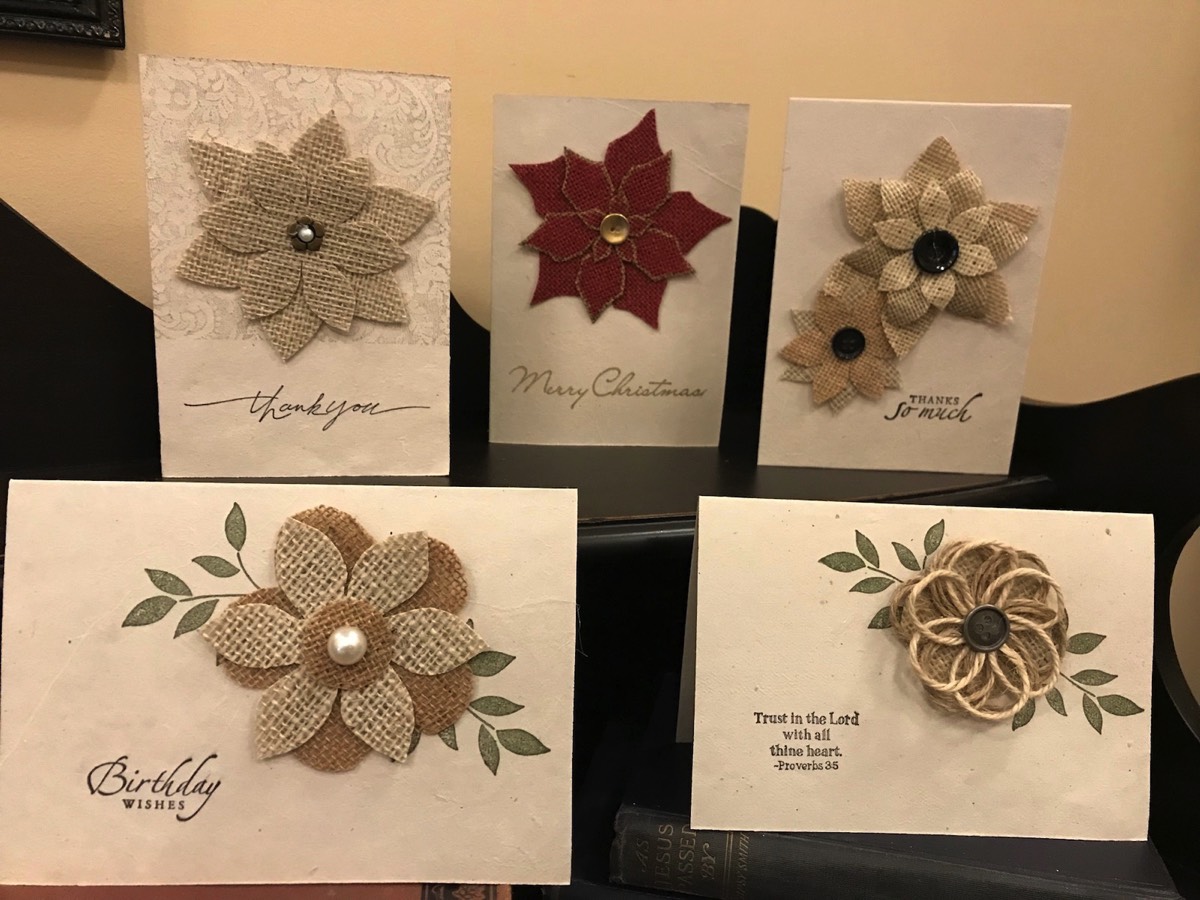 New design! "Burlap Flower" cards.


Some of the Nepali Christian ladies
make very needed income at home by supplying the materials for these beautiful Burlap Flower Cards.

The card is made entirely of local (Nepali) handmade paper. The designs and flowers are burlap and also made by the Nepali ladies.

All proceeds go to the Nepali Christian women who make the cards.

The paper imprinting and distribution in Canada and the States is done by volunteers.

Set of five assorted cards.

Be sure to click on the image above to see an enlarged photo.

Limited Supply!


NOTE:
Christmas Cards (shown in picture, top center) are NOT included in these current sets.

Burlap Flower Card Assortment
5 assorted cards
No Christmas card included.
$11.95





ordering, shipping & discount information

Publisher of Bible Study Materials