Publisher of Bible Study Materials
Good Photography Made Simple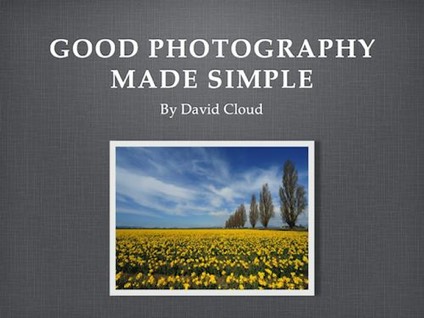 P
hotography is a great family and ministry tool. My collection of old family photographs going back to the turn of the 20th century, which I have digitized over the past 10 years, are highly valued by all of our family members.

We also use photography for documenting research, such as visits to museums, producing book covers, video presentations, PowerPoints, prayer letters, and many other things. Quality digital cameras, such as the new Nikon V1, which I consider the best all-around camera for family and ministry for non-professionals, have made it possible for any photographer to take high quality photos, but even the smartest camera cannot take good pictures if the photographer doesn't practice proper techniques.

This book presents fundamental and very simple rules that can dramatically improve your photographs. 148 pages, full color.


The book is available as a pdf eBook download only.


$4.95

-------

Please Note:
We do not recommend this book for non-color devices such as the Kindle or Kindle Paperwhite. This book works well on "larger screen" portable devices such as the Kindle Fire and iPad.